Hardly anything is worse than waking up bleary-eyed on weekday morning, to make the horrific journey to a bleak office, before logging in and grinding on with a job you despise. Apart from being sick.
The British public claim being unwell is literally the worst thing in the entire world, even worse than selling your soul to a miserable day-job.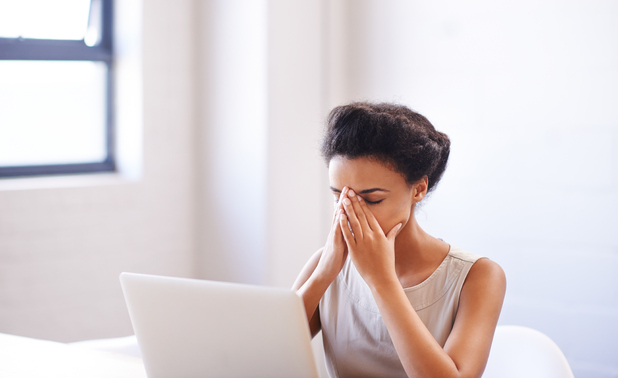 Another thing that makes us drastically unhappy – contrary to popular/international opinion – is queuing. Oh, the silent rage that builds inside you while waiting in a non-moving line. There's nothing more infuriating.
Commuting is obviously another thing we abhor, because there's not a single human being on the planet that enjoys being butt-to-butt with total (and at times, smelly) strangers for an hour every day.
Also featuring on the list of the top 10 misery makers was housework, admin and our finances. Clearly because most of us are completely inept at all three.
But what makes us happy? You might think puppies, highly alcoholic cocktails and gut-busting cheesy pizzas would make the list.
Nope, apparently nothing gets us buzzing more than a trip to the library. Sex was up there too, obvs. It's free and fun after all, the perfect combo.
Bird watching was another one of British people's life joys, as was chatting. We do love a bloody good chinwag.
The University of Sussex teamed up with the London School of Economics to conduct some actual, proper research into happiness.
They studied millions of responses to questions about how individuals were feeling at different times during the day, and what they were doing at the time.
Questions were pinged to respondents using the app, Mappiness.
It was discovered that feelings of happiness dropped up to eight per cent during work hours.
Dr MacKerron was quoted in the Daily Mail saying: "Mappiness is interesting because it quizzes people in the moment, before they get a chance to reach for their rose-tinted glasses.
"For example, it is common to hear people say that they enjoy their work, but the Mappiness data show that people are happier doing almost anything other than working."
For exclusive competitions and amazing prizes visit Reveal's Facebook page NOW!