I've been with Mr T for two years. I love him, unbelievable amounts, and we've talked about marriage, children, the fact that we'll never kiss another person, blah, blah, blah. I've known for ages I want to be with him 'to the bitter end', as his dad once, quite scarily, put it. So I'm not sure exactly why his proposal came as so much of a shock to me. But it did. It really did.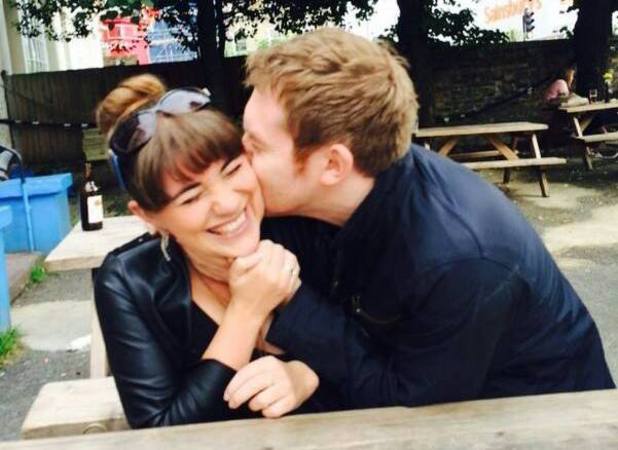 We'd been on holiday just six weeks beforehand, an incredible trip to Asia where we had the best time ever. All of my friends were convinced he'd pop the question there. Everyone nodded and winked and asked me to keep them updated on 'any news' while we were away.
I think I was the only one who wasn't surprised when I came back without a ring. We'd got the keys to our new flat a week before we'd jetted off and I knew he'd barely had time to go to the toilet in those frantic few days between moving in all of our stuff and packing our suitcases, let alone find and buy a diamond.
At 31-and-a-half, I'd swung between being completely relaxed in our relationship the way it was to freaking out that he'd never get round to asking (he's extremely chilled out is Mr T, sometimes too chilled out for his own good).
But, when we returned a month before Christmas and desperately tried to build beds, buy presents and meet up with friends, I'd had more important things to worry about. The whole thing had completely slipped my mind.
So when, in the early hours of the 29th December after we'd watched
The Holiday
(we were eeking out the festive spirit for as long as possible), he got down on one knee and pulled out a ring box, I literally couldn't speak. Not a word. In fact, he does a particularly horrendous but, I suspect, incredibly accurate impression of me, open-mouthed and wide-eyed as I stared at him. After about three minutes of silence, he had to encourage me to accept or, at least, try on the gorgeous, princess-cut sparkler he was trying to present me with.
We stayed up until about 3am and he explained how he'd asked my dad for permission on Boxing Day and had had the ring designed especially, while I gazed between him and my fourth finger, repeating stupidly: 'Oh my God, we're engaged.'
The next day, we decided not to tell anyone apart from our immediate family and just bask in our own little love bubble for a while – a decision that didn't last for long. As soon as we realised how lovely it was to share our news, we let our close friends know, before announcing it on facebook the next day.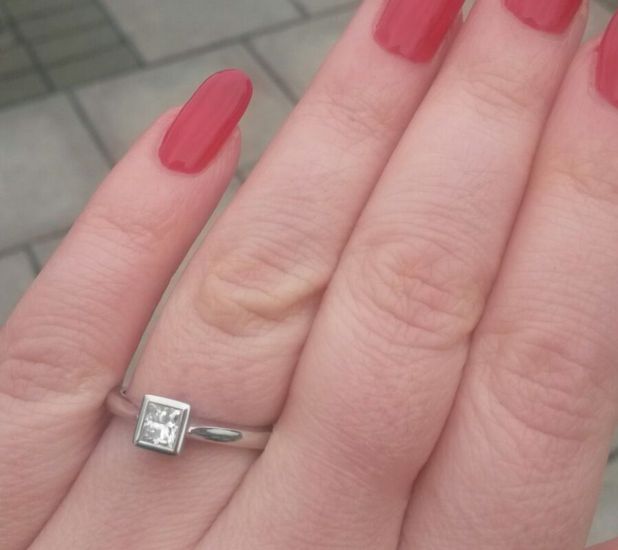 Those two days were incredible. Everyone was unbelievably pleased for us, passing on their congratulations and asking us out for drinks. It was a deliciously-gorgeous, fuzzy-warm feeling that I wish upon everyone.
But then the questions started coming – so when's the big day? Have you looked at dresses yet? Are you on Pinterest? As I looked helplessly at Mr T, I realised we had no answers – apart from, we have no idea, not-a-one and please don't make me sign up to another social media site I won't understand or use.
'I've had my nails done so I can show off the ring,' I bleated out endlessly. That was as wedding-y as I'd got.
A friend informed me that she already had a Pinterest page (or whatever they call it on there) dedicated to her wedding day and she'd been with her fella half the time I'd known Mr T. And another girl admitted she'd already finalised her guest list before her boyfriend popped the question. I felt dreadfully and hopelessly behind.
So I'm starting from scratch – and judging from the wedding magazine I picked up with my lunch, I have a lot to learn. Naked cakes? MoH? Centrepieces? Cripes.
So I, the Clueless Bride-to-Be, will be documenting my journey from here to the aisle. I'll detail every mistake I make – and pass on every piece of knowledge I pick up. Wish me luck!
If you have any tips or questions, get in touch with me at @Sarahw0684