Let's be honest, apart from wanting to see other daters looking just as awkward as we feel most of the time, the main reason we're all obsessed with First Dates is because of Fred.
Charming, gracious and stunning – he's the world's most attractive Maitre'D.
The Channel 4 show has become so popular recently, and we think it's all down the Fred Sirieix's nuggets of dating wisdom.
He's now teamed up with
All Bar One
to create his top tips for becoming a successful dater.
So, straight from the horses mouth:
1.
Look good and smell good
– make a good impression by making an effort with your appearance.
2.
Timing is everything
– it may be a woman's prerogative to show up fashionably late, but a man must always be punctual.
3.
Pay your way
– it's 2016 and an age of equality, women shouldn't presume the man will pay the whole bill.
4.
Choose your food wisely
– whilst you don't want to be deliberating over the menu. for too long, avoid potentially awkward meals such as spaghetti bolognaise, anything garlicy or in need of de-shelling.
5.
Phone Faux Pas
– give your date your undivided attention, forget social media, your texts can wait, keep your phone away from the table.
6.
The look of love
– it's all about eye contact. It shows you're engaged and interested in your date and that you want to be there.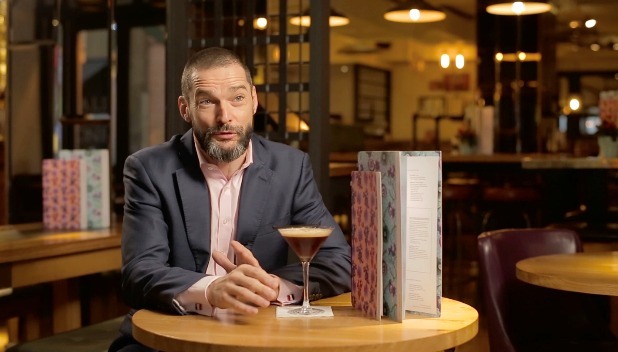 7.
Play it cool
– don't appear too keen or presumptuous regardless of how you see the date panning out.
8.
Have an exit plan
– not every date is going to be 'the one' but that doesn't mean you have to leave on a bad note. If things really aren't going well, have a get out plan that means you can end the date in a dignified way.
9.
Silence is golden
– don't feel the urge to fill every gap in conversation, take time to listen to your date and share your opinion. Over talking will only show your nerves.
10.
Confidence is everything
– be confident and talk yourself up but be careful, there is a fine line between confidence and arrogance.
11.
Keep it light
– avoid political discussions, tales of the ex and any potentially controversial topics. Keep it light and fun – enjoy yourself!
12.
Neutral territory
– a bar is a great place to go for a first date as it's neutral ground that should make both you and your date feel comfortable.
13.
Just be you
– I believe there are no bad dates, just good stories. Be who you are and if it doesn't work, learn from it. A new story is just around the corner.
For exclusive competitions and amazing prizes visit Reveal's Facebook page NOW!