Most recipients of organ transplants never learn about the person who saved their life, but Gemma Sturge felt compelled to thank the parents of her "guardian angel"
At just a few weeks old, Gemma Sturge was diagnosed with chronic kidney failure.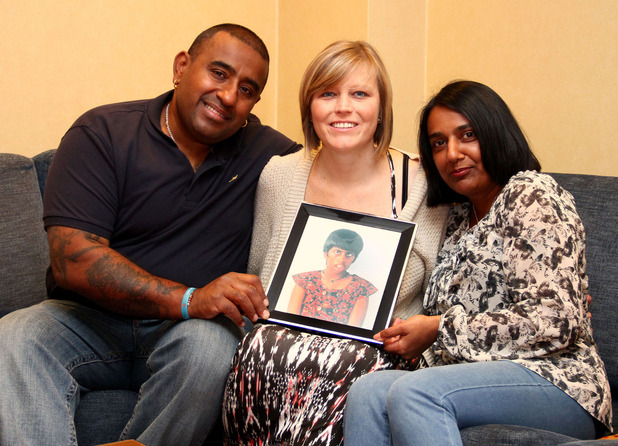 For years, she was in and out of hospital, until at 18, Gemma was told she had one hope of survival – a transplant.
Finally, in December 2010, aged 26, with her kidney function at just 10 per cent, she was booked in to have an operation, meaning she'd be able to start dialysis.
With such a rare blood type, doctors warned it could take five years to find a donor – a wait Gemma might not survive.
"I've always wanted to be a mum, and from the moment I married Gary, in 2009, we'd been planning a family," says Gemma, now 31.
"Because of the renal failure, my consultant warned that my fertility would be low. Even if I did fall pregnant, it would be dangerous, as I could suffer several miscarriages.
"I felt as though my future was ripped away, and hated the thought of dying having never become a mum."
However, after just 13 months, Gemma, from Norfolk, got the call she'd longed for.
"I thought I was dreaming. I answered the phone and the doctors said, 'We have a match. Could you come down straight away?' I couldn't believe it."
Gary, 30, and Gemma's grandparents rushed her to Addenbrooke's Hospital in Cambridge.
"I didn't have time to think, it happened so fast," she says. "They rushed me into theatre and I was terrified, but excited."
The operation went well, and when Gemma woke up, despite everything she'd been through, there was only one thing on her mind – her kidney donor.
"When I found out my donor was a little girl, I was taken aback. All I could think of was what had happened to her.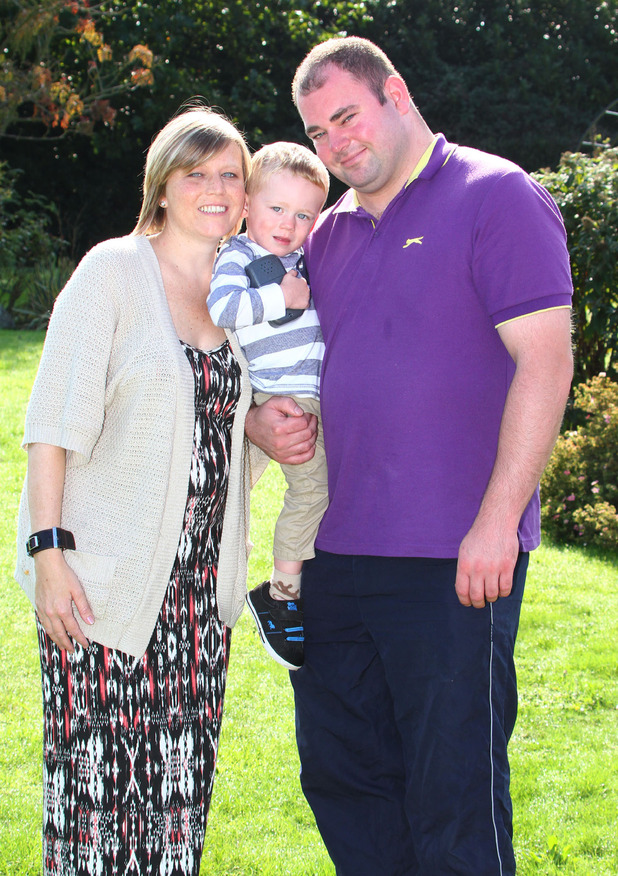 "I thought of her parents losing a child, and how completely selfless they had been to donate her organs. They'd lost so much, but they'd saved my life."
The transplant team encouraged Gemma to write to the donor's family.
"I wrote a short letter and it was all done anonymously at first. I explained who I was, and that I could never thank them enough for what they'd done."
Soon after, Gemma received a reply from the family, and they became pen pals.
In later letters, the family revealed they were Kalpna, 43, and Paresh, 46, Parmar.
Their 12-year-old daughter, Ashni, had been born with learning difficulties and was undergoing long-term bowel treatment in hospital, when she died from a blood clot.
"I just couldn't wait to meet the Parmar family and thank them in person," Gemma says. "And I wanted to know more about Ashni, the little girl who had saved me."
Still desperate to have a baby, Gemma asked her consultants about the risks of pregnancy with her new kidney. They advised it was safe, but her medication needed changing, meaning it could be years before she conceived.
Miraculously, just six weeks later, she fell pregnant, "We were over the moon and couldn't believe it. I kept crying, because it was all I had ever wanted.
"I was still writing to Paresh and Kalpna about everything – how I was progressing, my pregnancy, what we'd been up to.
"They told me about their lives, and their son going to uni – just day-to-day things."
In September 2013, Gemma and Gary welcomed Harley into the world.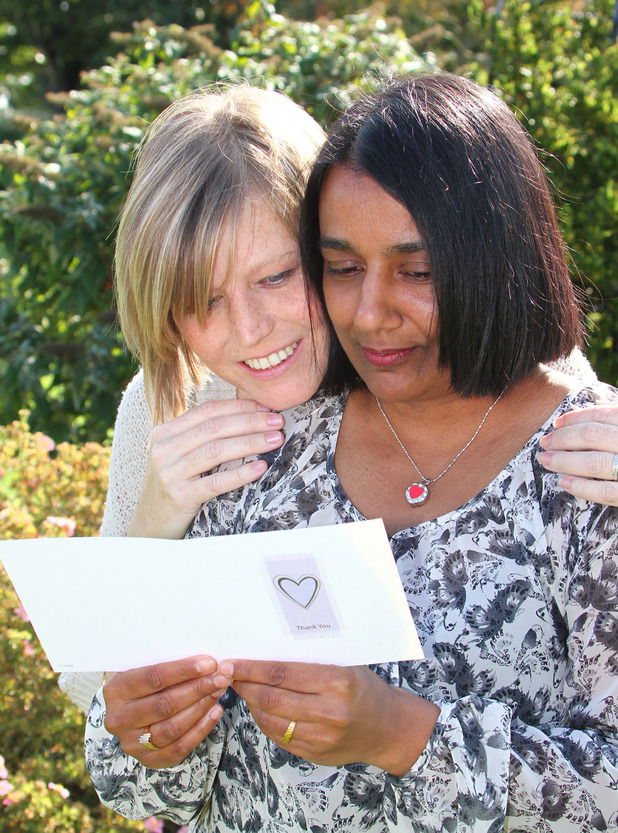 "It was the best feeling. He was my little boy and I was so grateful. I thought of Ashni and how I'd never have had a family if it wasn't for her and her parents' selflessness."
And the following year, both families decided to meet up halfway between their Norfolk and Leicester homes.
"Seeing the Parmars for the first time was nerve-wracking, and I had butterflies," Gemma says.
"We hugged and cried, mostly happy tears. We celebrated Ashni and what she had done – we wanted to make sure her legacy lived on.
"That was the first time I saw a photograph of their daughter, and I just couldn't stop looking at her.
"Paresh and Kalpna told me Ashni loved cake and sweets. It was strange, because I'd preferred savoury foods until the transplant. But since,I'd developed a real sweet tooth – I must've inherited that from Ashni, and it brought them some comfort."
Since that first meeting, the two families have stayed in touch.
Gemma says, "When my kids are older, I'll show them pictures of Ashni and her family, and tell them how she saved me.
"It's important to become an organ donor and give life after you're gone. I owe everything to the Parmars.
"Whenever I see an angel on TV or in a shop, I think of Ashni, because she is my guardian angel."
Gemma and Gary welcomed their second baby boy, Austin, into the world in November 2015.
The miracle mum says, "I'll continue to meet up with Paresh and Kalpna every year. After all, our unique bond with Ashni is unbreakable – even after death."
Reveal says: For more information, or to register for organ donation, visit organdonation.nhs.uk
By Paisley Gilmour & Charlotte Nisbet
For exclusive competitions and amazing prizes visit Reveal's Facebook page NOW!