After piling on the pounds during pregnancy, Jackie Renforth felt overweight and unconfident. That was until her friend, Nikki Ryan, urged her to join Slimming World…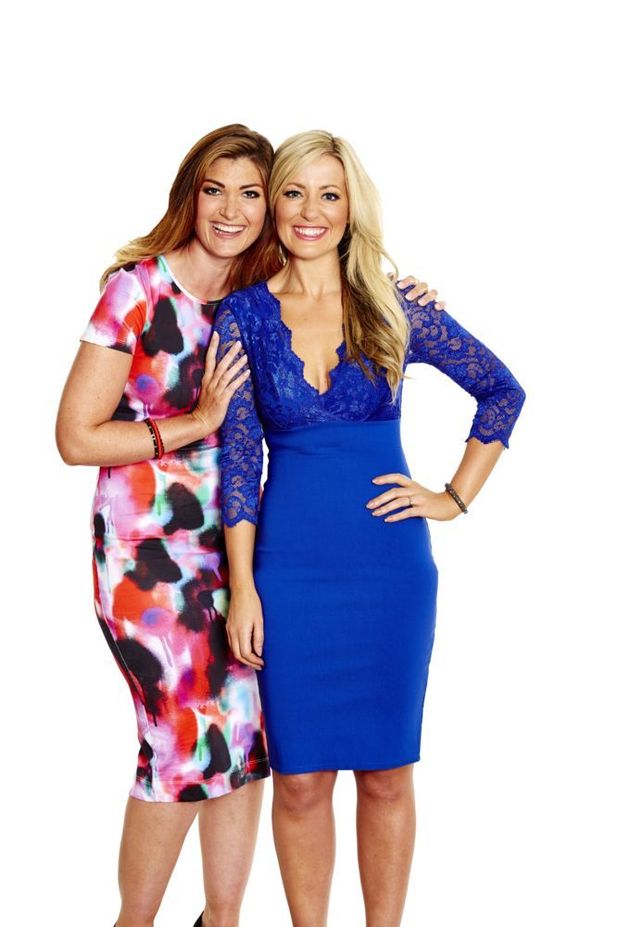 "My weight shot up when I went to uni"
Nikki Ryan, 35, a Slimming World consultant, from Warwick, says,
"Don't get me wrong, I'd always been the kind of girl that liked her food. But when I went to university, my weight shot up.
Endless pints of lager and sugary alcopops did my waistline no favours. Nor did the numerous daily trips to the corner shop for sweets and crisps.
Unsurprisingly, I put on a stone-and-a-half in the first year. Nothing fitted my 5ft 6in frame any more, and the thought of going home at the end of term was daunting – I didn't want old friends to see I'd doubled in size.
At 20, I was so unhappy with my body, I had to make a change. And, as my mum and aunty were already attending a Slimming World group, I went along with them when term ended.
Everyone was so friendly, and I couldn't believe how much I could eat. In the three months of summer holidays, I lost three stone, going from a size 16 and weighing 12st 7lb, to a size 8 and 9st 7lb.
When I went back to uni, in September, people didn't recognise me. After my graduation – to which I wore a little black dress – I got a job at a car rental company. But my friends would joke that I should work for Slimming World, because I loved it so much.
And that's exactly what I did. I became a manager, and look after 33 groups with over 7,000 members. I adore it. I'm also a consultant looking after 200 people.
It was through my change of career that I came to help and inspire other people.
My brother's girlfriend, Jackie, was living with my parents while she was pregnant, and we just clicked. After giving birth to her son, Max, she was feeling low and lacked confidence with her size, so I vowed to help her.
Like me, from the moment she came to group, she fell in love with the plan. She got to target and now looks absolutely amazing.
Together, we eat curries, burgers and chillis, the Slimming World way.
Throughout the week, I would contact her to see how she was getting on. Having that lifeline is key, and we inspired each other. Her passion reignited mine, too.
It's been great to see her regain her confidence. Whenever we meet up and she's wearing skinny leather trousers and a tight top, I feel so proud.
Plus, now we can borrow each other's clothes!"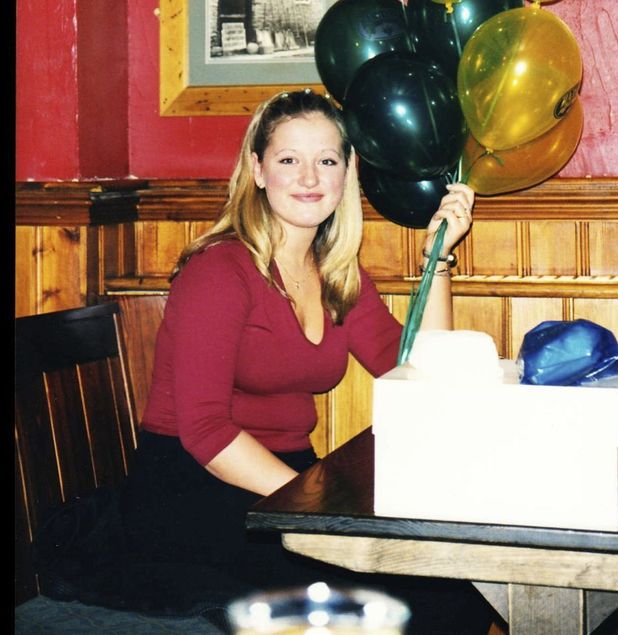 Nikki's stats
Height: 5ft 6in
Before: 12st 7lb
After: 9st 7lb
Total weight loss: 3st
"I'd stuff myself with meals out"
Jackie Renforth, 31, a childcare manager, from Warwick, says,
"Even as a teenager, I was into fad diets.
Atkins, cabbage soup and the apple cider vinegar diet – I tried and failed them all. I'd lose a few pounds, but it never stayed off.
In my twenties, I'd fluctuate between 11st and 12st. My problem was I'd starve myself throughout the day, then get so hungry at night, I'd end up stuffing myself with takeaways or meals out.
At 18, I moved to Cyprus and, later, I landed a gig as a Shania Twain tribute act.
While it was incredible fun, it involved a lot of boozy, late-night eating after shows. 'I'll just burn the calories off during my performance,' I told myself.
Wearing a size 14, I went up to 12st 3lb. It wasn't until I fell pregnant in 2009, aged 25, that my eating became more out of control.
Eventually, I just stopped weighing myself. I ate whatever I wanted and ballooned in size. I must have been more than 13st.
My son, Max, was born in November 2009, after I'd moved back to England. While my relationship with his father ended, I'd become close friends with his sister, Nikki.
Whenever we went to a family party, she'd be piling her plate up at the buffet. I didn't think it was fair she could eat so much and be so slim. 'Come along to my Slimming World group,' she suggested. 'It's great for big eaters like us.'
When Max was a few months old, I went to my first group.
I thought it'd be restrictive, so I was shocked by how much I could eat. In the early days, I was losing around 6lb a week!
I'd set my target as 10st 6lb, and had hit it by the end of 2010. And I still ate my beloved takeaways – I just went for healthier alternatives. And with homemade cottage pies and hearty soups, I never felt deprived.
Nikki was always there to keep me going through the wobbles and off-weeks. Having someone to motivate you when you're stuck in a rut does wonders.
She was so inspirational, and helped turn me away from my bad habits.
At times, it was hard to cope with life and being on a weight loss journey. But having someone there who knows how it feels gets you through.
Her suggestions when I was having a bad week, her never-ending list of recipe ideas and her brutal honesty were so helpful.
I'm now a size 10 after losing a total of 2st 8lb in a year.
Not only has Slimming World given me a new lease of life, it's strengthened my friendship with Nikki.
I couldn't have have done it without her."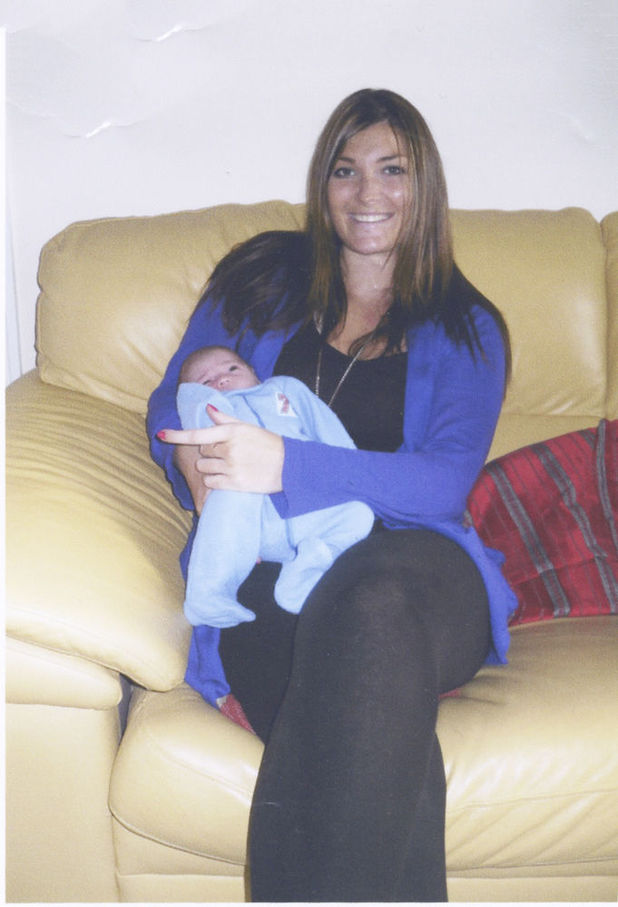 Jackie's stats
Height: 5ft 9in
Before: 13st
After: 10st 6lb
Total weight loss: 2st 8lb
By Paisley Gilmour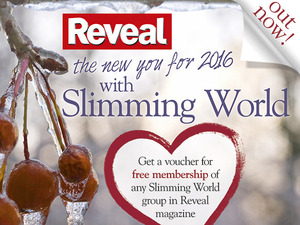 *Exclusive Reveal offer: You can save £35 when you join Slimming World Online with this exclusive discount
Visit
slimmingworld.com/reveal
before midnight on Monday 8 February 2016 and enter voucher code REVEAL2016. Full terms and conditions can be viewed at
slimmingworld.com/reveal