*Exclusive Reveal offer: You can save £35 when you join Slimming World Online with this exclusive discount - scroll down for details
At 22st, Emily Boulden's first pregnancy was plagued by agonising pelvic pain. But three years later, when she fell pregnant again, the 26-year-old was 11st lighter and a much healthier mum
"When it came to eating, I was all or nothing. Every night, I'd shut myself in my room and eat pasties, crisps and chocolate.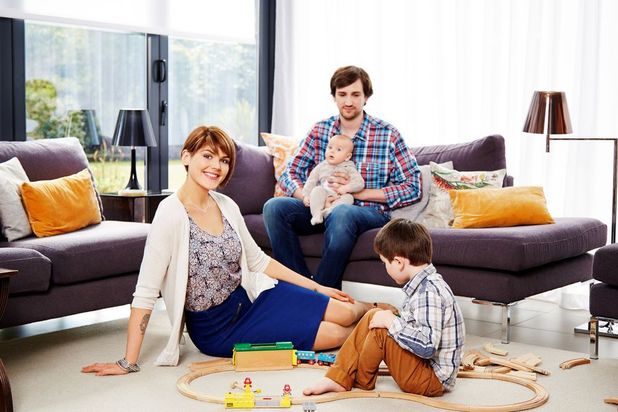 By the age of 13, I'd shot up to 5ft 11in in height, and I weighed 20st. I was 15 when, having gone up to a size 24 and 22st in just two years, I put myself on a drastic diet. I ate apples and nothing else.
Although my weight dropped to 12st 7lb by the time I was 17, I was dangerously unhealthy. Then later in 2006, I met Chris – a chef who loves to eat.
We moved in together in Somerset, and it wasn't long before the slim Emily he'd met disappeared. By March 2011, I was back at 20st.
Then there was another reason for putting on weight – we were having a baby.
My midwife said I'd need consultant-led care as, even though I was healthy, being overweight could lead to complications like seriously high blood pressure and gestational diabetes.
Despite this scary news, I carried on eating, and was 3st heavier five months later, when Chris proposed. Although, it was lovely to call him my fiancé, the thought of walking down the aisle in my present shape was too much to bear.
I felt embarrassed for Chris and avoided going to the pub where he worked, worried that everyone would wonder what a slim, attractive man was doing with such a big girlfriend.
Then, at six months pregnant, I was confined to the sofa with symphysis pubis dysfunction (SPD), a condition which causes agonising pelvic pain.
It was so bad, I couldn't walk. I knew it was due to the 4st I'd gained while pregnant.
Luckily, the condition cleared up when our son Lincoln was born, in September 2011.
I didn't manage to shift any baby weight, though, and stuck at a size 26.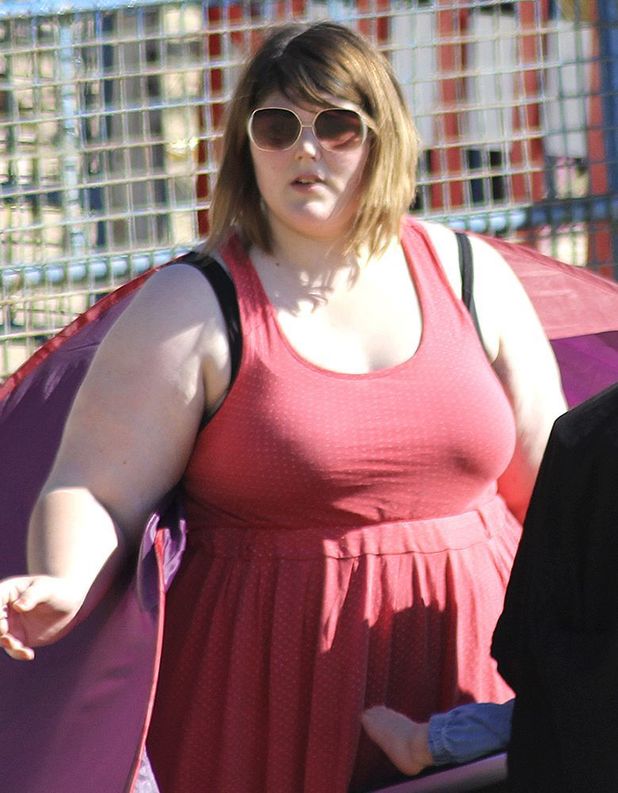 Every day for a year, I told myself I had to change. But my idea of dieting was living on watery stew and weird drinks.
After a few miserable days, I'd go back to my breakfasts of four slices of toast, sandwiches, crisps and chocolate for lunch, then cheesy lasagne for dinner with buttery garlic bread.
As Christmas 2012 approached, I had a heart-to heart with Chris about our relationship.
It was suffering because I hated my body so much, I couldn't stand the thought of intimacy.
I decided that, before we tried for a second baby, I would tackle my weight problem for good.
It was December when I discovered a nearby Slimming World group and went along. I stepped off the scales reeling from shock – I was 22st 8lb.
However, my consultant went through the plan, and I felt better. I could still have my favourite meals by using low-fat mince and low-calorie cooking spray. The best part was, I could fill up on as much pasta as I wanted.
I aimed to lose 4st for my brother's wedding in July 2013, when I was going to be a bridesmaid.
Weeks later in March, my mum died. Even though I was grieving, I didn't want to change my new eating habits. I realised snacking wouldn't give me any real comfort.
Instead, I fed my family healthy but hearty lasagnes, cottage pies and homemade curries. Seeing the pounds fall off each week helped me feel in control.
On my brother's big day, I was 16st 5lb and a size 16. I'd beaten my target by an extra 2st 9lb. I wore a gorgeous empire-line dress, and felt attractive for the first time in years.
Eight months later, in March 2014, I reached my target of 12st.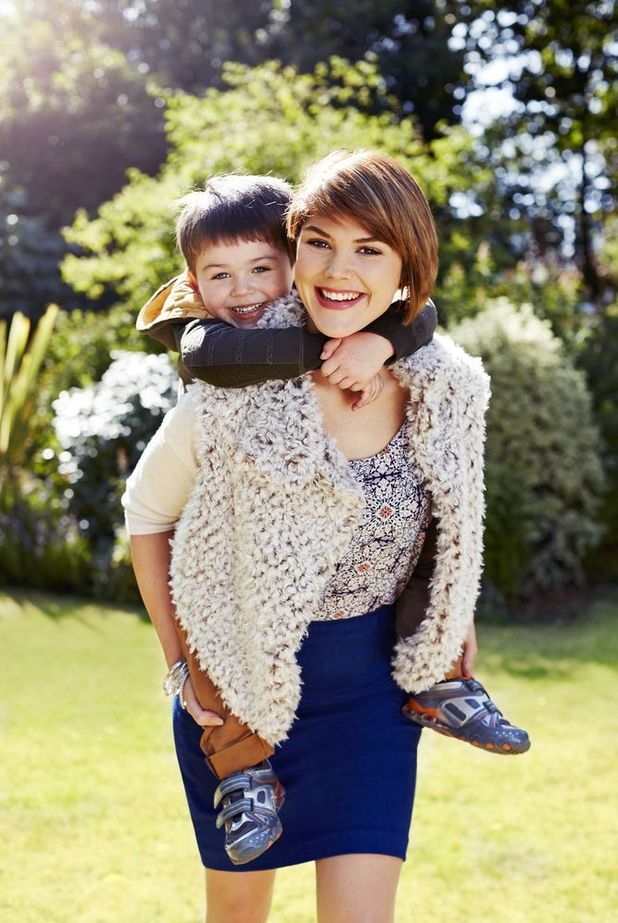 Losing weight worked wonders for my relationship with Chris. It wasn't ever about my size – I just became happier in my own skin.
Our bond was strengthened, and I fell pregnant again in July 2014.
At 18 weeks, the SPD returned. But now I was much lighter, so I could still walk, had a neat little bump, no swollen ankles and none of the exhaustion that had blighted my first pregnancy. And this time, I only put on 12lb.
Even before Archer came into the world in March 2015, I started taking pictures of my meals and putting them on Instagram. Now, I've got more than 50,000 followers.
I've even lowered my target to 11st, where my body feels comfortable. I've lost 11st 10lb altogether, and it's like I'm a completely different person.
Chris and I feel like a younger couple and we're closer than ever. Lincoln is now three and Archer is six months old, so we're very busy. But we're still hoping to get married in a few years and now the idea of being centre of attention excites me, rather than filling me with dread.
When my first son was born, I could barely get down on the floor to play with him. Now, I can give both of my beautiful boys a run for their money."
By Rosalind Grainger & Paisley Gilmour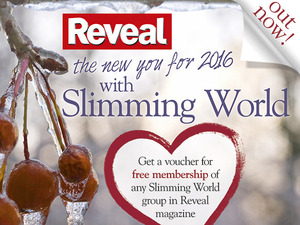 *Exclusive Reveal offer: You can save £35 when you join Slimming World Online with this exclusive discount
Visit
slimmingworld.com/reveal
before midnight on Monday 8 February 2016 and enter voucher code REVEAL2016. Full terms and conditions can be viewed at
slimmingworld.com/reveal