*Exclusive Reveal offer: You can save £35 when you join Slimming World Online with this exclusive discount - scroll down for details
At over 16st, Clare Harbinson was more about Kettle Chips than kettlebells. But an easy-to-follow eating plan, combined with exercise, left the 32-year-old feeling great – and looking like an A-lister
"Six years ago, my idea of a good time would have been snuggling up with a family-size bag of crisps. But now nothing brings me more pleasure than a sweaty gym session.
Although I'd been really athletic as a teenager and on all the school sports teams, everything changed when I went to catering college
.
Cooking was my passion, and I fell into a trap of eating at unhealthy times in between studying and working in a nightclub and a fish-and-chip shop.
After turning 20, I just seemed to balloon, and within a year, I'd put on 5st. I was a size 22, but refused to admit it. I may be 5ft 8in, but I didn't wear my 16st well.
Breakfast was toast and jam washed down with a tea containing three sugars. Dinner would always be something quick and ready-made – battered chicken with chips and beans was my go-to after a hard day.
My size 22 trousers quickly became too tight but, after I gave birth to my daughter, Caitlin, in March 2009, I told myself it was just baby weight. However, when, six months later, I was still struggling to fit into a size 24, I realised I couldn't use that excuse any more.
It wasn't until five generations of women in my family got together for a photoshoot that I realised enough was enough.
Noticing that I was the width of the chair my grandma was sitting on was too much to bear. And, as the family looked at the pictures, my eyes stung with tears and shame.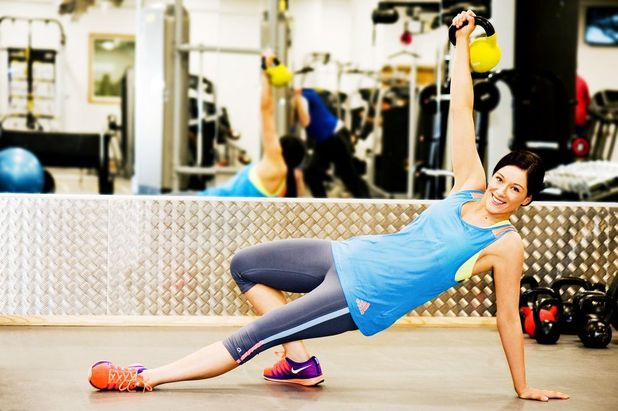 It was January 2010, and it was definitely time for a 'new me'. I joined my local Slimming World group and, when the scales said 16st 11lb, I wasn't shocked at all.
In the first week, I Iost 5lb. The best bit was, I could still sit down at night with a Crunchie and some crisps. I just made better choices at other times, meaning that I could enjoy my favourite treats guilt-free, in moderation.
While regular Zumba classes were helping the pounds fall off, I needed something extra to tone my skin, and soon found kettlebells were great for banishing my bingo wings.
By the time I reached 12st 10lb, I found out I was expecting again. I was wearing size 14 bottoms, and this time managed to stay in them throughout my pregnancy.
Sticking to the plan wasn't at all hard, and, with the support of my midwife, I managed to eat more than ever before. Over the nine months, I only put on 12lb.
Nathan was born in August 2011, and I got straight back to the gym. My kettlebells instructor had been impressed by my strength, and suggested I tried weights.
Much to my delight, deadlifting – where you lift a loaded bar from the ground and up to your hips before lowering it back down – turned out to be great for toning my body.
Making sure I exercised and used weights regularly made sure I wasn't left with saggy, overlapping skin.
As more weight fell off and I firmed up, my confidence grew. Men at the gym didn't intimidate me any more – I could hold my own.
Now, twice every week I do a high intensity class at the gym using kettlebells of varying weights. It's brutal, but worth it to stay in shape. And two mornings a week I do a 20-minute fitness DVD, as it's something I can power through while the kids are still in bed.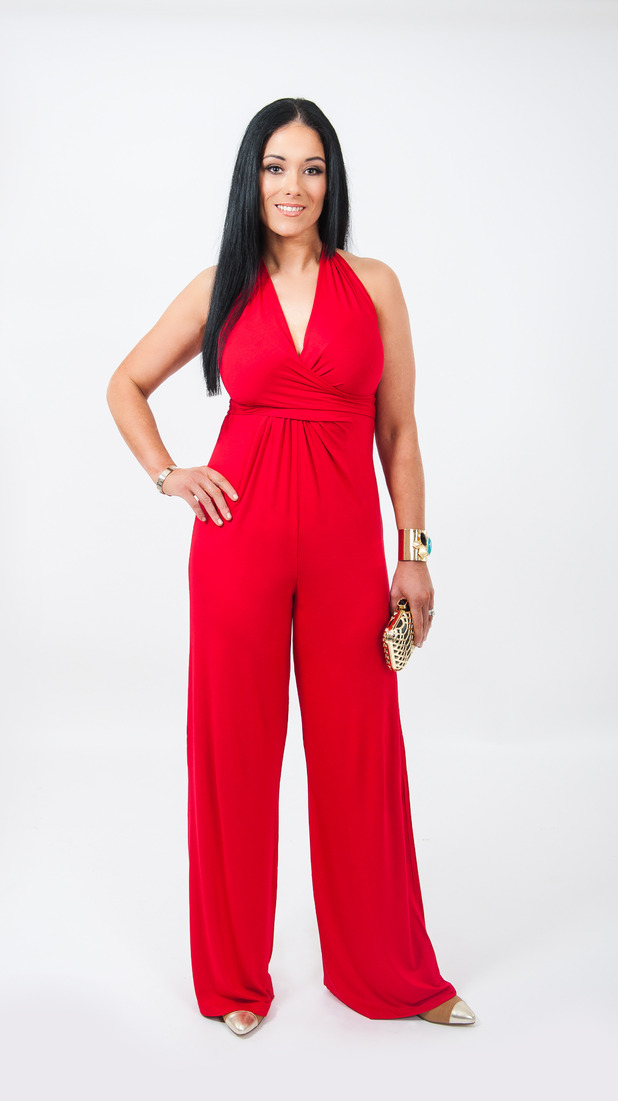 While the muscly men at the gym used to look at my size 16 figure and wonder what I was doing there, now when they're watching me, it's because they're impressed. They even ask me for advice.
As far as I'm concerned, there's no better sense of achievement than leaving the gym covered in sweat, after an hour of thrashing about.
Often, my legs will be throbbing with pain, but it's completely worth it.
The saggy underarms that used to swing back and forth as I sprinkled chip- shop customers' food with salt and vinegar are no more. Even my stomach is toned and, considering I've lost 6st 4lb, I'm very lucky to have minimal excess skin.
My love for the gym has also sparked compliments from strangers who say I look just like Kourtney Kardashian. It's not something I ever thought I'd hear. She's got a fab body and looks absolutely fantastic. The Kardashian sisters love the gym, too, and are always posting selfies from their workouts.
Many people will look at those pictures and think it's impossible to achieve that look. But if I can, so can anyone else.
Each night I have huge meals of lasagne, curry, stew or chips made using Slimming World recipes. I feel full and satisfied.
After all, this is not a diet; it's a change you can make and maintain for life."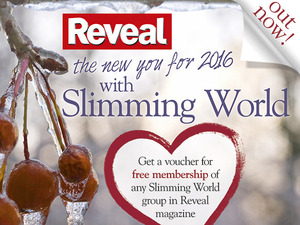 *Exclusive Reveal offer: You can save £35 when you join Slimming World Online with this exclusive discount
Visit
slimmingworld.com/reveal
before midnight on Monday 8 February 2016 and enter voucher code REVEAL2016. Full terms and conditions can be viewed at
slimmingworld.com/reveal