A worrying new trend sees more and more women across the UK skipping meals in favour of booze
Recent figures from a YouGov survey suggest that an eye-opening one in 20 of us is skipping meals to save calories for alcohol.
And, while ditching dinner so you can enjoy a night of boozing without piling on extra pounds might sound harmless enough, health experts claim the practice – which has been dubbed 'drunkorexia' – starves your body of essential vitamins, which can lead to chronic liver and heart problems.
Here, two readers share their shocking stories of falling victim to this trend.
"I'd rather save the calories for drinking"
Amy Wilkes, 33, a mortgage advisor from Hampshire, says,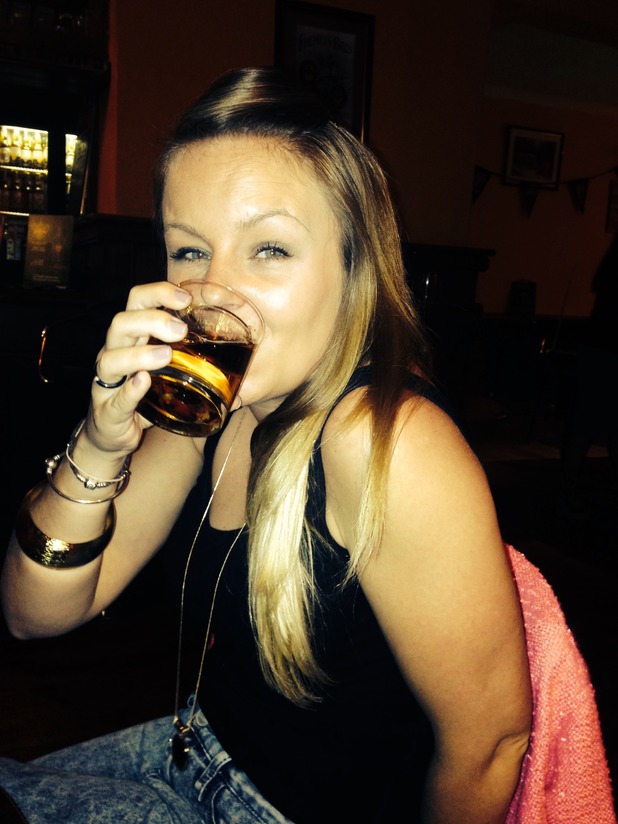 "I started skipping dinner before nights out about seven years ago, after I came out of a long-term relationship and big nights out with friends became more regular.
"I drink quite a lot on a night out, so I'd rather not add extra calories from food.
"This also has the added benefit of making sure I get drunk quicker and on less alcohol, which is obviously cheaper. I find that, if I eat dinner beforehand, I have to spend at least £20 extra to get drunk.
"Swapping food for alcohol keeps my weight steady, so I've kept it up. Now I always skip my evening meal if I'm having a night out. Sometimes, I'll even skip lunch, too.
"I do get hunger pangs, but I find alcohol soon puts a stop to them.
"Most of my friends do the same thing.
"On an average night, I probably have at least 15 drinks – three or four before I leave the house, then a mix of vodka mixers, Jägerbombs and – if I still don't feel drunk enough – shots of sambuca.
"If I'm going out for a meal, I'll drive and eat instead of drinking – I don't see the point in having the alcohol, because I'd be too full for it to have an effect.
"I don't give much thought to the health implications of it. I don't drink every day, so I hope it doesn't have too much effect!
"For now, it's worth the risk."
"I made myself ill"
Rhian Cheyne, 29, an actress from Cardiff, says,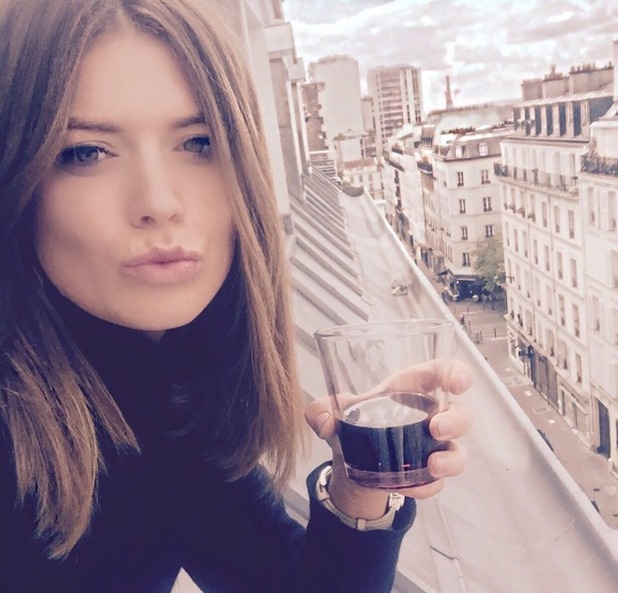 "I'd always been small but, by the time I went into my second year of university, too many bottles of wine and budget food had taken their toll on my waistline.
"My weight crept up from 9st to 10st 7lb. I missed my petite size 8 frame and, at a size 12, decided to take action.
"I downloaded a fitness app that worked out how many calories I needed to consume to lose weight, and soon became transfixed by my calorie intake. But it shocked me how calorific alcohol was.
"I loved partying with the girls, and didn't want to be the sober one in the corner not having fun. But the calories in alcohol could easily add up to the equivalent of three meals.
"I soon worked out the simple solution – not to eat when I knew I had a night out scheduled. And I was amazed at how quickly the pounds began to drop off.
"I love fashion, and like to wear what I want and feel confident. By refraining from eating before a boozy night out, I felt reassured that I could maintain my figure.
"I'd fast every Saturday in preparation for a night on the town, and stuck to low-calorie beverages like gin and tonics rather than red wine or lager.
"However, early last year, I started suffering from extreme stomach cramps, bloating and fatigue.
"The doctor diagnosed it as irritable bowel syndrome. I'd suffered from bouts of it before, but never to this degree.
"When I explained my diet to him, he said it was important I line my stomach before drinking alcohol to avoid damaging physical and psychological consequences.
"It was the jolt I needed, and as soon as I stopped, my symptoms went away.
"I still care about remaining a healthy weight, but I now do it by focusing on nutrition. And, while I still enjoy a good night out, I make sure I've eaten a decent meal beforehand."
Drunkorexia – know the dangers:
"'Drunkorexia', or skipping meals to save up those calories to drink alcohol, could significantly impact your health and well-being," says Drinkaware's medical advisor, Dr Sarah Jarvis.
"Starving yourself to drink to excess in a short amount of time can cause acute alcohol poisoning, leading to confusion, vomiting and passing out," she adds.
"Doing this regularly could put you at risk of chronic health harms like liver and heart disease in the long term.
"While it's good to know about the calories in your favourite drink, don't let it become an obsession that means you skip meals just so you can drink to excess," continues Dr Jarvis. "For the calorie-conscious, it's healthier to cut back on alcohol rather than food."
For more information and advice, visit
drinkaware.co.uk
By Paisley Gilmour, Johanna Bell and Laura Thomas