When is it acceptable to let one rip in front of a new partner? It's the question on everyone's lips… or not.
A new survey has delved deep into people's private lives to find out about the inner workings of their sexual relationships – whether they're single or in a relationship.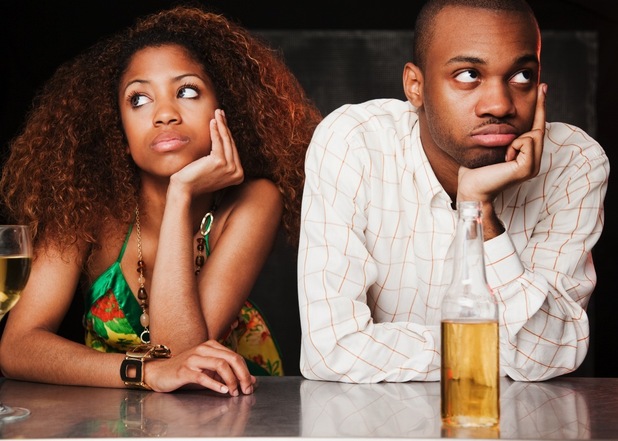 First4lawyers
revealed that more than 100,000 British couples are divorcing each year, and conducted the survey to find out if we're happier alone in the run up to everyone's favourite pointless holiday – Valentine's Day.
According to their new research, we expect to be settled down by the time we turn 28.
Of the people questioned who are in a relationship, 34 per cent admitted they'd rather be single on V Day because "it's more fun". Charming!
Depressingly, 50 per cent of couples said the romance in their partnership was totally dead, and that they don't even snog anymore. Most admitted the passion, and therefore sloppy smooching, had disappeared before their first anniversary.
Within six months of meeting, most had stopped giving a monkeys about their appearance, and even started going about their daily bodily functions in front of each other.
Oh, and 70 per cent happily fart in front of each other. Most of them started coming to terms with trouser-coughing just six months into their relationship.
And 11 per cent of the couples questioned don't have sex anymore.
Women, it turns out, are horny buggers, with 13 per cent of them going against their better judgement and "revisiting" an ex.
Basically, we're all doomed to a sexless life of pooing in front of each other and wishing we were banging our exes. Happy Valentine's!
For exclusive competitions and amazing prizes visit Reveal's Facebook page NOW!