Though Christmas is a distant memory, we at Reveal have a little present for our lovely readers.
It's another chance to join Slimming World for free and save £10!
This week, your copy of Reveal comes with a free pull-out-and-keep 16 page special booklet designed especially for you with the help of those clever Slimming World experts.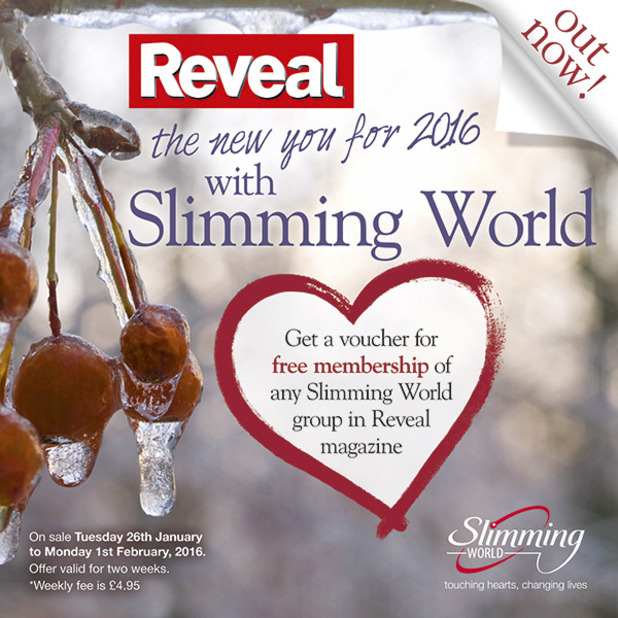 Its packed with inspirational real life stories, mouthwatering recipes and helpful tips.
And of course, your exclusive offer to join Slimming World for free.
So don't forget to pick up your copy of Reveal, on sale now!