Bone cancer left Sophie Hartley with one leg longer than the other but, after years of pain, she's finally walking tall
When Sophie Hartley walks in a pair of high heels, every step she takes is a symbol of the challenge she's overcome.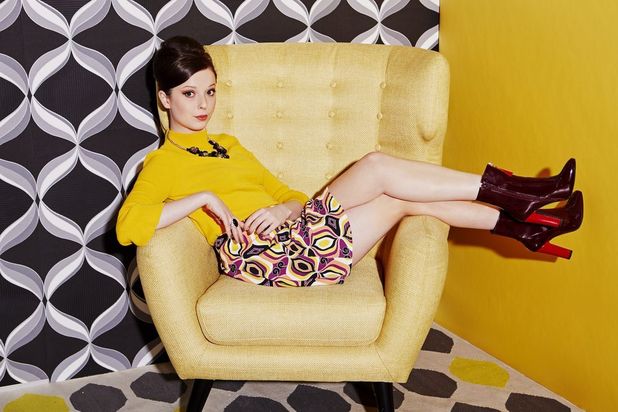 After beating bone cancer at just eight years old, the now 19-year-old student, from Berkshire, thought her terrifying ordeal was over. But the knee replacement that was part of her cancer treatment was causing an unforeseen problem – her legs were growing at different lengths.
For a decade, she endured constant pain and countless operations, forced to wear surgical shoes while she dreamed of strutting around in a beautiful pair of high heels.
Aged 16, Sophie opted for an excruciating procedure involving a metal frame that would stretch her leg.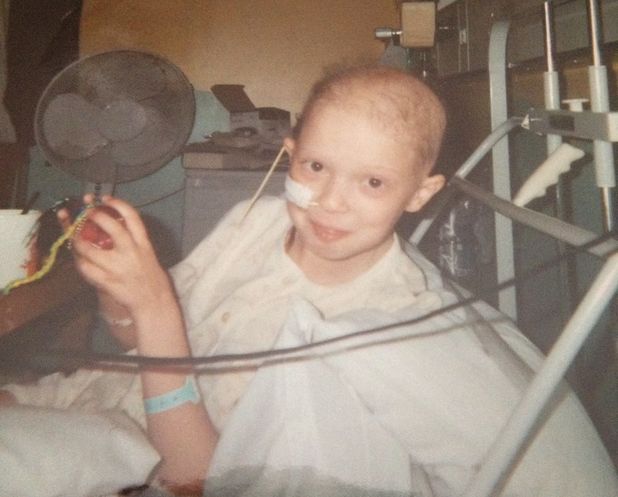 Three years on, there's nothing holding her back.
"I feel free," says Sophie. "The treatment was agonising, but life-changing."
Sophie's ordeal began in 2005, when she was diagnosed with Ewing's sarcoma – a rare type of bone cancer – in her left leg. She underwent a year of gruelling chemotherapy, as well as a knee replacement.
But her battle was far from over. "The knee replacement stopped my leg from growing properly,' explains Sophie, who's studying illustration
at Plymouth University.
'I was still so young and, while bones continue to grow, metal doesn't, so every time my good leg grew an inch, I had to have surgery on the other one to lengthen it."
Soon, Sophie was all too aware that she was different from her friends: "I was always in pain and had a really pronounced limp.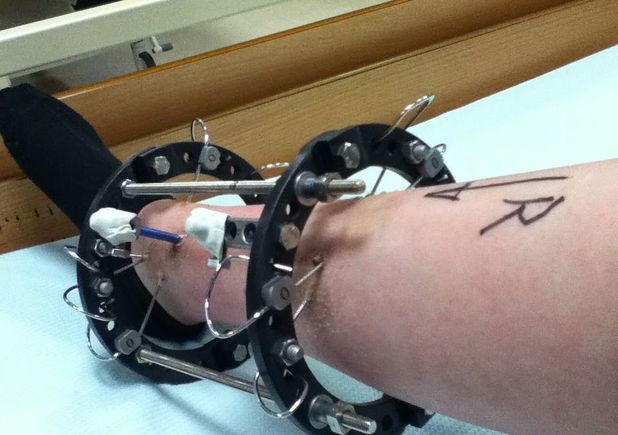 "By my teens, my left leg was a whole inch shorter than the other. I had to wear black pumps, with one shoe built up, which I hated. I'd think about the school prom and my wedding day, and the thought of wearing those ugly shoes made me want to cry."
It was July 2012 when doctors offered Sophie a solution that involved surgery to break her leg, then the fitting of a metal cage, known as an Ilizarov frame. As the break began to heal, the frame could be twisted in such a way as to encourage more new bone to form, lengthening the leg by 1mm a day.
"It sounded like something from a horror film," says Sophie. "But then I thought about the positives – no more pain, no more surgeries and, finally, I could wear any shoes I liked."
After a four-hour operation, Sophie prepared herself for the journey ahead.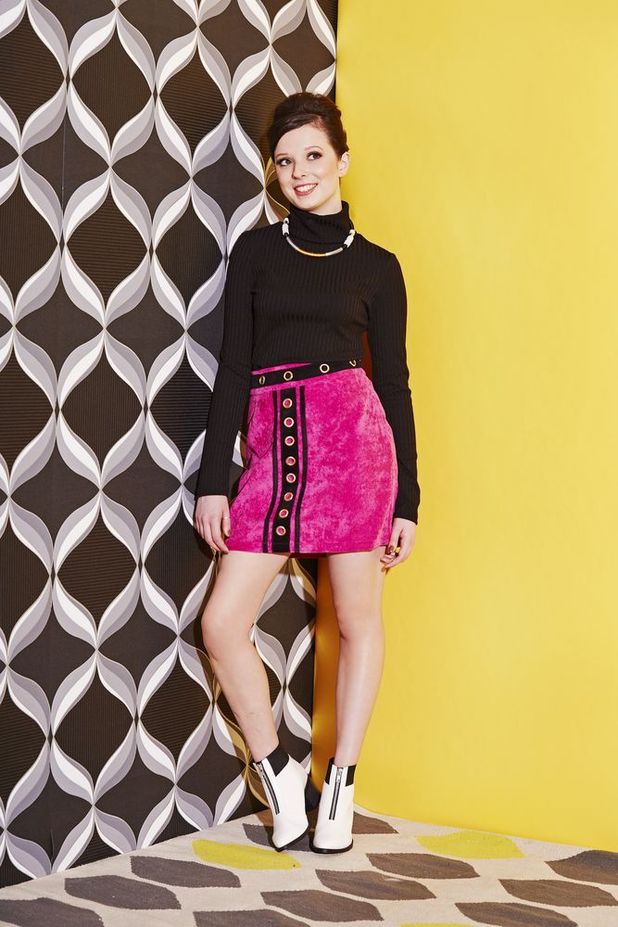 "When I started my A levels that September, it was exhausting and embarrassing wearing the frame all the time, so I bought myself a pair of black stilettos as motivation."
After the frame was removed, she faced seven months in a cast, followed by physio.
Finally, a year after having the frame fitted, Sophie slipped on her stilettos for the first time. "I could only wear them for 20 seconds, but they were the best 20 seconds of my life," she says.
Since then, the teen has gone from strength to strength, and is working with the Bone Cancer Research Trust to try to improve emotional aftercare for children who survive cancer.
Meanwhile, her shoe collection continues to grow.
"My sky-high heels remind me that if you want something, you have to fight for it," she says.
By Kristina Beanland
For exclusive competitions and amazing prizes visit Reveal's Facebook page NOW!