As modern life gets increasingly complicated, more of us are relying on life coaches to help us throughThe Heartbreak Healer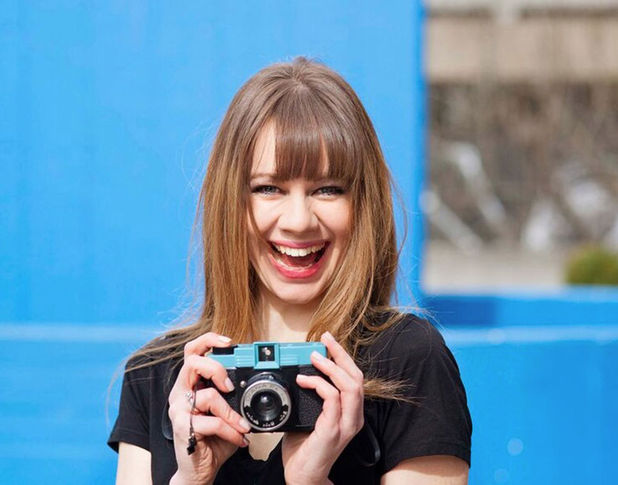 Most of us have had our hearts broken and it can be devastating, especially when well-meaning friends start trotting out the clichés.
'"Time is a great healer" is a favourite,' says Laura Yates, a life coach who specialises in heartbreak.
''We often belittle break-ups as being pretty insignificant, but they can be very painful and traumatic. They also teach us lessons, and it is important to try and learn from them."
Laura, 33, works with people in their twenties and thirties who've gone through a break-up, and she relates to their pain.
In 2014, her own long-term relationship broke down. Although she got over the heartbreak, she realised that, to fully move on, she needed to take the time to rediscover who she was and what she wanted from life.
"A lot of the people I work with are a little bit lost. In our sessions, I try and get them to focus on activities they enjoy, and to create goals in other areas of their lives," she says.
"I also look at whether someone has repeated relationship issues, such as becoming dependent too early, or other behaviours that sabotage the relationship."
She says the sexes deal with rejection differently. Women tend to blame themselves and over-analyse what went wrong, while men may dismiss their feelings, and are more likely to rush straight into dating or another relationship without thinking about what went wrong with the last one.
"Self-esteem and confidence takes a terrible knock, so I encourage people to take care of their physical health, including eating well and exercising, in the aftermath," adds Laura. "When you're feeling vulnerable, you need to nurture yourself."
She stresses that it is really important to try and cut ties with your ex if you can, and to create clear boundaries.
"You really don't have to reply to that drunken ex text at 2am," she says. "Staying in each other's lives, unless there are children involved, really doesn't help."
Ultimately, a break-up can be positive.
"A lot of people have spent years being so involved in their partner's interests that they've lost sight of their own," Laura says.
"A break-up is your chance to create new routines and rediscover old interests, and to spend time doing your own thing before starting to date again."
For more info, visit
laurayates.org
Quarter life crisis queen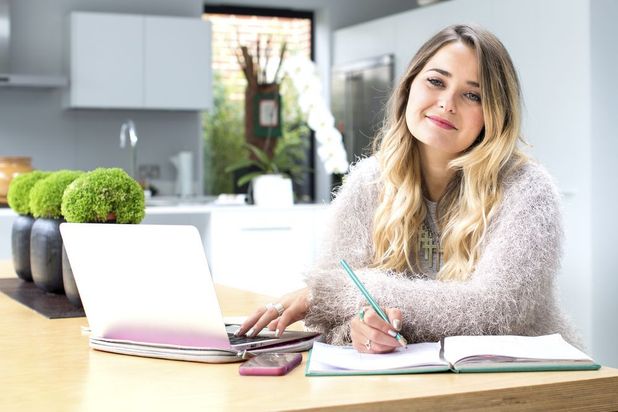 Fact. Just 40 years ago, the average woman got married at 23, and was so busy with children and housekeeping that she didn't have the time to question who she was or where she was going in life.
But today, we're tying the knot at least a decade later, and the choices available to us are endless and, often, overwhelming.
Not surprisingly, many women aren't waiting until midlife to unravel. We are coming apart in the middle of our twenties – a phenomenon which is now known as the "quarter life crisis".
"I see women everyday who are making the wrong choices because they don't know what they want and fear they are failing," says Persia Lawson, 29, who runs Addictive Daughter with her best friend, Joey Bradford, 28.
They provide a coaching service that's intended to ease women through their quarter life crisis – or QLC.
"People are struggling with relationships, unsure about career choices and feeling hopeless about getting on the property ladder," says Persia.
It's a conflict that she herself is all too familiar with. After a turbulent childhood with two addict parents, Persia actively sought out chaos and drama.
"By the time I reached my twenties, I was dating a string of unsuitable men," she says. "I cheated on them all, and sought validation by pinching other girls' men."
Although Persia excelled at drama school, by the time she hit 25 she was beginning to fall apart.
"I was a party girl and drank far too much," she says. "My acting career wasn't really taking off, and the unhappier I became, the more I abused my body."
The turning point came when her dad – both her parents are now clean of their addiction – took her on a Thai yoga retreat.
When Persia got back to London, her boyfriend finished with her, and in a strange quirk of fate, her friend Joey's boyfriend dumped her on the same day. Together, they embarked on a journey of self-discovery, reading self-help books, exercising and eating well.
They began their Addictive Daughter blog, about their QLCs, and had their own self-help book, The Inner Fix, published.
Three years on, the two of them have a thriving life-coaching business.
"We give clients exercises to focus their mind," says Persia. "We might get them to list three different things they value most about themselves, every day for a week. Or perhaps we'll get them to write a letter to their body, apologising for the way they've been treating it."
By far the greatest issue affecting their clients is work. "We get them to look back at all their past jobs and passions, and join the dots," says Persia.
"Joey and I wanted to be actresses to feel connected and to inspire people," she adds. "Ironically, that's exactly what we're doing."
For more info, visit
addictivedaughter.com
The Comparison Coach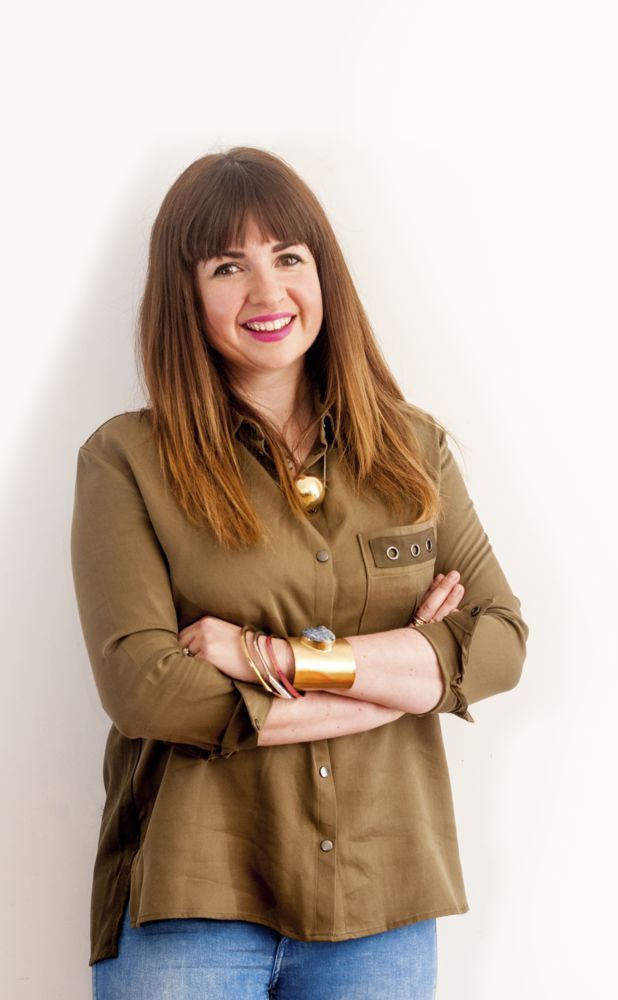 When Lucy Sheridan attended a school reunion four years ago, she had no idea how bad it would make her feel. It wasn't seeing her former classmates again that was the problem – it was connecting with them on Facebook afterwards.
"I was in a pretty low place, as my fiancé's business had just gone bust and we were facing moving back in with my parents," says Lucy, 32. "The life I'd thought I was going to have had disappeared, and I felt like a failure."
In reality, Lucy had a good job at an advertising agency and a loving partner. But she couldn't stop comparing herself to her old friends.
"There were girls at that reunion wearing incredibly expensive clothes. One even had an interior designer. Their lifestyles were Bulgari, whereas mine was more Primark."
Over the next two years, Lucy gorged on the online lives of others. "I subjected myself to endless pictures of perfect bodies, exotic holidays and beautiful babies," she admits.
Realising that all this comparison was bringing her down, she started to blog about it. The response was astounding.
"I'd hit on something," she says. "People of all ages were being affected in the same way."
Lucy left her job and trained on a coaching course in London, before setting up her own mentoring practice, helping women like her to combat "social needia".
"There is this fear now that, if you don't post something, it didn't actually happen. We all need to learn to look beyond the perfect show reel," says Lucy. "My aim is to give my clients the time, space and permission to talk about their lives and to define success on their own terms, not on Facebook.
"If you find yourself snarling at that colleague posing on yet another holiday, think about what your reaction is really saying. It might mean you're tired and need a break."
While the "cycle of compare and despair" is hard on adults, it can be even tougher for teens. Lucy is often invited to give talks in schools.
"The typical teen pressures of body image, boyfriends and exams are all compounded online," she says.
"My advice is to treat social media like a house party. Only invite the people you really want there."
While a complete digital detox might be difficult, Lucy advocates taking regular breaks from your devices. "Catch up with your friends in the real world, and really reconnect."
For more info, visit
proofcoaching.com
By Lucy BenyonFor exclusive competitions and amazing prizes visit Reveal's Facebook page NOW!