When it comes to slimming, there isn't one plan that fits all, as these three women discovered…I ditched my Chinese takeaway habit
Zoe Johnson, 25, an assistant manager, from Oxford, says…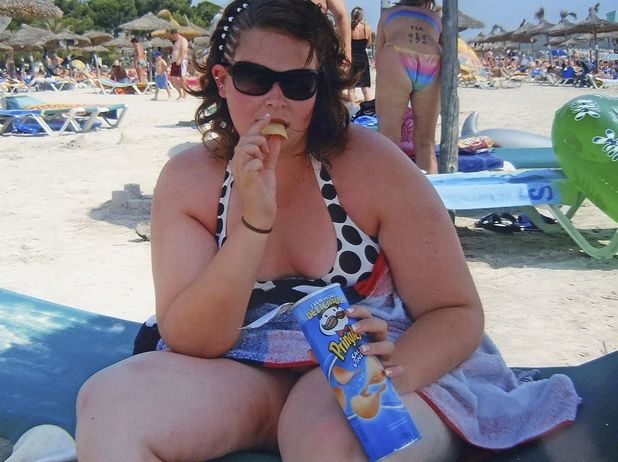 "Three times a week, for years, I'd order a greasy concoction of chips, fried rice, chicken chow mein, crispy beef and pork satay from my local Chinese takeaway.
The £20 meal was too big to fit on a dinner plate, so I'd eat it out of a big stainless steel mixing bowl.
Living on my own meant I could order takeaways whenever I wanted. By the time I was 23, I was a size 26 and weighed 22st 2lb.
At 5ft 8in, I refused to admit that my size was a problem, even though it was very much affecting my social life. I shunned nights out, terrified of being the fat one among all the slim girls.
In 2014, my boyfriend at the time took me to France to meet his family. When we arrived, his mum gave me a T-shirt.
"I got the largest size, to be sure it'd fit," she said. But the XXL top barely stretched over my shoulders.
From that moment, I vowed to get healthy. When we returned from France, I started the Dukan Diet – where you eat lots of protein and avoid carbohydrates, sugar and fat.
In three months, I lost 3st.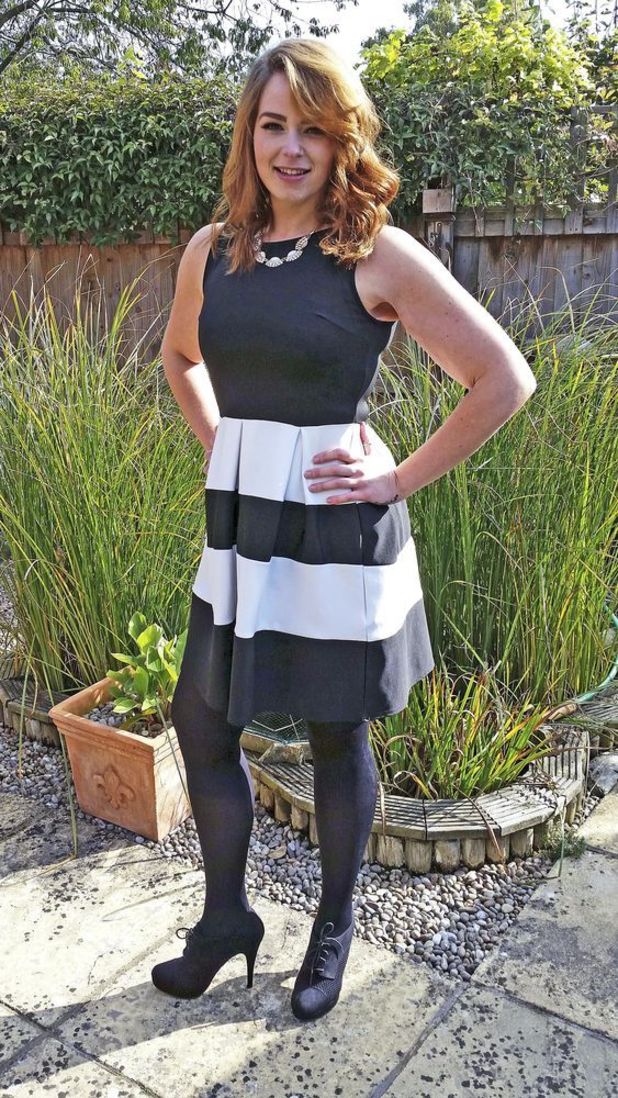 I joined a gym, ate healthy fish and vegetables, and watched as my stomach shrank and my confidence grew.
Now, 14 months on, I've lost 10st, and love slipping into size 10 dresses.
Weighing 12st 2lb, I'd never shy away from a night out with my friends.
And I can honestly say I'll never touch a Chinese takeaway again."
I bounced away my fat
Becky Horton, 24, a full-time carer from Gwent, says…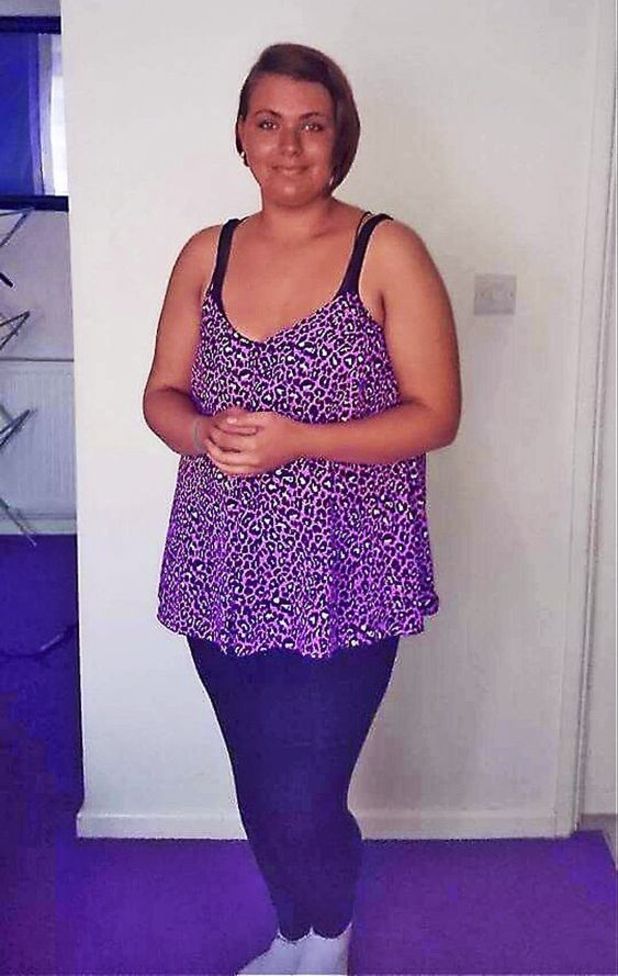 "Just after my 16th birthday, in March 2007, I discovered I was pregnant after splitting up with my boyfriend. My unborn baby had a serious heart condition, with a 50/50 chance of surviving.
My gorgeous son, Triston, was born weighing 6lb 14oz. Small, fragile and poorly, he had open-heart surgery and spent six weeks in an incubator. Distraught, I survived during that time on hospital vending machine snacks and McDonald's meals.
Finally, Triston came home, but caring for him was my full focus, and I was living on crisps and Pot Noodles. Unsurprisingly, my weight crept up to a size 18-20.
In November 2012, I gave birth to my beautiful daughter, Ella. When my relationship with her dad ended, once again I turned to food.
It was autumn 2014 when I got a wake-up call from Triston. 'Mummy, you're fatter than all my teachers.' I stared at him, open-mouthed. 'And the other mums!' he added. I was about to tell him off for being rude when I realised he was right. At 5ft 7in, I was 15st 8lb and hated my figure.
And I knew I should be setting a good example for my children.
Seeing an advert for a fitness class called Boogie Bounce, I took Triston, now eight, along. The instructor, Angie, popped my boy on his own mini-trampoline.
The bouncing was fast and furious, and within seconds I was gasping for breath. Triston was beaming with delight.
Afterwards, I was exhausted but on a high. And Triston asked, 'When can we bounce again?'
Soon, we were doing three Boogie Bounce classes a week. With each session, I found I could bounce higher, for longer.
I began eating healthily, too, and soon my size 20 leggings were falling off me.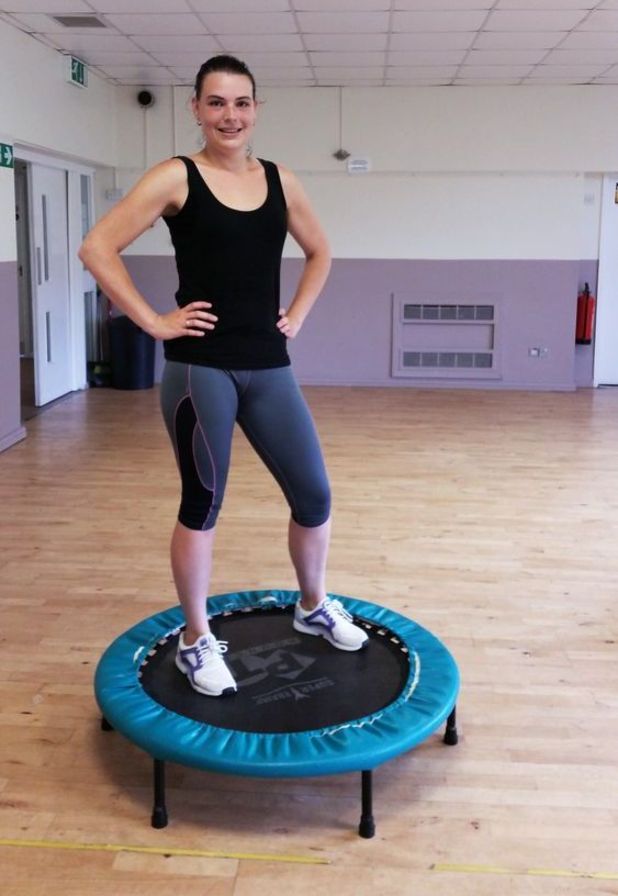 Within 11 months, I'd dropped 5st. I'm now 10st 8lb and a size 10, and Angie says I'm her star pupil!
I still allow myself the odd treat, like a bar of chocolate. With a mini-trampoline at home, I can just bounce the calories right off again."
I Instagrammed myself slim
Ashleigh Munn, 24, a student from Scotland, says…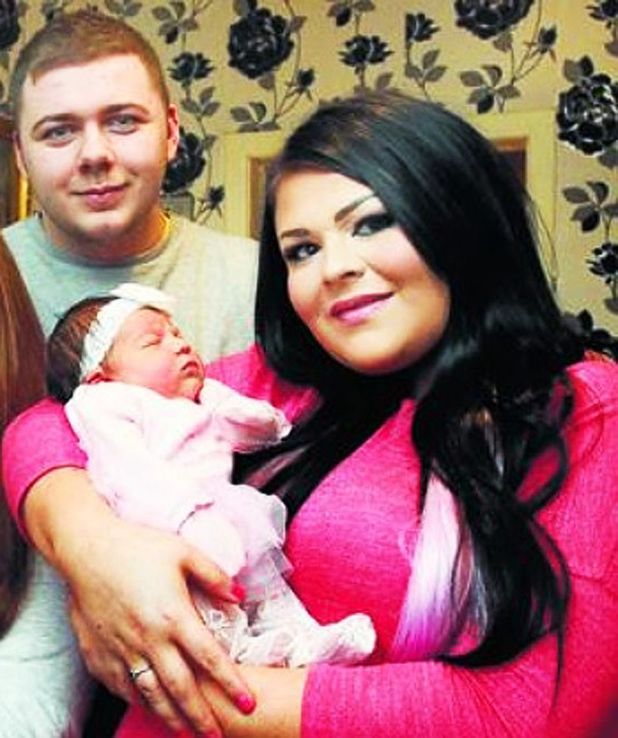 "Falling pregnant was my excuse to slob about and eat whatever I wanted. I was a size 20, plagued by aches from heaving around my 16st 7lb body.
In November 2013, I was diagnosed with symphysis pubis dysfunction (SPD). At 5ft 8in, I was so overweight that my hipbones and pelvis were rubbing together – agony.
Even after baby Mya was born in January 2014, I stuck at 16st. My partner, David, 25, and I stuffed ourselves with frozen curries, chips and pies.
But a year ago, aged 23, I was in hospital with severe stomach pains. Doctors found a benign cyst, the size of a melon, on my left ovary. I was sure my size had caused it.
Surgeons removed the cyst, my ovary and one fallopian tube. That's when things changed – I wanted to be a role model for my daughter. I logged into Instagram and followed a fitness guru whose videos taught me to cook from scratch.
I turned veggie and used Instagram as a food diary. For four months, I posted pictures of everything I ate – a great incentive not to eat rubbish.
Within two months, I'd lost a stone.
I posted photos of my changing figure, and the positive comments were so motivating.
Now, 11 months on, I've lost 5st and weigh 10st 11lb. Our favourite meals are poached eggs, tomatoes, avocado and spiralised courgettes. David's shed 4st, too!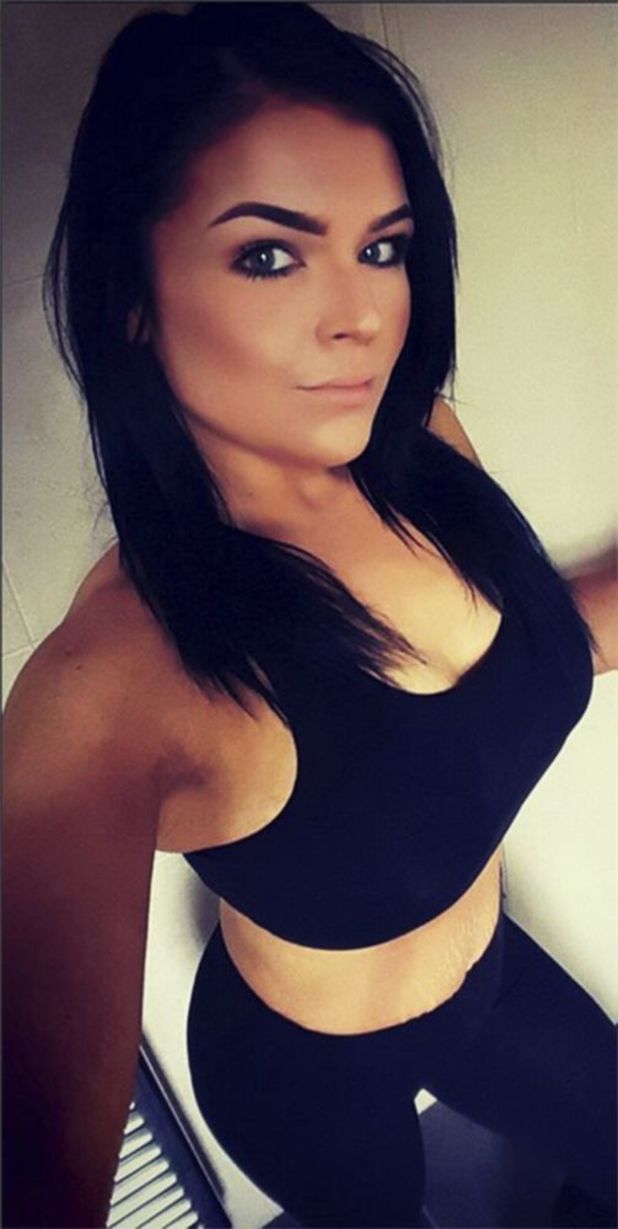 I've dropped six dress sizes. And, while we used to watch Mya play, we now enjoy long walks and park trips with her.
I may be half the woman I used to be, but I feel like twice the mum."
By Fiona Duffy, Jess King and Danya BazaraaFor exclusive competitions and amazing prizes visit Reveal's Facebook page NOW!