Katie Meehan was born with cysts that caused disfigurement and required surgery. But rather than hide away, the 20-year-old now feels empowered by her beauty blog
"After applying another coat of mascara, I turned to my best friend. 'You really are a beauty genius,' she said.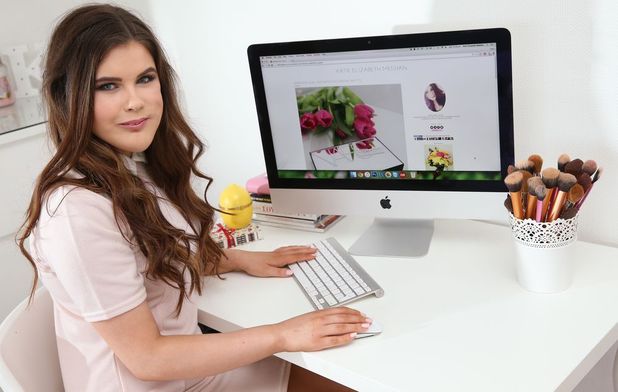 Thinking back to my childhood, they were words I never thought I'd ever hear.
I was born with a condition called cystic hygroma, which causes liquid-filled cysts to grow on my head and neck.
The left side of my face was double the size of my right at birth, and my tongue was so large it stuck out and folded back on itself. There were also dozens of cysts on the inside of my mouth, which left me struggling to breathe.
Doctors told my mum, Dawn, 52, it was likely I'd never talk. And that for most of my life, I would be fed through a drip.
Worse, the cysts would swell with every illness and infection as I grew older. It could prove deadly. For a month, my mum didn't leave our home in Newcastle because people would whisper and point.
When I was three, I was put on a new treatment trial. They injected drugs into my cysts to try to reduce their size.
But when my hair started falling out and I came home from hospital covered in bruises, my mum took me off the trial. She couldn't watch me go through the pain if it wasn't certain it'd make a difference.
Then, when I was four, Mum was put in touch with leading surgeon Professor Ian Jackson who could operate and remove some of the cysts.
However, unavailable on the NHS and with a £60,000 price tag, she couldn't afford it.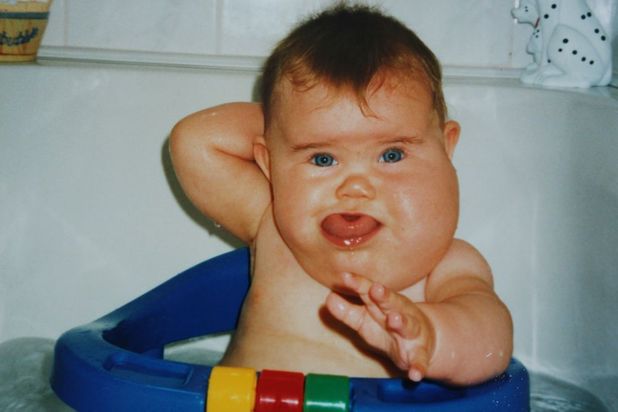 Appearing in our local paper, pictures of me showed readers how the condition affected my life. The community rallied and within months, we'd raised enough money for the surgery.
My mum was over the moon and in spring 2000, still aged four, I had my first operation at Guy's & St Thomas' Hospital in London. Doctors made an incision under my left ear down to my chin, and removed thousands of tiny little cysts on my neck, tongue and face.
Further surgery a year later changed my life even more. Before, I'd struggled to eat or talk. But afterwards I finally learned to do both.
And when I was seven, I had my third operation to remove more of the cysts.
Both my appearance and general health improved drastically, and I got through my childhood without being bullied. While there was the odd hurtful comment I had good friends who supported me.
I was able to lead a normal life and my confidence grew. Although I've been given the option of more surgery, I have refused it. When I was younger it was necessary to make my life more comfortable, but now I'm happy in my own skin.
I've since found it easier to alter my appearance with make-up. All I need are the right products and brushes.
My love for cosmetics started when I was 13 and I stumbled across a vlogger on YouTube. I'd never been interested in make-up, but I spent hours on end watching her tutorials.
Fascinated by the way you could change the shape of your face, I learned to use shadows and colour.
Excited about my discoveries, I wanted to share them with other people so a year ago, I set up a blog.
I named it Katie Elizabeth Meehan, after me, and designed it all myself. I began posting product reviews, videos, make-up tutorials and beauty tips. Within a year of its launch, I had half a million views, and I'm now at 600,000.
Knowing people are reading and enjoying my blog posts feels great. It's not only empowering, but it gives me the confidence to work harder and aim higher.
Beauty blogging allows me the opportunity and freedom to express myself, that's what I love about it.
Last September, I started studying business management at college to gain the skills to turn the hobby I love into a full-time career.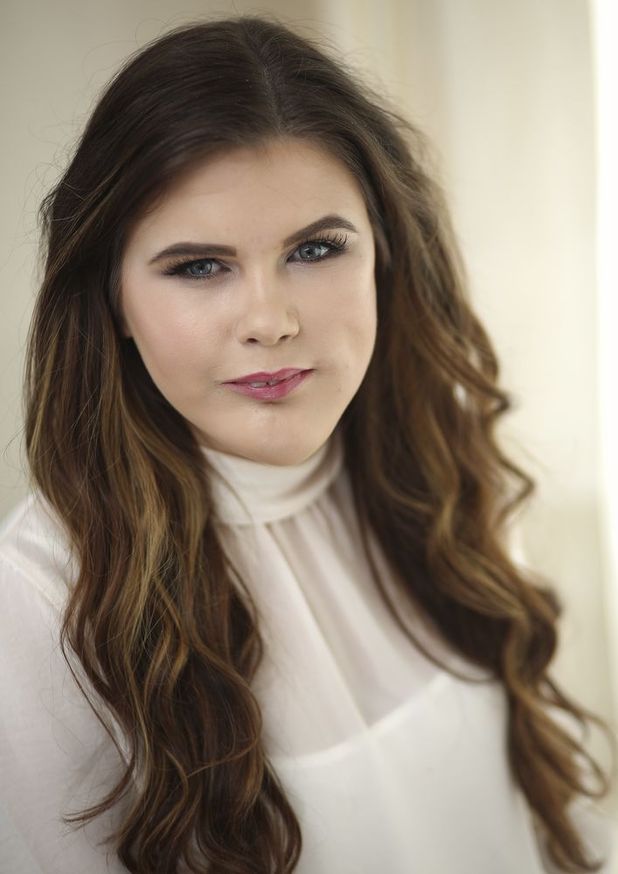 Now, I get invited to VIP events and parties. Meeting other bloggers has been really inspirational too, and my dream is to collaborate with the people I've met online.
The success of it has allowed me to become even more creative and forward-thinking.
As well as making a living, I want to use my blog and experiences to help others with facial disfigurements. I'm hoping to team up with a charity and well-known cosmetic brands to boost other sufferers' confidence.
To me, feeling good is much more important than looking good. But sometimes nothing makes you feel better than putting on some brand new lipstick.
Although I'm incredibly proud of who I am and what I've achieved, I know not everyone will have been as lucky as I have to avoid harsh judgment.
Now I've finally found my own voice, I want to use it to teach the world that everyone can be beautiful."
By Natasha ToddFor exclusive competitions and amazing prizes visit Reveal's Facebook page NOW!