Babypod is the most unusual new invention for mums-to-be.
For decades, we've been convinced that playing music to unborn babies helps their development.
And now,
Babypod
have designed a tampon-like speaker so you can make sure your bump hears your favourite tracks.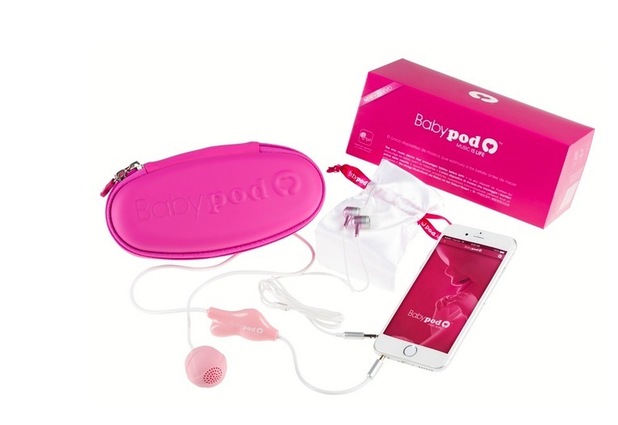 The speaker is inserted into the vagina, like a tampon, and then you can control the sound via an app on your phone. Genius!
Research by the company showed that expectant mothers who used the internal speaker, found their babies developed speech skills much earlier on.
It revealed the foetus will make very early attempts at vocalisation if they are played music in the womb.
Babies learn to talk by sticking out their tongues. So when they hear music, their language and communication stimulation centres get to work.
While parents have tried playing music to their babies via headphone directly to the stomach, Babypod's research shows the sound cannot penetrate the abdomen.
Whereas once the speaker is put in, sound waves only have to travel a small distance through the vaginal walls and into the womb.
You can use it from 16 weeks onwards, and there is also a pair of headphones so mum can groove along with her baby.
It is more than £90, but totally worth it if your newborn comes out mouthing the words to your favourite song. Right?
For exclusive competitions and amazing prizes visit Reveal's Facebook page NOW!