These three women wouldn't be here today if it wasn't for the heroes who gave them the greatest gift of allMy Daughter is my little hero
Jo Keeling, 40, a retired police officer, from Bournemouth, says,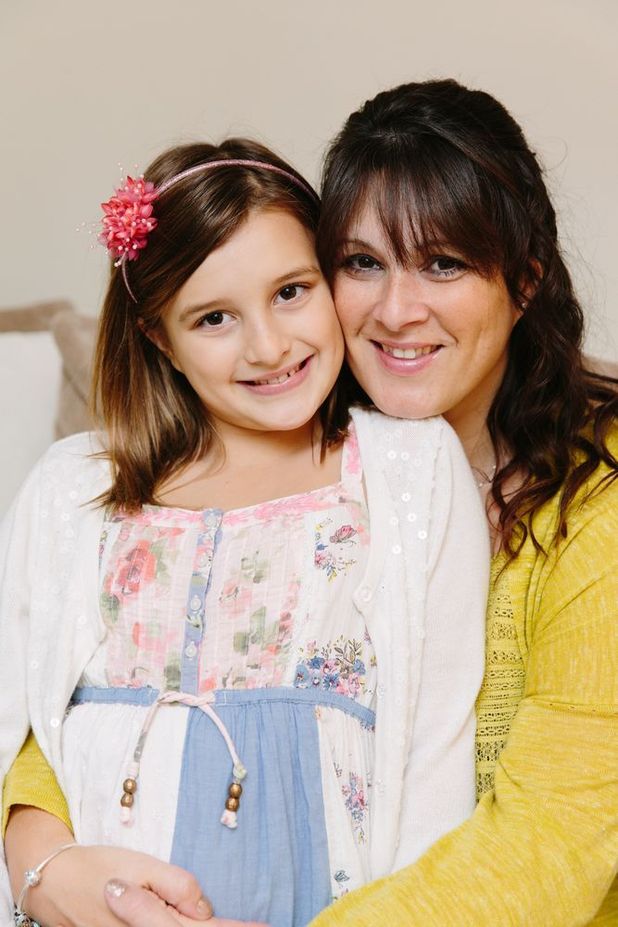 "In case of an emergency, I wanted my two-year-old daughter to know where we lived. So I taught Izzy her full name and the first line of our address to the French tune of Frère Jacques.
One night, Izzy's brother Ollie, then 14 months, had convulsions, and paramedics came to rush him to hospital.
Afterwards, I explained to Izzy what paramedics do. She had a toy telephone, so we role-played. I pretended to be the operator as she called 999.
My husband, Jason, 48, looked at me like I was crazy. 'You know how much she loves phones!' he said, joking that teaching her to call 999 was the worst parenting move I'd ever made.
So I told Izzy, 'It's just if one of us is really poorly,' I said. 'Never call just to say hello.' I was really worried she didn't understand, but just had to hope she stuck to her toy phone.
Two weeks later, I was home alone with the kids when my hand felt itchy. I'm allergic to latex, but was certain I hadn't touched any.
When my tongue swelled, I knew it was bad and desperately rummaged for my EpiPen adrenaline dispenser. 'Izzy, grab the phone, Mummy's poorly,' I said as my throat closed up.
What happened next was a blur. I saw Izzy talking on the phone, but felt cross – now was not the time to be nattering.
As I jabbed myself with my EpiPen, I lost consciousness, falling into anaphylactic shock.
I'd underestimated my daughter. At just two years old, she'd called 999, spoken clearly to the operator, given our name and address and let the paramedics in.
When you're in anaphylactic shock, every second counts. Izzy's swift actions saved my life. I gave her a huge cuddle. 'You're my little hero!' I said.
Afterwards, we realised her pants had frayed, exposing the latex elastic. Somehow, I'd touched it.
I wrote Adventures In An Ambulance, to teach kids how and when to make an emergency call. Together, Izzy and I co-wrote another book. She named it Click Click, Buckle Up Quick.
In June this year, we reached the St John's Ambulance Everyday Heroes Award.
Now eight and a budding first aider, Izzy's on a mission to save lives. She saved mine, and she'll save many more."
My surgeon gave me a second chance
Suzie Smith, 27, a property conveyancer, from West Yorkshire, says,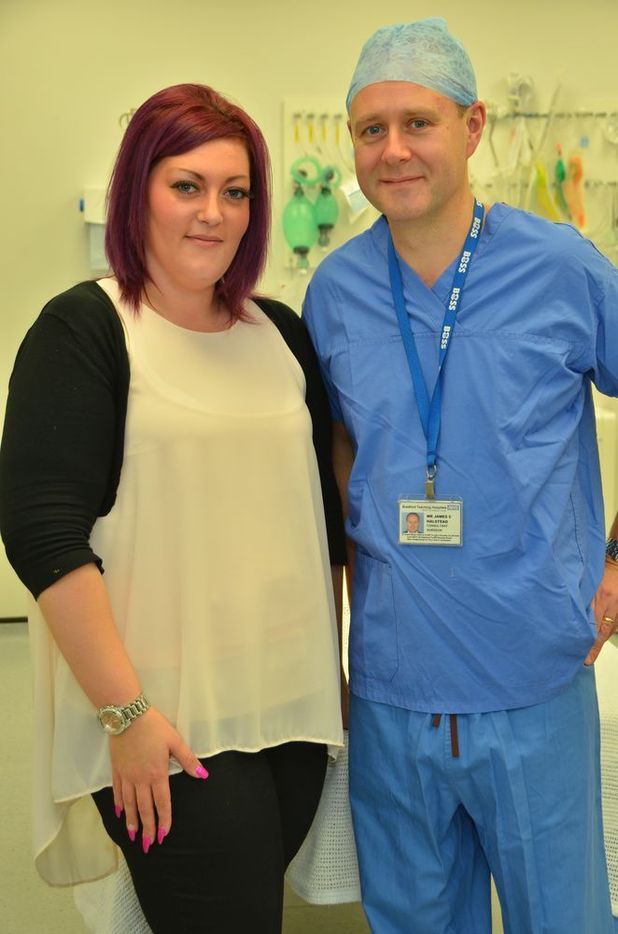 "Devouring a double portion of chicken korma, naan, chips and rice, I sighed at being 22st and a size 24 – and my lack of willpower.
A gastric bypass had seen my mum, Julie, drop from a size 28 to a size 12. Eager to join her, I was referred, and in 2011, I had surgery at Bradford Teaching Hospital.
But I awoke in the recovery room on a ventilator. Dad and Mum were crying. They said that I hadn't had the gastric op – I'd actually died.
The muscle relaxants used in the anaesthetic had sent me into anaphylactic shock and I'd flatlined on the operating table.
Mum said that my surgeon, Dr Halstead, spent 45 minutes trying to save me. 'He said your body could have only taken being defibrillated one more time, but you came back,' she sobbed.
I owed him my life and had to ask why he'd spent so long trying to resuscitate me. 'I would've carried on however long it took. You've got your whole life ahead of you,' he told me.
Although it was risky, I had to try again. Six months later, Dr Halstead agreed to operate without muscle relaxants. It was dangerous. Although I'd have an anaesthetic, my body could have twitched while in surgery. Even a tiny slip of the knife could've sliced a vital organ and been fatal.
It had never been attempted before. But this time, everything went to plan.
Now, weighing just over 12st and a size 14, I feel confident at last. Dr Halstead didn't just save my life, he gave me a new one."
I owe my life to my friend's weight loss
Cath Jones, 42, who works for NSPCC, from Caerphilly, says,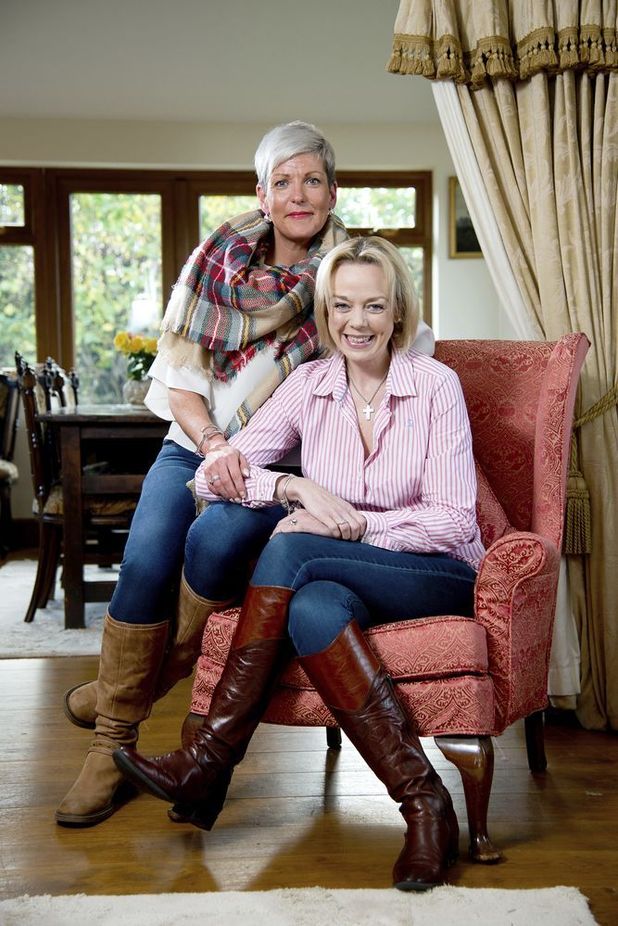 "Both overweight, my best friend Claire and I were forever trying to slim together. But after losing a few pounds, we'd always gain it all back.
In 2012, I moved from Llandrindod Wells to Caerphilly and hadn't seen Claire in quite a few months when she posted a picture on Facebook.
She was so slim! 'You look absolutely stunning!' I messaged her.
She had followed a low-calorie diet of soups and shakes, and gone from a size 26 to a size eight.
At 5ft 7in, I was 16st and a size 20. When I next saw Claire, I spent the day grilling her about her diet.
'I'll support you – you can do it,' she urged. This time, with Claire as my inspiration, I was determined to lose weight.
Whenever I wobbled, Claire was always there by my side, cheering me on. And she called all the time to ensure I was still on track and not losing heart.
After 12 weeks, I'd lost 5st and was a size 12 and it was all down to Claire.
That's when I felt a lump under my right breast. An ultrasound and biopsy diagnosed a grade-four triple negative tumour. I needed an operation and chemo straight away.
Doctors said the cancer was aggressive, and if we didn't act now I might not be alive in six months. That's when I realised – if I hadn't lost the weight, I'd never have found the lump.
I texted Claire, 'You saved my life.'
In February 2013, I had the tumour and lymph nodes removed, then chemotherapy and radiotherapy. I was lucky. It worked.
Beating cancer made me appreciate my health. I quit smoking and started a dog-walking business, so I could spend every day outdoors.
I'm now a size 10, weigh 10st 3lb, and love the new me. What's more, I know that if I hadn't found that lump, I wouldn't be here today. I owe Claire my life."
By Paisley Gilmour & Kim Willis