Last Christmas, Helen Gilchrist, 33, had a young baby, was heavily pregnant with twins and was battling cancer. This year, she has so many reasons to celebrate
"We've always dreamed of having a big family. And when I gave birth to Lily in January of 2014, I treasured every moment of being a new mum.
My partner Phil, 34, and I work in the Air Force, and, just a few months after our daughter arrived, he was posted to the Falklands. We were just getting used to being a little family, but it was our job.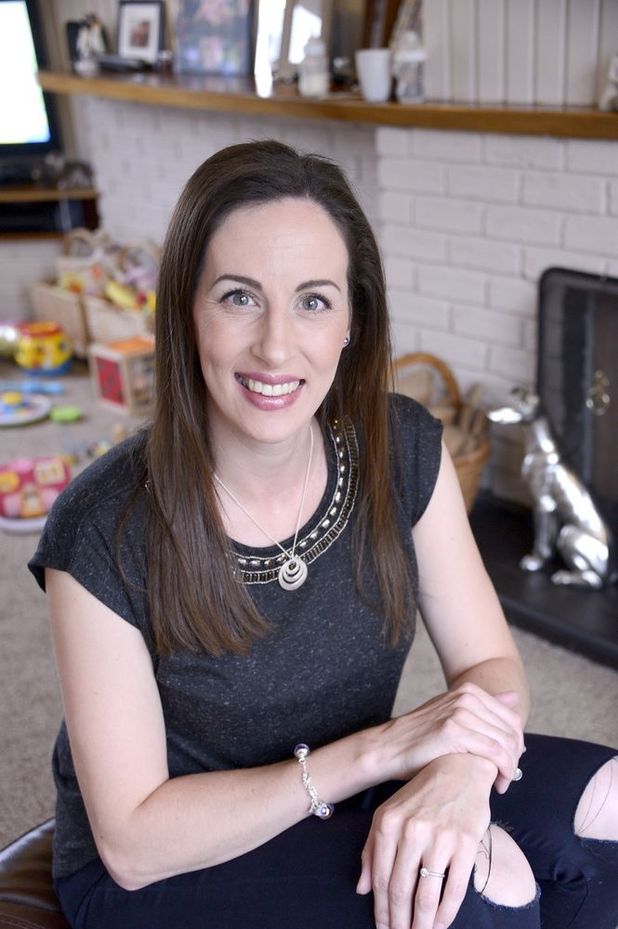 So I promised once he'd settled in, I would take Lily to see him.
But then, a few weeks before he was due to leave our home in Cambridgeshire, I found a lump in my neck.
While I was waiting for my hospital appointment, I found out I was pregnant again. We were ecstatic, but not surprised. We'd been desperately wanting a little brother or sister for Lily.
However, the 12-week scan did bring a surprise of its own. With Phil thousands of miles away, I logged into Skype.
'We're having twins!' I told him.
With one baby already and twins now on the way, I barely had time to think about the lump in my neck. I had an ultrasound scan and biopsy, and waited.
That August, Phil flew back home to be with me for the results. It looked suspicious, and the doctor said they'd have to remove the lump and the left side of my thyroid in order to investigate.
My first thought was for my unborn babies, but I was scanned to make sure it was OK to have the operation.
When the results came back as thyroid cancer, I was stunned. I needed more surgery and further treatment.
I just wanted the cancer out of me, but I couldn't bear to do anything to risk my pregnancy. Doctors advised us to hold off on treatment until the little ones were born, even though the thought of this aggressive thing inside me, untreated, was horrible.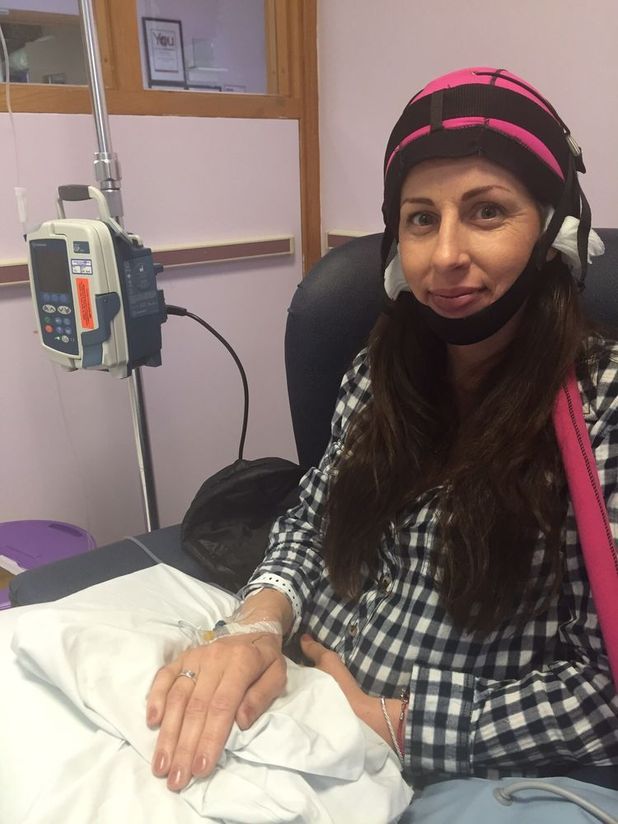 A few weeks later, however, we breathed a big sigh of relief. My consultant found there was only a small risk my cancer had spread. The surgery had been enough to catch it.
Exhausted yet overjoyed, I hurried home to Lily.
However, my contentment was short-lived. Phil left again in September, but had to return a month later. One of the twins wasn't growing.
So every week afterwards, I had to go to hospital for checks. Everything settled back down, and I felt fine physically. It was the emotional pain of thinking my babies weren't right that was unbearable.
Instead of worrying, we put our minds to celebrating Lily's first Christmas. Until we were faced with another hurdle – a lump in my left breast. After an urgent referral, I again went through the rigmarole – a biopsy and ultrasound, followed by an agonising wait for results.
Determined to give Lily the best first Christmas, I pushed it to the back of my mind. I struggled to waddle around with my huge twin bump, but I felt great.
Yet, just before Christmas, I was admitted to hospital for four days. They needed to keep an eye on the smaller twin. And then, at 33 weeks, we got the biopsy results back: it was breast cancer.
'You've got to be kidding me,' I thought.
Three weeks later, on 17 January this year, I was induced.
Robyn and Scarlett were born five minutes apart – our perfect baby girls.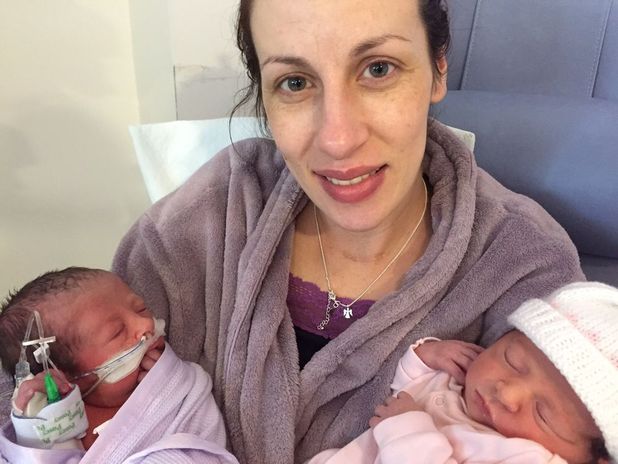 Scarlett had trouble feeding, so Robyn and I had to leave hospital without her, which broke my heart. Thankfully, she came home two days later.
I hardly had time to breathe before I was back in hospital. They removed the lump and main lymph nodes.
Afterwards, I wasn't able to do much. Luckily the girls both weighed just under 6lb, so I could still lift them for a hug.
So busy and overwhelmed, I tried not to fret about the cancer. This time, though, doctors said having chemotherapy and radiotherapy would give me a 95 per cent chance of getting the all-clear.
Before my treatment, we went to visit my family in Scotland. Phil and I had wanted to marry since Lily was born, but our minds had been on everything else. Surrounded by beautiful countryside, we booked a castle for our big day in November. 'We deserve something nice after all we've been through,' Phil said.
The next day, I started chemo. Some nights I'd get into bed and think, 'How on earth did I get through today?' But I didn't have a choice – I had to. I couldn't feel sorry for myself when I had three beautiful girls. They made me feel so lucky.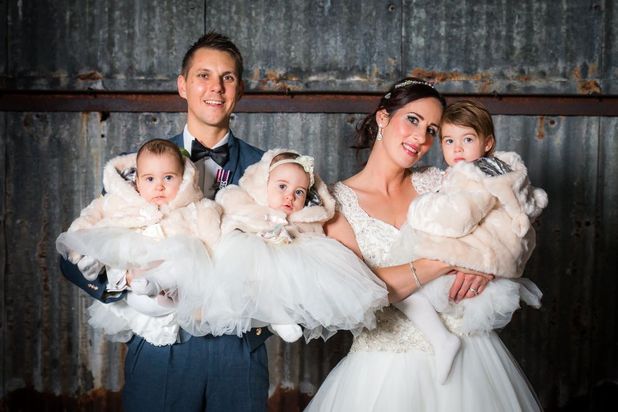 At times I'd put Lily and the twins to bed, and the thought of dying would cross my mind. But I stopped myself thinking that way; not being there to watch them grow up wasn't worth contemplating.
Their love got me through it, and in August of this year, I finished treatment. I'll be on anti-cancer drugs for five years now, but I'm recovering well.
On 14 November, Phil and I tied the knot. It was amazing after everything we've been through. Having a huge party with our family and friends was a fantastic way to mark the end of a hellish year, and the start of our new life.
The cancer and pregnancy scares now seem like a lifetime ago. Phil, the girls and I cant wait to move forward.
In fact, what we've been through has made our family feel even more precious. We're ready for our happy ever after.
By Paisley Gilmour
Helen is supporting Cancer Research UK's campaign to beat cancer sooner. Cancer is happening right now, and you can help. Visit cruk.org to find out more