When Katie Cutler, 22, raised £330,000 for fragile pensioner Alan Barnes after he was mugged, it set something very special in motion…
Life was looking pretty bleak for Katie Cutler 11 months ago. She had lost the beauty salon she'd ploughed all her savings into following a flood, and now her boiler had packed in, while the temperature outside continued to plummet.
Sitting in the freezing two-bedroom home she shares with daughter Gracie, now three, in Newcastle, the 22-year-old could have been forgiven for losing hope completely. But then she came across a story that changed her life – and continues to change the lives of countless others.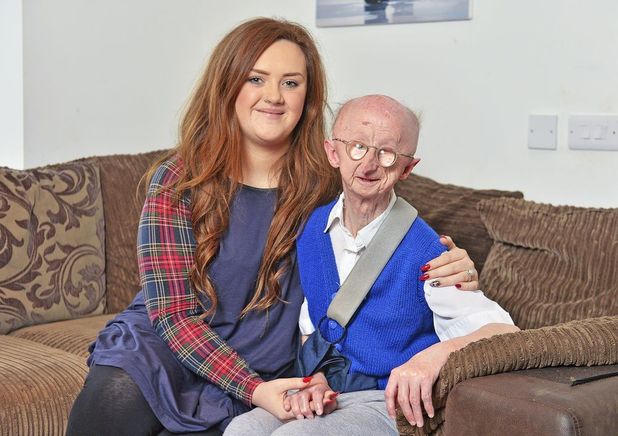 "I read a post on Facebook about Alan Barnes, a disabled 67-year-old, who had been brutally mugged outside his home in Gateshead and left with a broken collarbone," says Katie.
"Alan was born with height and growth problems after his mum suffered German measles while pregnant. He looked so small and vulnerable – I couldn't believe that anyone would attack him. It brought tears to my eyes when I read that he was too scared to go home.
"In that instant, it hit me. I could bounce back from what I was going through, but something like that could finish a person off. My heart went out to Alan. I wanted to do something practical for him."
Initially, Katie aimed to raise £500 for Alan, for home improvements to his council flat. With a large client base from her beauty salon, she felt sure she could reach her target. Sitting on her bathroom floor – the warmest place in the house, due to under- floor heating – Katie set up a Go Fund Me page and started promoting it across social media.
Nothing could have prepared her for the response it got.
"It hit the £500 target within an hour," remembers Katie. "It was amazing. The total just kept rising."
As the Alan Barnes Fund soared and soared, the campaign gained media attention. Soon, donations were rolling in from as far away as America.
"When it reached £50,000, the page came to a halt, and Go Fund Me asked for a copy of my passport to verify who I was. I'd never envisioned it going that high," says Katie. "After 21 days, Alan's family requested the fund be shut, as so much money had been raised. In total, it stood at £330,135."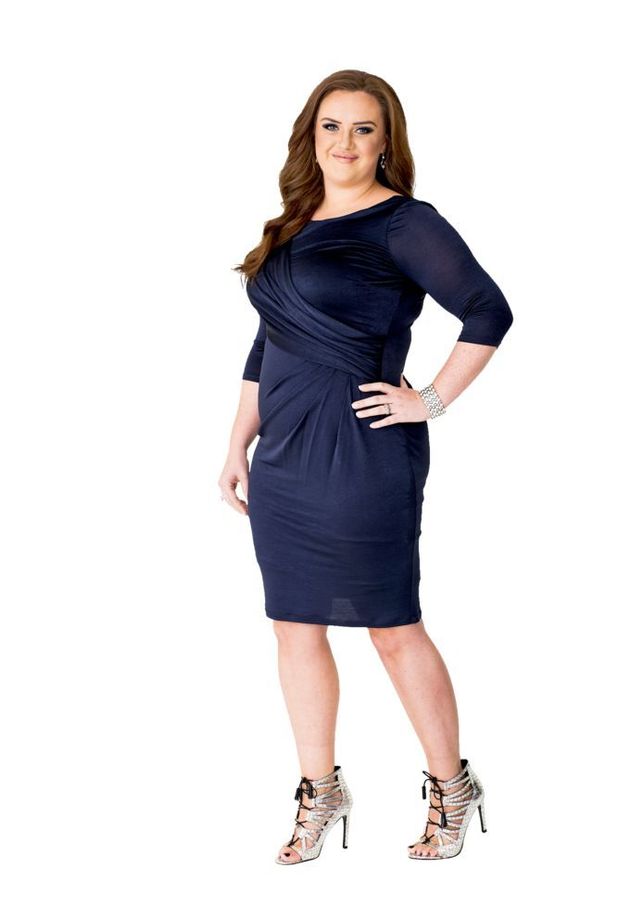 It was the largest campaign of its kind in the UK. Katie presented 4ft 6in Alan with a cheque, and he used the money to buy himself a new house.
"The first time I met Alan was at his sister's home, where he was staying after the mugging," says Katie.
"There were about 30 journalists crowded into this tiny living room. Alan looked even smaller in the flesh, his arm in a sling. I cried my eyes out."
But it wasn't only Alan who was in desperate need of Katie's help – as she quickly found out. While struggling to get her beauty business back in running order from a room in her house, she was inundated with over 50 calls a day, pleading for support.
"It was stressful," admits Katie. "I'd be with a client and the doorbell would go or clients couldn't get through because my phone was constantly busy.
"But I didn't feel I could say no. If people were asking me for help, they must've really needed it."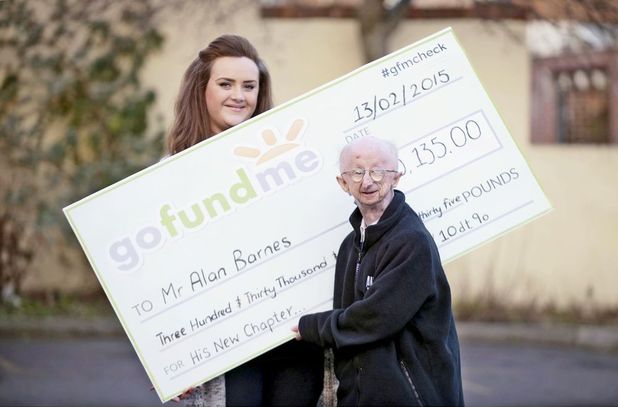 It wasn't something Katie was trained for or had any experience of. After leaving school, she'd done a beauty course, but ended up working in a call centre, where the hours were long but the money was good.
Yet, when she took maternity leave to have Gracie, two days before her 19th birthday, all of a sudden Katie barely had enough money to get by.
"When I was expecting Gracie, I couldn't even buy one baby thing – it was really tough," she remembers.
The young mum found herself in a dilemma. She wanted to build a solid future for her and her daughter, but she didn't want to work five days a week and miss out on spending time with her.
"I tried making dribble bibs to sell, but I'm not great at sewing. So I decided to use my beauty training instead. I borrowed £250 from my grandma and bought a basic set to do manicures from home."
Slowly but surely, her business took off. Katie squirrelled away what she could until she managed to open her own salon.
Losing it was a crushing blow but, after helping Alan, Katie felt driven to do more fundraising. One of the calls she received was from the family of two-year-old Kacie Martin, who has spinal muscular atrophy and can't walk.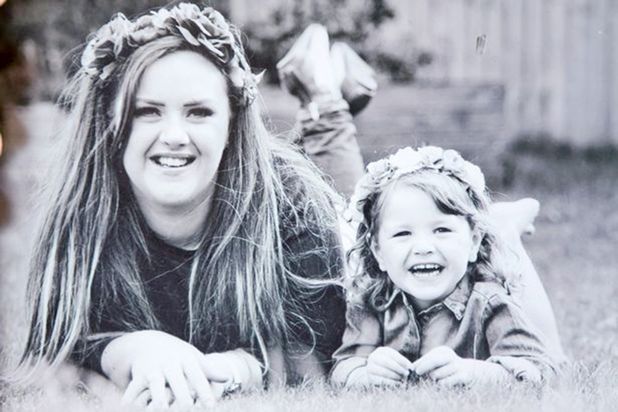 "It's such a cruel condition," says Katie. "Although Kacie is disabled, her brain works like any other child's, and she was desperate to get up and move around. Her family were trying to raise £27,000 for a special wheelchair so I set up another fundraising page. In two weeks, we had what they needed."
She also helped housebound Danielle Rowland, a mum-of-three from Barnsley, who has Ehlers-Danlos syndrome.
"Danielle needed just £900 to get a mobility scooter which would allow her to take her kids to school. It seemed like such a simple wish. I rang a local company to ask for a discount, but they immediately donated a top-of-the-range scooter, which was worth a lot more."
Amy Kemp's story also struck a chord. The 17-year-old from Kent had battled cancer for a decade, and deserved a fabulous treat.
Katie arranged a trip to London for Amy, including a limo ride, trip to The Shard, hotel stay and tickets to an Olly Murs concert – Amy's favourite. Sadly, she has since died.
"I was so upset when I heard about Amy," says Katie. "I hope the memory of her trip is of some comfort to her family.
"I love seeing the smiles on people's faces when I've managed to do something for them. I enjoy doing it. It might be something small but it makes a big impact for them."
Now, Katie juggles her beauty business with her charity work four days a week. She is also setting up the Katie Cutler Foundation, so that she can continue what she started with Alan – who, his family say, is doing well.
"We're hoping it will be cleared by the Charity Commission in the New Year. My aim is to help those who've been turned away elsewhere, the ones who fall through the cracks."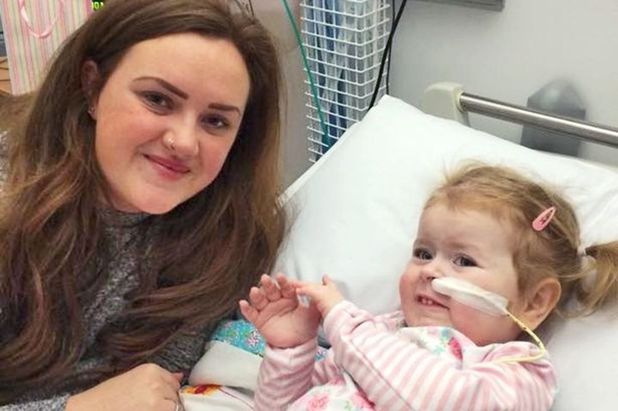 Katie's hard work certainly hasn't gone unnoticed. She's won the Young Person of the Year category in the People of the Year Awards, and was Cosmopolitan magazine's Ultimate Inspiration in their Ultimate Women Awards, presented by Busted. She was also astonished to be given a British Empire Medal in the Queen's Birthday Honours list.
Yet it's the simple things that bring her the most pleasure. "You should have seen the Cosmo goodie bag!" she says, excitedly. "Straighteners, perfume, handbag, watch, pyjamas. I told my family I'm not bothered about Christmas presents this year."
She begins to decide which things from the goodie bag she'll give away. "My brother would like this, Grandma would love that," she says thoughtfully.
"And that says it all.
"When it comes to helping others, Katie just can't help herself."
By Su KarneyFor exclusive competitions and amazing prizes visit Reveal's Facebook page NOW!