Move over Grumpy Cat, there's a new kid on the block. And she's extra special.
Venus the two-faced cat is quickly becoming more internet-famous than her feline peers.
With more than 680,000 followers on Instagram, fans can't seem to get enough of the unusual cat.
Born with half the fur on her face black, and half ginger, Venus is a chimera.
This is because she has an unusual genetic composition – not to mention one green and one blue.
Her owner Christina Thomas first fell in love with Venus when a friend of hers started posting photos of her online.
She was a stray kitten that had been found on a dairy farm in North Carolina.
Christina explains on Venus'
Facebook page
that a few days later, she was bringing the beautiful cat home with her.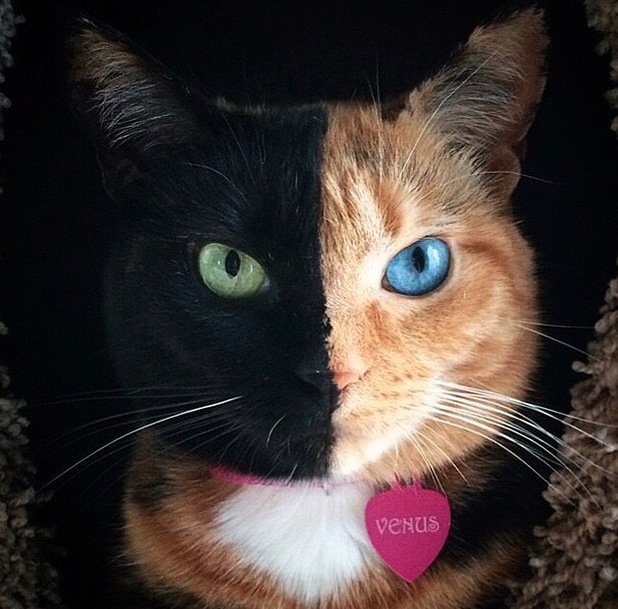 And since she started posting photos and videos of the unique animal on YouTube, Facebook and Instagram, she's gained quite a following.
With inspirational posts like this, we can understand why Venus is so loved: "No matter how different you are, love yourself and all of your perfect imperfections! We all have them.
"Be true to yourself and don't change for anyone! We're not all supposed to be the same. Our differences are what makes us unique which makes everyone one of a kind.
"Hold your head high, be the best at being yourself, give it all you got and you won't go wrong!"
For exclusive competitions and amazing prizes visit Reveal's Facebook page NOW!