Maddy Parram shed 13st through healthy eating and exercise. But the drastic weight loss left her with a stone of saggy surplus skin she is desperate to get rid of
Standing 5ft 10in tall and fitting into a svelte size 12, anyone would think Maddy Parram oozed confidence. But, underneath her clothes, she has sagging excess skin that leaves her in discomfort and despising her body.
Once 25st 7lb and wearing a size 32, the business consultant from Dorset wanted to slim down the natural way.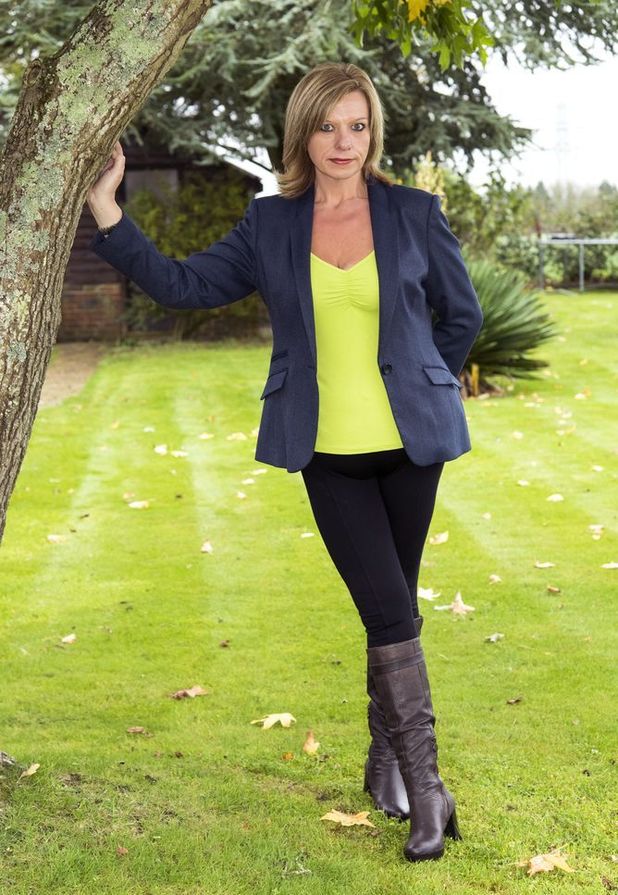 With a BMI of 52, she registered as morbidly obese and would have been eligible for gastric surgery on the NHS. But she turned it down, instead opting to shift her extra pounds the hard way.
Maddy enlisted the help of National Slimming & Cosmetic Clinics. For £20 a week, doctors at her local clinic put her on a low-calorie eating plan and an intense exercise regime.
Within just 18 months, she dropped an incredible 13st. But, although barely noticeable when fully clothed, she was left with unsightly, saggy skin.
Disgusted by the effects of her weight loss, the 42-year-old now dislikes looking in the mirror when she undresses. And she prefers to get undressed with the lights off, so her husband David, 48, can't see the huge folds of skin hanging down from her tummy, back, arms and legs.
"Every single day, I struggle with the impact of my massive folds of skin," she says. "They clap against my legs as I move. It's physically uncomfortable every time I walk or climb the stairs, as it puts a strain on my back and tummy.
"I have to put on control wear, but that leaves me in discomfort, too.
"As I exercise so much now, I have to shower twice a day to make sure no nasty bacteria forms in between the layers of skin," continues Maddy. "If I don't, it could make me seriously ill.
"When I'm at the gym, I have to wear a tight bodice, otherwise my tummy flesh hangs down and gets in the way.
"It's crazy, but in many ways I was more confident when I was overweight."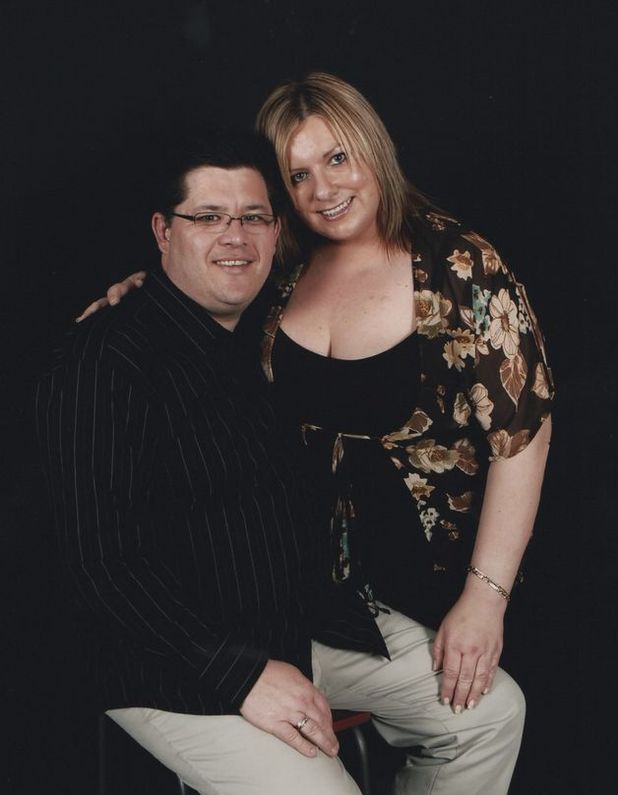 Mum to two sons – Ollie, seven, and JJ, four – Maddy sought the help of her GP last autumn after losing the weight.
Her excess skin was stopping her from doing certain activities as strangers could hear the folds clapping together beneath her clothes. Unfortunately, despite being referred four times for corrective surgery – which included a full body lift and skin removal, she was turned down each time, as she didn't fit the NHS criteria.
"It's not as though I want to look like a supermodel," Maddy says. "This isn't cosmetic, it's corrective. My extra skin weighs a stone and makes up 10 per cent of my entire body weight.
"I don't just want it gone for me, it's also for my family. I do as much as I can with the boys but, if we're running around with a football, I can only join in for so long before it gets uncomfortable.
"My confidence is at an all-time low. I hide my body away, because I'd hate anyone to see my extra skin."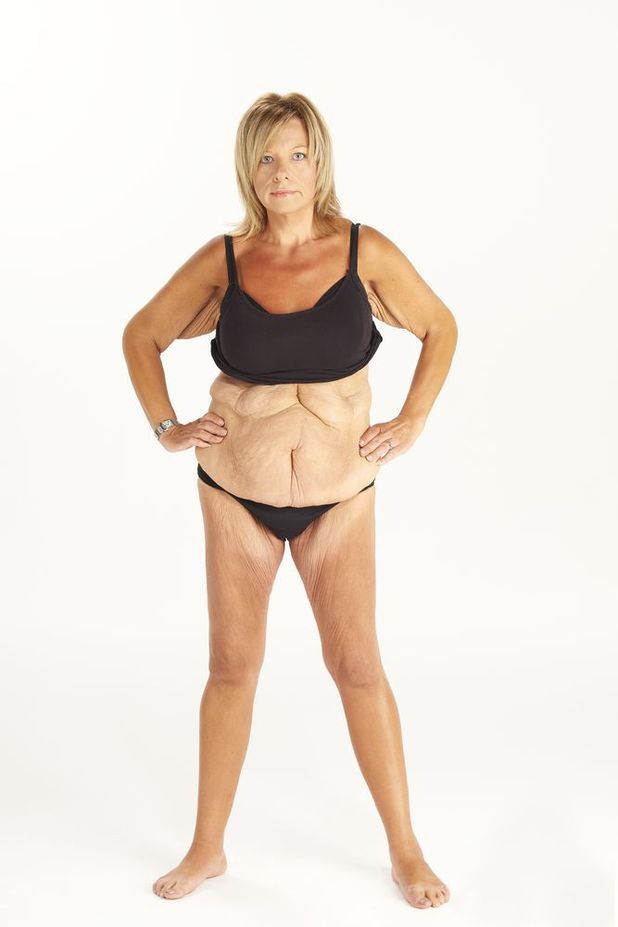 As well as causing her physical side effects, the excess skin has affected Maddy's mental health, too. Since her weight loss, she has battled extreme anxiety issues over her body, so much so that she's received counselling.
"I'm in no doubt it's caused a degree of body dysmorphia – I'm overly paranoid about my saggy skin and cover up religiously in all weathers now," she says.
"I avoid wearing anything that shows off my arms, and always cover up with a linen shirt – even in the height of summer.
"I feel so unattractive sometimes. My husband, David, assures me that he loves me unconditionally, but he doesn't see what I see."
To get her body back in shape at a private clinic, Maddy predicts it would cost around £20,000. She would need a full body lift, breast reduction and rebuild, tummy tuck and upper arm tuck.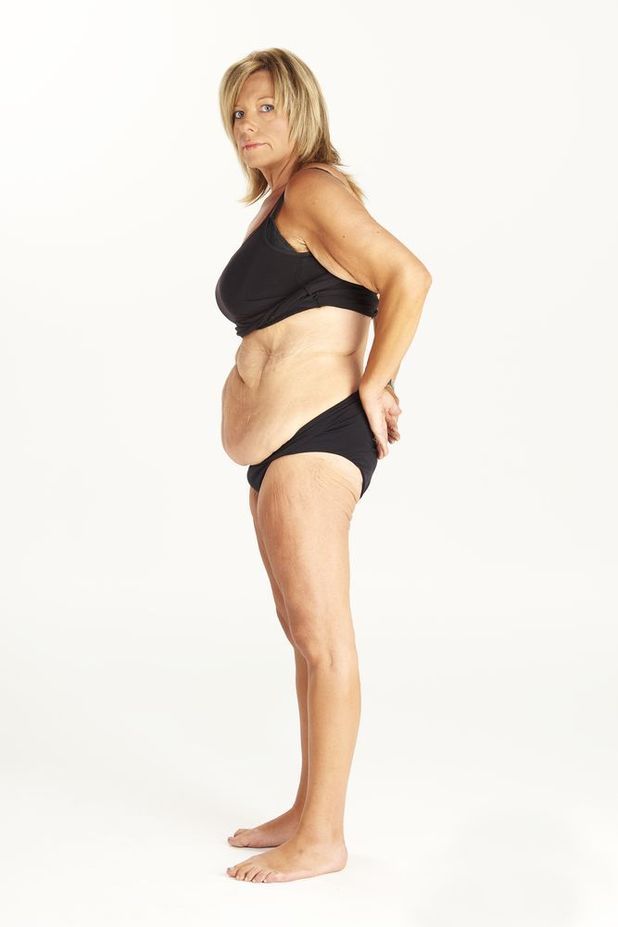 "I feel as if I'm being penalised for having lost weight through my own hard work," she says. "I wanted to do it naturally and get in shape in a healthy way. I've turned my life around to eat well and take regular exercise.
"I could never afford the surgery myself, so I've been left at my wits' end, stuck in a body I hate.
"My weight loss has left me feeling down. It's just not how I expected it to be," adds Maddy.
"You assume everything will fall into place, but for me, it's just presented a new set of issues.
"You lose the weight and imagine you'll have the perfect figure, and to many people who look at me, that's how it seems. But underneath, it's a very different story.
"I wouldn't change any of my achievements over the past few years. Sadly, though, it just feels like I've still got so far to go.
"I do know I'm a winner," concludes Maddy, "but the prize is very different to what I expected."
By Paisley Gilmour