Lisa Reid's fiancé vanished just before their wedding. But when police found him safe and well, she was left reeling from the news he never wanted to see her again
With a wedding dress decorated with Swarovski crystals, a £16,000 diamond ring and a ceremony in Mexico, Lisa Reid's wedding was going to be perfect.
But instead of enjoying her first day of wedded bliss in July of this year, the 30-year-old spent what should have been her big day desperately searching for answers – and the fiancé who vanished into thin air.
"From the moment I met James Ritchie in 2011, he was the perfect gent," Lisa, from Colchester, Essex, says.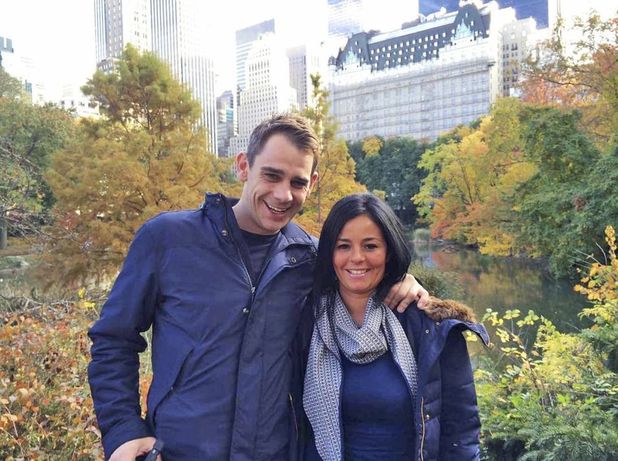 "For our second date, he treated us to a stay in a five-star hotel in Scotland and then whisked me away to Paris.
"But it wasn't his money that impressed me, it was his old-fashioned manners."
As a project manager, James earned a huge wage and showered Lisa with flowers every week. "My friends called him "Prince Charming" because he was so romantic."
After two years, Lisa and her children from a previous relationship – Chloe, 13, and Craig, 12 – moved from Glasgow to live with James in Essex. In 2014, while in Jamaica, James popped the question. "He brought out a dazzling engagement ring and wrote 'Lisa loves James' in the sand. It was like a fairy tale."
The happy couple set the date for 1 July 2015, and, back in the UK, they chose a plush resort in Mexico to tie the knot, while Lisa picked out a £3,000 crystal-encrusted sweetheart wedding dress. Then, just months before the wedding, Lisa – who is training to be a nurse – got a call from the police.
"James had been arrested. He'd crashed his car and failed the breathalyser," she says. "And his insurance had run out. He'd been charged and bailed.
"I was shocked, but he explained he was stressed at work and was drinking to relax."
In February this year, James went to court and was found guilty of four offences, including driving while under the influence of alcohol and using a motor vehicle without insurance. He was fined £1,785 and ordered to wear an electronic monitoring device.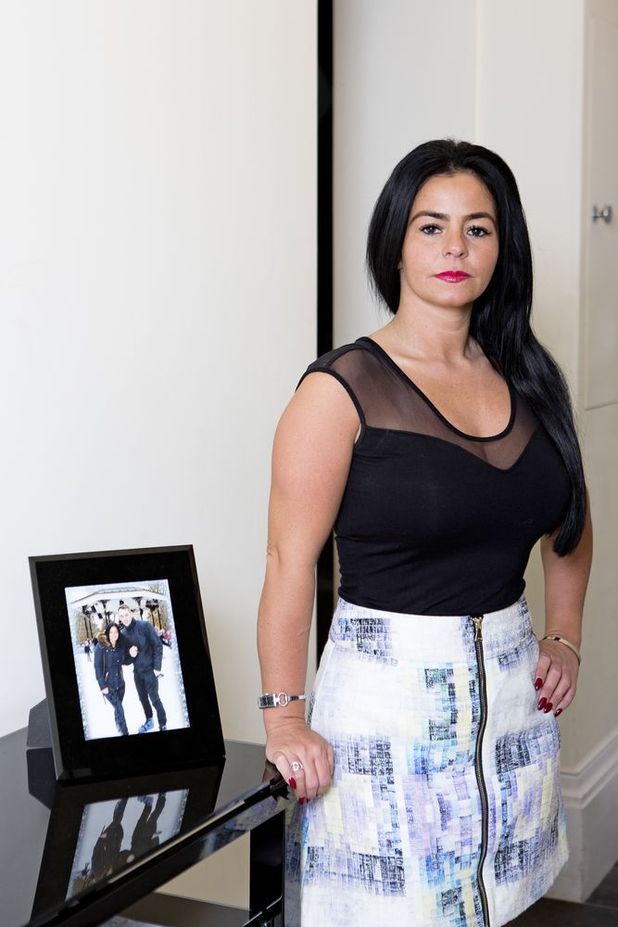 "I was upset, but everyone makes mistakes," says Lisa. "So we both tried to focus on the wedding instead." But then things got a whole lot worse.
A month later in March, James kissed Lisa goodbye and left for work, just like any other day. "I felt poorly and texted James. He suggested a takeaway and cuddle on the sofa when he got home. That was just like him.
"That evening, I missed a call from James while helping Chloe with her homework, and when I rang back, there was no answer. Then he didn't come home. I phoned his friends and family, but they hadn't seen him. Desperately worried, I called the police the next morning. They told me to wait to see if he got in touch."
However, three agonising days later, there was still no sign of her fiancé.
"He was officially classed as a missing person, and a search operation was launched. I watched in horror as my life became more like something from a film.
"I thought he was dead, or hurt. I worried he was in a hospital with no identification, and had forgotten who he was.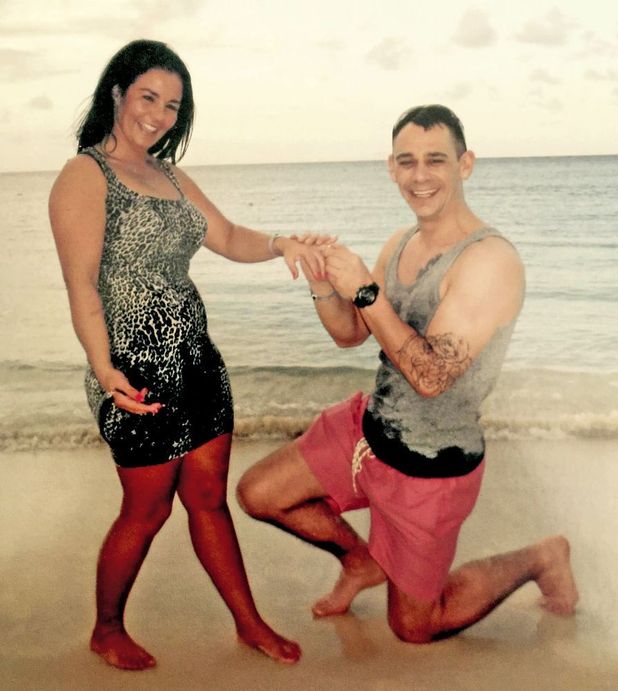 "As the days passed, I was sure I was going to receive bad news. But when the phone call from the police eventually came, I couldn't have guessed what they would say." Five days after he vanished, police found James at an address in London. He was fine, but staggeringly, he wanted nothing more to do with Lisa.
"I was so relieved he was OK, but it made no sense. James loved me. Of course he wanted to speak to me. But all the officer would say is that he wasn't coming home.
"I'd imagined so many frightening scenarios over those sleepless nights, but I didn't for one second think that he was trying to get away from me."
In fact, the truth was far worse than anything Lisa envisaged. Since that day, Lisa has been unable to contact James, and he has not contacted her. She was forced to tell friends and family it was over, and cancel her wedding – which was just three months away.
"I felt like I was in mourning. How could he do this to me? For months I couldn't sleep or eat, and cried constantly."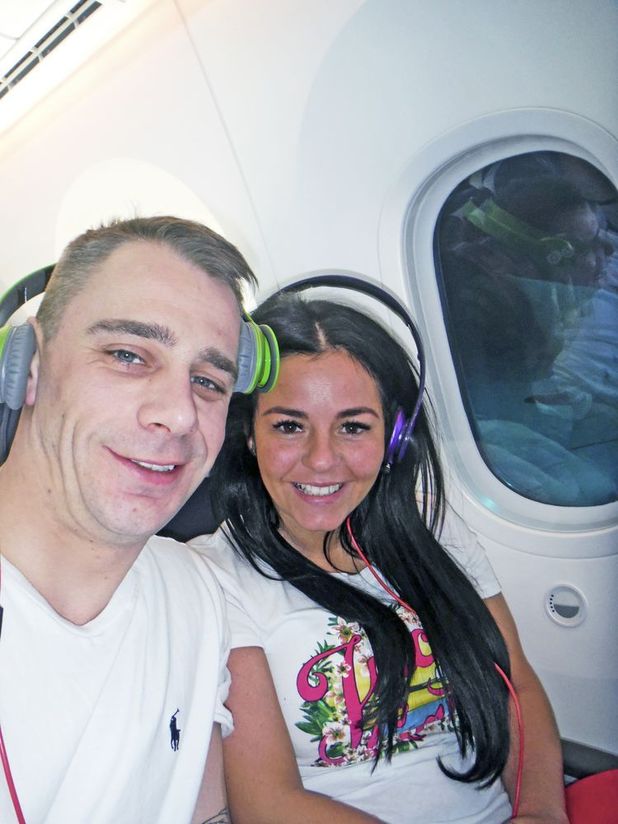 A warrant was issued for James' arrest in April, for breach of court order.
Unfortunately, Lisa still hasn't got any answers from James, and has spent every day since his disappearance anxiously trying to make sense of why he walked out on their perfect life.
But Lisa isn't the only victim of this new phenomenon known as "ghosting". The term was coined in America, and refers to when someone ends a relationship simply by disappearing.
"Now, nine months on, I just feel anger. I haven't dated anyone since and I'll never trust anyone again," she says.
"All of James' belongings are still here, in the house we shared – his clothes, his paperwork, his passport.
"Part of me thinks I'm going to wake up from this nightmare, and every day I wonder if he'll walk through the door.
"Although I don't want to be with him any more, I still need closure. It's cowardly and selfish to promise someone forever and just walk away.
"Now, I would just like to have the opportunity to ask James, 'Why did you leave? Was it something I did? Didn't you really love me?'
"Surely answers are the least I deserve."
By Isabelle Loynes and Paisley GilmourFor exclusive competitions and amazing prizes visit Reveal's Facebook page NOW!