What does Santa do once Christmas is finished?
Well, according to a survey of children, he spends his days eating fish and chips, singing, colouring, shopping and having cosy nights by the fire with Mrs Claus or Sunday dinners with the Tooth Fairy.
Bless!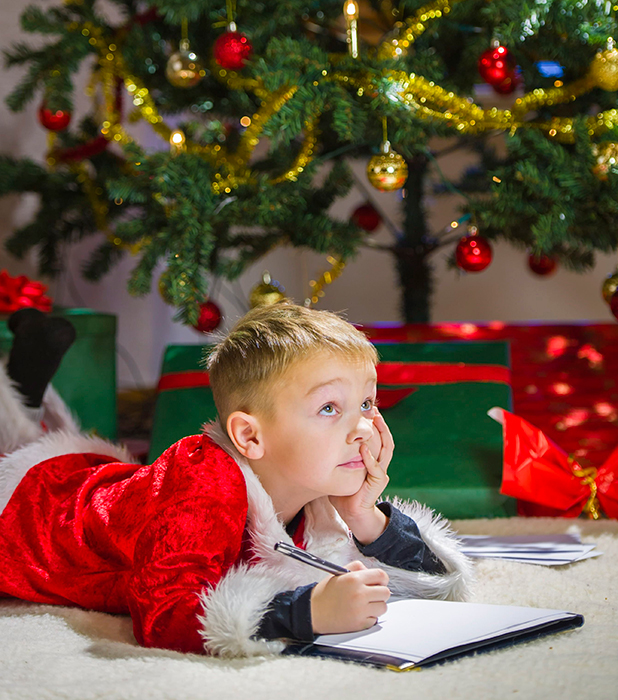 The poll was carried out by Photobox who asked 500 children aged five to eight to explain how Santa spent the year between Christmases. And the results were magical!
When asked what Santa does after delivering all the presents, a massive 69 per cent reckoned he lit a log fire and cuddled up for a well-deserved sleep with his teddy bear in hand. By February, 72 per cent thought he'd be writing a Valentine's Day card for Mrs Claus.
Also on Santa's agenda is singing (42 per cent), colouring (27 per cent), baking (25 per cent), shopping (20 per cent), skateboarding (12 per cent) and bungee jumping (6 per cent).
The children thought Santa's favourite dish was ice cream (36 per cent) or fish and chips (21 per cent) but he doesn't really like broccoli (only 3 per cent said Santa would eat his greens.) 26 per cent also said Santa surely enjoyed a cool beer every so often.
Other cute survey results revealed 16 per cent of children felt Santa would dress as a pumpkin for Halloween and really enjoy all the fireworks and sparklers. And 8 per cent thought Santa could be a good postman if he ever wants to retire.
Aren't children just brilliant!
For exclusive competitions and amazing prizes visit Reveal's Facebook page NOW!