A formerly obese Bullmastiff who used to enjoy wolfing down Sunday roasts and cornflakes for breakfast has been crowned the country's pet slimmer of the year.
Kayla, from Glasgow, ditched her huge dinners after her owners realised she weighed as much as an adult human.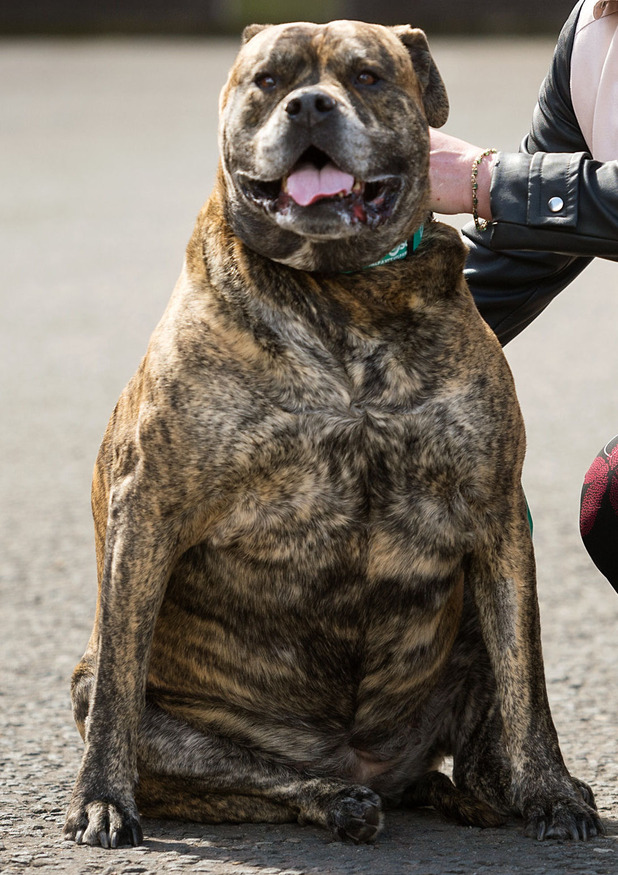 At 9st 4lb, she was dangerously close to being at risk from serious health problems.
Incredibly, she lost nearly 30 per cent of her body weight, an amazing 2st 9lb, after joining PDSA's Pet Fit Club.
The seven-year-old's owner Agnes Higgins admits to being at fault for Kayla's bulging waistline. She used to cook enough for two portions at every meal, always giving one to her pet.
Kayla's favourite was pizza, but the extra treats and leftovers all had to stop when she was put on a strict diet regime.
While she used to get breathless on short walks and rare exercised, the new slim Kayla is bursting with energy and loves playing football with balloons in the garden.
After just six months of the exercise and diet competition, she was barely recognisable.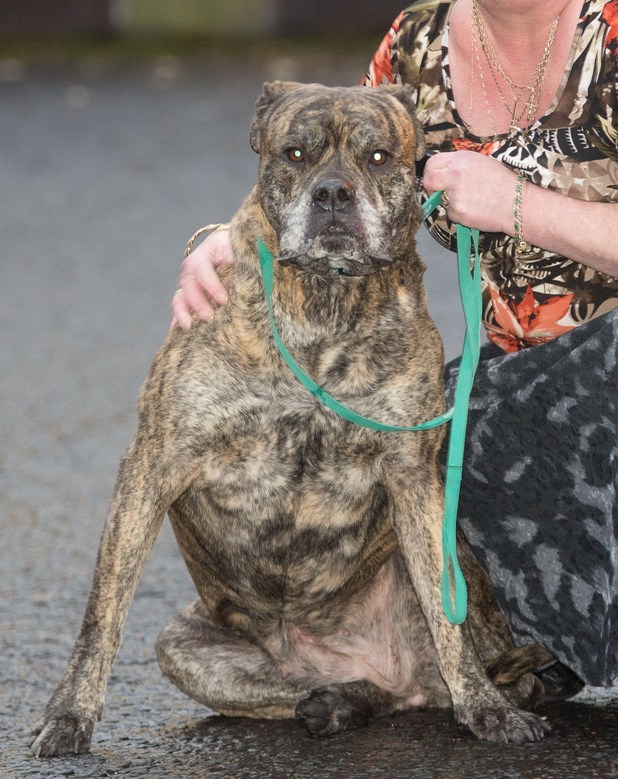 Agnes said: "I'm thrilled Kayla has won Pet Fit Club, but for me the real achievement is her weight loss. It's the best thing I've ever done. I didn't realise before that I was slowly killing her with huge portions and unhealthy treats. Hopefully she will live a longer and happier life as a result of the changes that we've made."
PDSA Vet Vicki Larkham-Jones, a competition judge, added: "Kayla's transformation on Pet Fit Club is amazing. Her success proves that it's never too late to make positive changes to improve our pet's health and wellbeing."
For exclusive competitions and amazing prizes visit Reveal's Facebook page NOW!