Five-year-old Annabel has broken more than 70 bones, but that doesn't stop her running circles around mum Terri Doran, 29, and teaching her the meaning of joy
"When you want to protect someone, you wrap them up in cotton wool, or so the saying goes.
For my daughter, a cotton-wool cocoon might prevent a few broken bones, but as much as I want to take away the constant pain Annabel is in, she won't be held back.
Now five, Annabel has broken over 70 bones, but you won't find her complaining.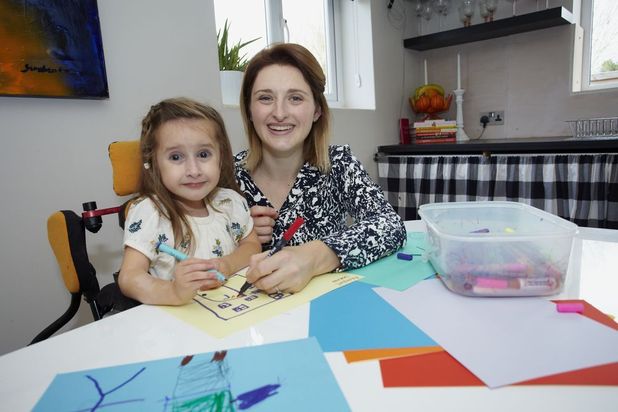 Instead, she'll be at the bottom of the garden at our home in Essex, her hands muddy, discovering worms and bugs.
Annabel is held together by rods of titanium. She's had 16 major operations and has spent as much time in hospital as she has at home.
My fears for her fragility began before she was even born. My husband Chris, 33, and I were so excited when I fell pregnant in March 2009.
At my 22-week scan, the sonographer noticed the baby had bowed thigh bones and bilateral talipes, known as club foot.
We were sent to King's College Hospital in London for more scans, but they told us our baby was just a little small.
Then, a month before the due date, a different doctor spotted something on the scan and uttered two words I'd never heard before, osteogenesis imperfecta. It was a congenital bone disorder characterised by brittle, weak bones.
'A normal birth might crush her skull,' the doctor warned.
Heavily pregnant, and already worrying, I took their advice. All we could do was hope for the best.
I was booked in for a C-section and on 3 December 2009, Annabel was born.
Weighing 6lb 9oz, she was engulfed by the onesie we'd got her, but we were just relieved the birth seemed to have gone well.
She wasn't distressed and we handled her as you would any baby – picking her up to wind her, passing her around our family. Now, looking back on the photos, we dread to think what pain she must have been in.
She was just two days old the first time we were aware that we'd hurt her.
Chris was changing her nappy when we heard a crack and Annabel started crying. Her distress didn't last long, but we noticed she'd stopped moving her arm.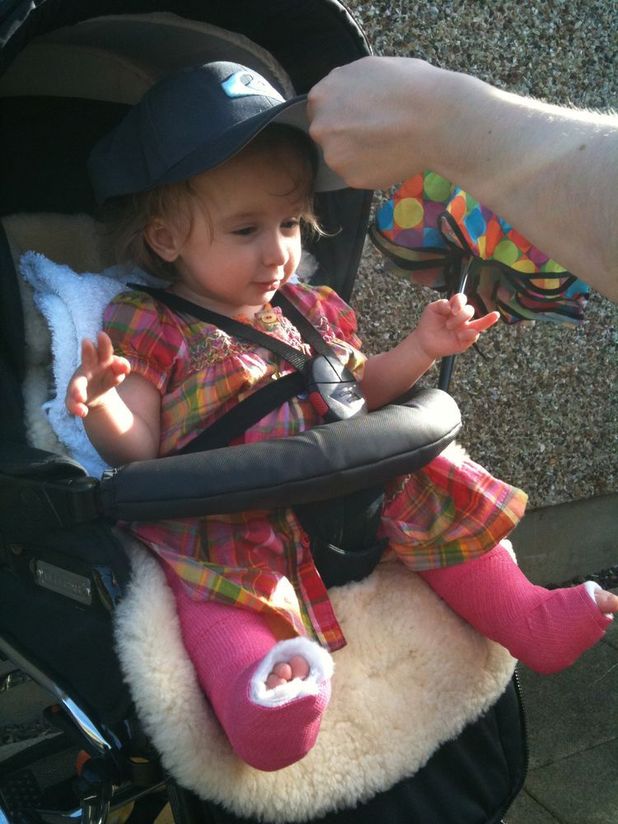 The next day an orthopaedic surgeon said she'd broken the humerus bone, which runs from the shoulder to the elbow.
That's how easy it is for Annabel to break her bones.
A skeletal survey two days later confirmed that she'd also broken ribs during the birth. It was definite she had osteogenesis imperfecta.
It's also known as brittle bone disease, but that doesn't begin to cover it. It meant that she'd have a collagen deficiency, leaving her prone to fractures and breaks. It would also affect her muscles, ligaments, skin and bones.
Friends and family didn't want to hold her, they were just too scared. It never got any easier watching our baby, so determined to stand on her own two feet, even when it was followed by the tortuous cracking sound of another broken bone.
For most of us, the thigh bone is the strongest in our body. Annabel broke her thigh bones eight times before a rod was inserted into each leg to support them and prevent future breaks.
She learned to walk in her own, unsteady way. The pressure her little body put on her knees and ankles often led to an injury, but she persevered.
We soon learned that feeling guilty was futile, too. For example, it wasn't that we lifted her badly, we were as gentle as could be. It was just her condition.
Instead, we focused on remaining calm no matter how upsetting the situation, because we wanted Annabel to learn not to panic as she got older.
Three years ago, our second daughter Eleanor came along. You'd think it would be hard for Annabel to watch her little sister grow up. But not our little girl…
Eleanor's already bigger than Annabel, and has had no trouble hitting all her physical milestones.
The first time Annabel tried to walk, she broke her thigh bone. But when Eleanor took her first steps, Annabel just cheered, 'Look at Eleanor go!'
Although Eleanor is still too young to understand her big sister's condition, she put it best when she said, 'Annabel breaks.'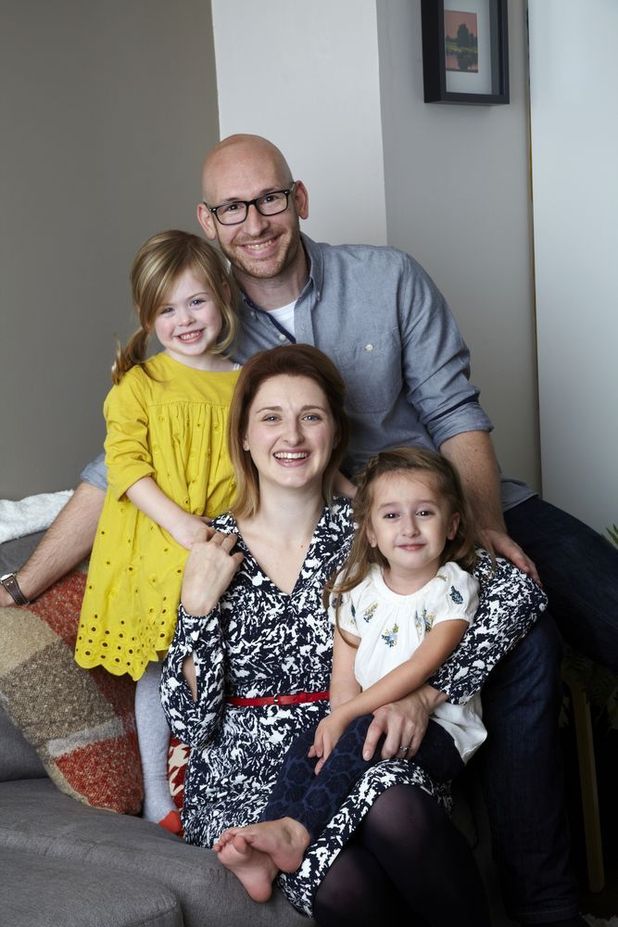 In those two little words, Eleanor summed up Annabel's complicated medical prognosis.
Last year, Annabel had magnetic rods inserted into her spine. To recover, she had to lie flat for five months. Although she missed her friends and was desperate to play outside with them, she put on a brave face.
One of the most humbling things we've learned is there are many kind people in the world. A local woman runs a charity called Wipe Away Those Tears, which donates medical equipment to children in need.
The charity gave Annabel the smallest motorised wheelchair available. With new-found confidence and independence, she started school last September, and the wheelchair meant a lowered risk of breaks.
Now five, Annabel makes the best of the good times and isn't disappointed when another bone snaps. And if she can manage to deal this cruel, debilitating condition, then so can we.
Whenever our daughter meets someone new, she casually says, 'I've got fragile bones. You have to be careful with me.'
There's no cure – only resilience. And Annabel is very tough.
We're not sure what the future holds, we just know that the fractures should slow down as she gets older. And with her determination, we know she'll live a long, independent and full life.
No matter how many bones she breaks, she'll always be out, hunting for bugs with her little sister and discovering the world around her."
By Kim Willis
To donate to Wipe Away Those Tears, click
here
.