Shopping online may be hassle free, but beware of counterfeit products ruining your festive fun…
With shoppers spending more than £17 billion online last Christmas, it's no surprise that this year, we're expected to splurge even more.
But the products you see online might not be all that they seem.
Shockingly, in May, police said more than 5,000 websites selling counterfeit "luxury" goods had been shut down over an 18-month period.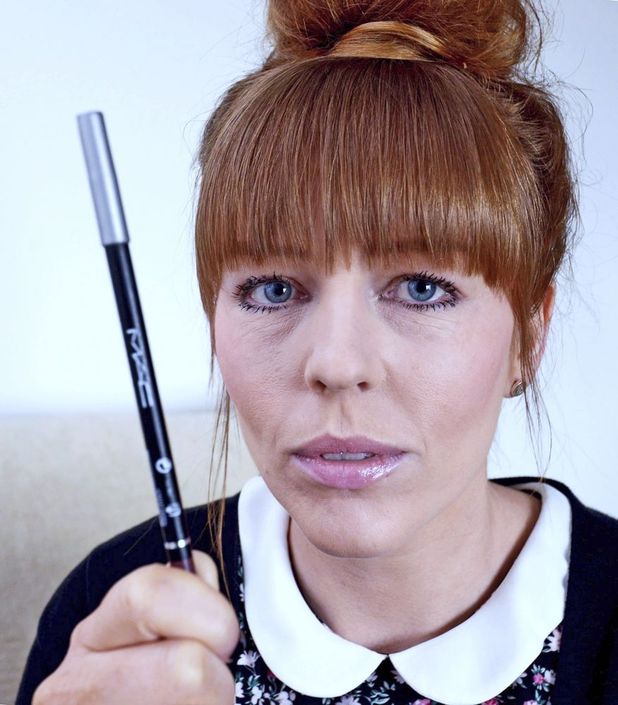 This makes it more important than ever for shoppers to know exactly what they're filling their loved ones' stockings with.
For Louise Emery, 29, from Newcastle, what seemed like an internet bargain landed her in hospital.
When Louise's partner Kathryn gifted her a MAC make-up set worth £150 last Christmas, she was thrilled. Kathryn had bought the gift box from a colleague, who'd ordered the bargain online for just £40. But soon after applying the cosmetics, Louise knew something wasn't right.
"I put the foundation, mascara and eyeliner on, and by the next morning, my face had swollen to twice its normal size," says health and social worker Louise.
"My eyes were stuck together and my cheeks were burning. It was awful."
Terrified, she went to a pharmacy, where she was told to seek medical help.
"After taking anti-histamines, the swelling still wasn't going down, so I was admitted to hospital," she says.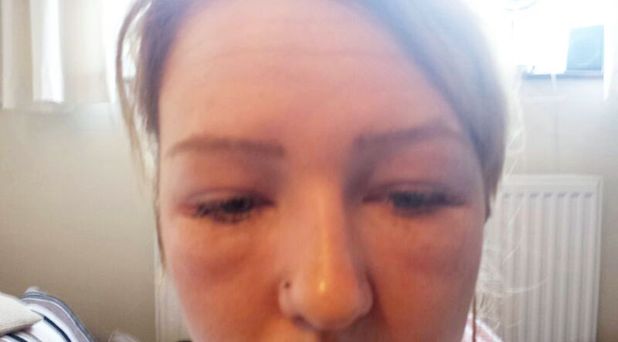 Once there, doctors ran tests on her and the make-up. Results revealed the cosmetics contained deadly chemicals including a poison, arsenic, as well as copper and lead.
Louise took the eyeliner to a MAC store, where staff confirmed it was fake.
"I use MAC all the time. The items looked exactly like the ones I'd had before. I was shocked that they were fake," adds Louise.
Almost a year on, and she is still feeling the effects, "Without foundation, my skin looks red and raw. I can't believe that just a few hours of wearing the counterfeit make-up caused such a reaction.
"I don't know if my skin will ever go back to normal. The criminals that sell fake goods don't care about people's health.
"I've recovered, but others might not."
By Paisley Gilmour
Online shopping – how can you protect yourself from fake goods?
Selling fake products online is fraud and is illegal. But in recent years, there's been a huge rise in the number of criminal gangs recreating unsafe copies of branded products. Some bogus cosmetics contain up to 19 times the legal levels of lead.
It is so dangerous, that police have issued a national alert. To make sure you don't fall foul when shopping online, Kate Hobson from Citizens Advice has these tips:
Firstly, make sure the company lists its contact details – if it doesn't, it may not be genuine.
If you're buying a known brand, their official website often lists authorised stockists. If the store you're buying from isn't listed, be on your guard.
If you have doubts about the site, do some research and see if anyone has complained about it.
Look for the 'padlock' or 'https' (rather than just http) signs on the website before you enter any passwords or card details.
Keep a copy of your order and save the website.
If you suspect a product is fake, complain to the company and ask for your money back. You shouldn't pay for it to be returned and remember that the seller has a legal responsibility to sell safe goods.
Report a company to Trading Standards via Citizens Advice (they can advise you) on 03454 04 05 06 and to Action Fraud at actionfraud.police.uk
For exclusive competitions and amazing prizes visit Reveal's Facebook page NOW!