Move over ice cream, it's time for hot chocolate!
With the weather turning decidedly dreary and cold, the folks over at Cadbury Hot Chocolate have launched the first ever Mr Sippy hot chocolate van.
See what they did there?!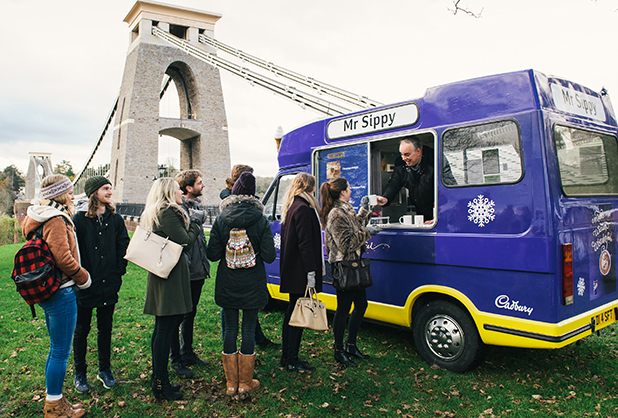 Instead of picking up your 99p and flake, you can pick up a cup of hot chocolate instead. Perfect for keeping your hands warm in these freezing old temperatures! (You can still get a flake on top, FYI. As well as whipped cream or cinnamon sticks. YUM!)
The idea for the van game after a survey showed 52 per cent of Brits wondered where ice cream men went in the summer.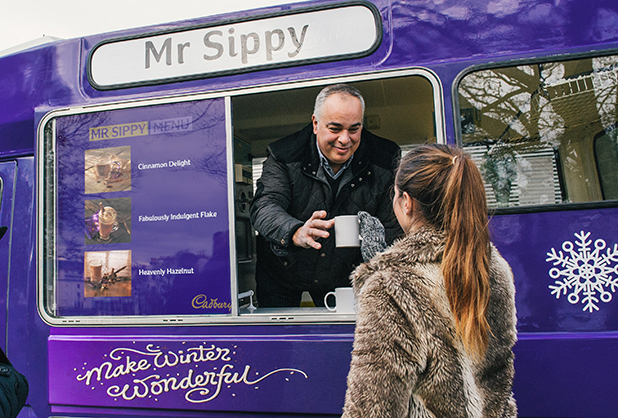 Dominic Abruzzo, the Mr Sippy van man, said: "I always wish away the winter months, waiting for that first summer day. This year I had the chance to bring as much joy to people in winter which was brilliant. As soon as I got the call from Cadbury I dusted off my slippers, put down the paper and fired up the van!"
We'll be getting in line!
For exclusive competitions and amazing prizes visit Reveal's Facebook page NOW!