Carly Ashton wanted to pass her love for style on to her daughter, Avaya. Now, with over 87,000 fans and a £10,000 wardrobe, the toddler is an online star
Monochrome kimonos, fur capes, Dr Martens boots – Avaya Hugo rocks them all.
With more than 87,000 Instagram followers liking the fashionista's outfit snaps, you'd think she was the latest "It Girl".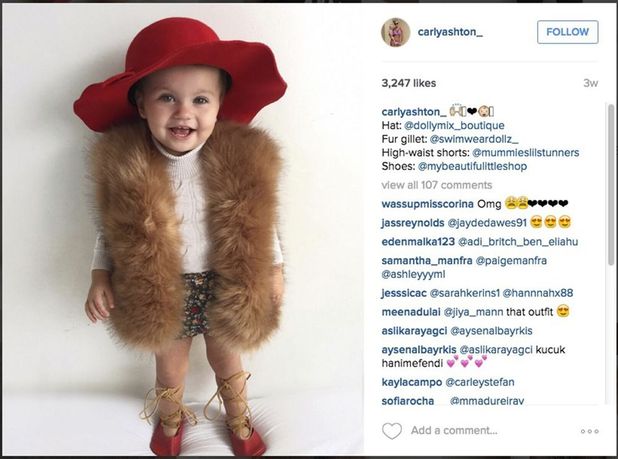 But the social media sensation is just 18 months old. And, underneath each designer ensemble, she's sporting a pair of Pampers.
In the last 15 months, proud mum Carly Ashton has posted thousands of photos of her daughter on Instagram, and the 22-year-old's hard work has paid off.
Avaya has represented 35 baby brands and even modelled for Kardashian Kids – an extension of Kim, Khloé and Kourtney Kardashian's adult clothing range.
Now, the mini model has got more than 500 designer outfits, given to her for free by baby brands.
"Avaya has more outfits in her wardrobe at 18 months than most women collect in a lifetime!" says Carly, from Manchester. "She's a naturally happy child and just loves being in front of the camera. Dressing up and posing is a fun way for us to spend time together."
Avaya was just three months old when Carly first started uploading cute snaps of her to her own Instagram page, which then had just 150 followers.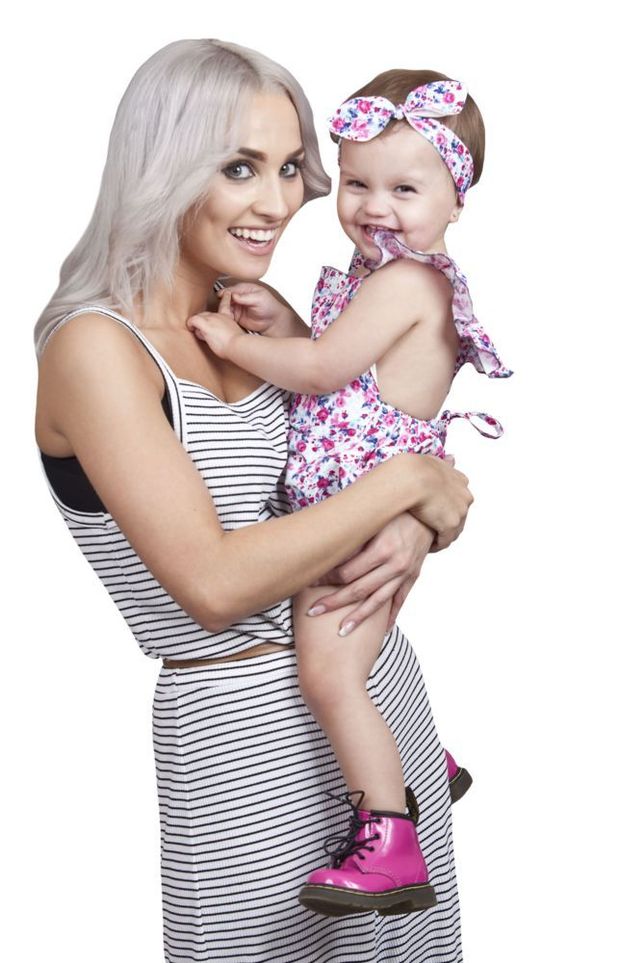 "At first it was just a way to document Avaya's early years so I would be able to show her when she's older," she says. "I've always loved fashion, so it seemed only natural to channel that passion into styling my daughter."
But within a month she'd amassed 1,000 followers. "Like any mum, I thought my baby was gorgeous, but I was flattered that everyone else agreed with me," Carly says. "I looked up other 'InstaBabies' for tips on maximising exposure. Many represented baby boutique brands and I knew Avaya would be perfect.
"Luckily, my partner Daniel was really supportive. He can see that what I'm doing isn't harmful or sinister. It's about celebrating our gorgeous daughter."
In June 2014, Carly entered Avaya into a competition to represent boutique brand Lola's Wardrobe, by uploading a photo of her with the hashtag #brandrep.
The 18-month-old, with her twinkling eyes and gorgeous smile, took first place.
As a representative, Avaya was sent cute clothes from the brand every week. Carly dressed her in the label's new looks, and stood her in front of a white wall in her bedroom for a photoshoot on her iPhone.
"People assume I spend ages trying to get Avaya to pose," she says. "But I just sang a silly song and she'd start laughing.
"She'd go back to playing and I'd edit the pic on my phone and upload it using a hashtag with the brand's name.
"Avaya started saying "cheese" every time I took the camera out – she'd even grab my phone to try and take selfies!"

By December 2014, after representing the brand for six months, Avaya had accumulated 10,000 followers. With her ever-growing Instafame, came attention from brand managers for baby boutiques across the pond.
In February the toddler was featured on Fashion Kids – an Instagram account with three million followers, which celebrates impeccably dressed children. After her dashing debut on the page, Avaya's followers leapt to 50,000.
In July she was sent a sample from the Kardashian Kids line of clothing. "I felt like it put Avaya on the map for InstaBabies," Carly says. "Soon, we had 60,000 followers, and every photo was getting a thousand comments. It's mad!"
Super-fan pages dedicated to the adorable youngster are now popping up. Most followers praise Avaya and her styling, but others aren't so considerate.
Worryingly, Carly says hundreds of "role-play" pages that repost Avaya's photos and claim she is their daughter have been set up.
"It can be scary. Daniel and I have reported over 100 role-play mum pages to Instagram to shut them down," she says.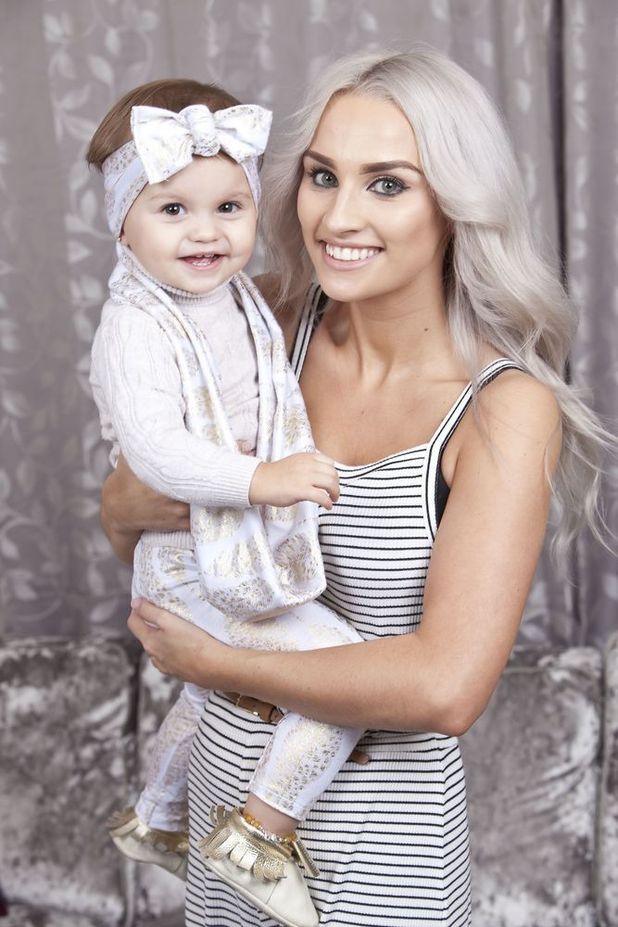 Trolls also criticise Carly's decision to post pictures of her daughter. "Some people say I'm a bad mum, pushy parent or fame-hungry," she says. "I ignore the abuse. I'm doing this because Avaya loves it – it's obvious from her face."
While the tiny tot has not yet made money from her foray into the fashion world, Carly estimates Avaya's wardrobe is worth around £10,000.
"I haven't needed to buy Avaya an outfit since she was four months old. Her wardrobe is better than mine!" she says.
Carly keeps the freebies for her other daughter, Aliza, who was born in July. And it's not just Avaya's wardrobe Aliza will be copying – the mum wants her youngest to be an InstaBaby as well. The sisters are often pictured on Instagram in matching designer outfits.
Next, Carly plans to approach modelling agencies for under-fives, in the hope of making her daughters famous offline, too.
"Daniel is so proud. He says the girls ought to be paid, because he sees how much time and effort I put into promoting them. Making them Instafamous has become a full-time job!"
By Amy SharpeFor exclusive competitions and amazing prizes visit Reveal's Facebook page NOW!