Over 97 per cent of Giorgia Lanuzza's skin is covered in the painful red wounds of psoriasis. But she's found a way to love every inch of her body
Giorgia Lanuzza's photo album is fit to burst. Over the past decade, she has taken thousands of snaps but has never had the courage to show them to anyone else – until now.
For all the photos are of Giorgia, documenting her battle with psoriasis, a chronic skin condition which causes breakouts of itchy, painful red sores across her entire body.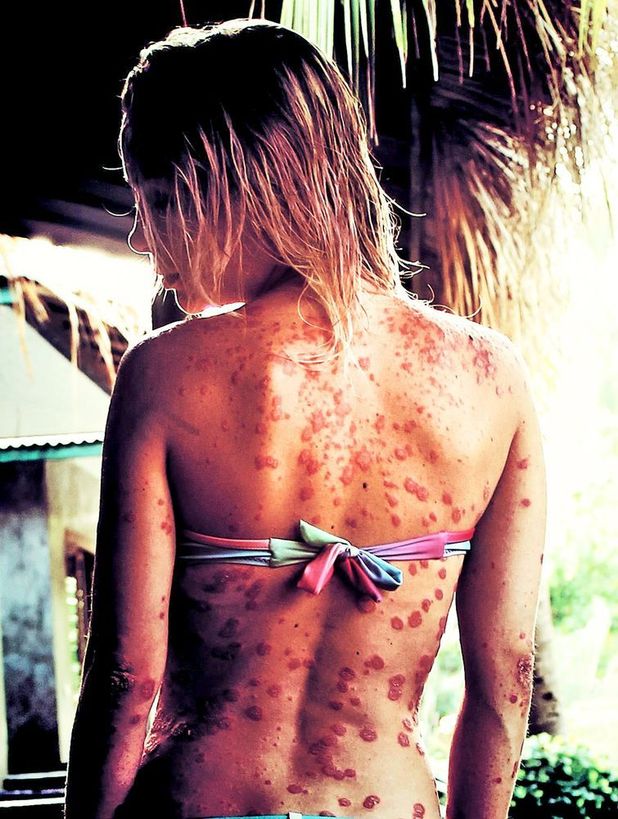 For so long, these personal photos have remained private as she struggled with the debilitating disease.
But after her worst flare up ever, which saw 97 per cent of her body covered in the flaky wounds, she has decided it's time for the world to see what she sees.
"To begin with, the photos I took were just for myself. I like photography and trying to take weird, arty shots," says the 24-year-old project manager from Basingstoke.
"But recently, I had a change of heart. I'd been through months of agony, when there wasn't a part of my body that wasn't affected. When I came out the other side of it, I realised I had nothing to hide. Psoriasis doesn't go away, no matter what you do. And I wanted to let other sufferers see that I wasn't ashamed to show the world who I am."
Giorgia was just 13 when she experienced her first flare up. Desperately upset in the wake of losing her father in a motorcycle accident, within a fortnight the grieving teen developed patches on her elbows and knees, which quickly spread across her legs.
Having also suffered with psoriasis, Giorgia's mum immediately recognised the signs of the autoimmune condition, which is often hereditary. Doctors prescribed countless creams and when the situation got particularly bad, Giorgia underwent UVB light therapy three times a week, for six to nine-month periods at a time.
"The condition is often triggered by trauma, and when I lost my dad I felt like the world had ended," says Giorgia. "Grieving was difficult enough. Then, when these flaky patches started appearing on my skin, I had no idea what was happening.
"Gradually, it spread across my entire body, even my face and hands. I felt like a freak compared to other girls my age and did everything to cover up.
"I tried not to scratch the dry patches but, even so, in school other kids would point at my scab-covered arms and say that I was "infected". People looked at me as if they might catch something."
Over the next 10 years, Giorgia struggled on. "There were some periods of time when the condition died down and that was such a relief, just to feel normal. When I was 18 I was almost psoriasis-free for a whole year. But, as always, it came back."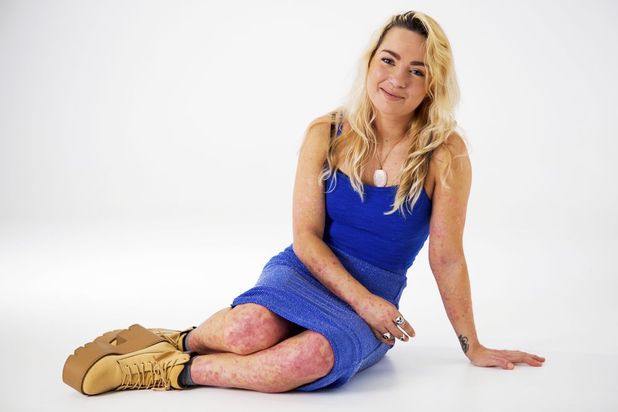 For the most part, Giorgia resisted letting her condition rule her life, "Though I was painfully self-conscious in my early teens, I developed a strong personality, becoming overly loud to overcompensate for the marks that covered my body.
"With time, I began to embrace some of that confidence for real. For instance, I've only had two proper boyfriends, but when I first met them, my condition was at its worst. It was like I was being the real me when the psoriasis took hold."
Earlier this year, after her last relationship ended, Giorgia decided to take the plunge and go travelling in Thailand for six months. "I thought it would be good for my confidence," she says.
When she arrived, her skin was clear. But after contracting a throat infection, it triggered the worst outbreak she'd ever had. "The extreme 30-degree heat was so intense that the psoriasis spread over 97 per cent of my body. It was excruciating.
"I was in paradise but I couldn't enjoy it. Just my clothes touching my skin was painful and sleeping was impossible. I went back and forth to the doctors but the creams did nothing and in the end I became addicted to sleeping pills. That's when I knew I had to go home."
Cutting her trip short by two months, Giorgia flew back to England in April, where her doctor, shocked by the state she was in, offered her a new drug trial.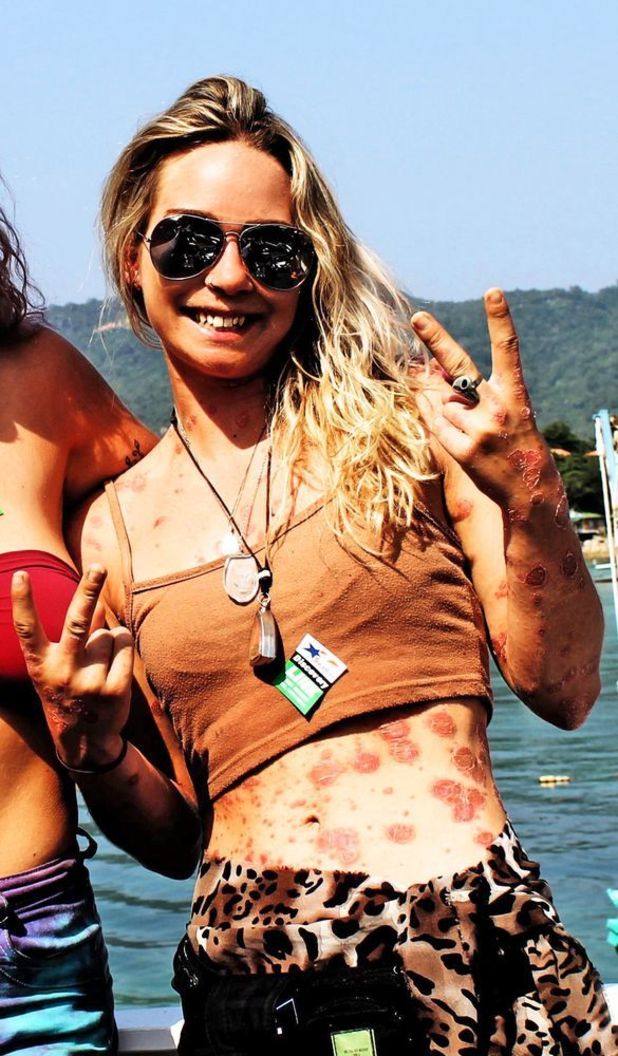 "But I turned it down," she says. "The side effects were horrific and I didn't want to rely on drugs for something that can't be cured."
Instead, Giorgia decided to take a different approach and embrace the way her body looked. "I put together a portfolio of photos of myself in bikinis and other skimpy clothing, to show I wasn't going to hide my psoriasis any more," she explains.
"I made a Facebook page called 'Different Skin – The Real Giorgia' and put them on there. I was overwhelmed by the responses, coming from as far as Australia and China. People were calling me a role model and an inspiration – it was a lot to get to grips with.
"Now I'm building my own website and hope to take the campaign further. This isn't just about psoriasis, it's about showing anyone with a skin condition that it doesn't have to hold you back.
"I'm proud of my photos now. They remind me that I'm strong."
By Amy Sharpe and Su Karney