Oxford Dictionaries have announced the official word of 2015 and it's… an emoji.
You know that smiley yellow face that is laughing so hard it's crying? Well that little guy is the word of the year.
Yes, yes. It's not actually a word. We know that.
But in a bold move, that's what linguistics boffins at The Oxford Dictionary have chosen.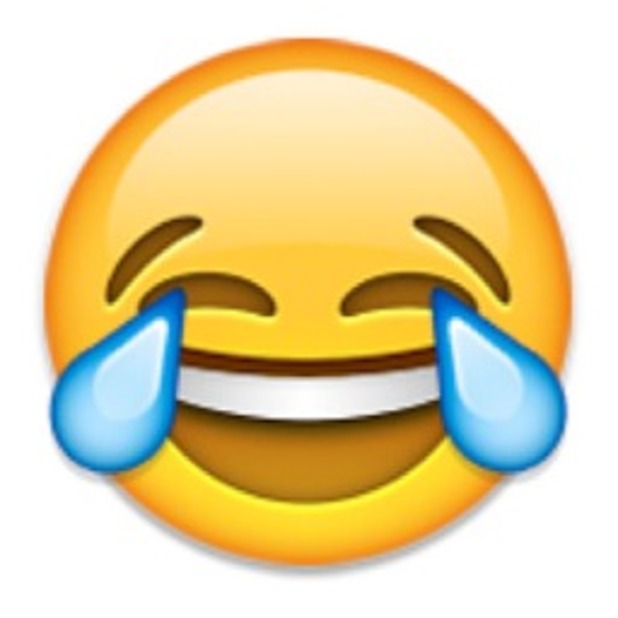 They felt the image best captured the ethos and mood of 2015. What a time to be alive!
Its official name is "face with tears of joy", but most of us know it as "crying with laughter."
Judges on the panel said it embodied "a core aspect of living in a digital world that is visually driven, emotionally expressive and obsessively immediate".
Word snobs can calm down though. Currently, there are no plans to include actual emojis in the dictionary.
Other words to make the top 10 were "ad blocker", "refugee" and "lumbersexual" – which apparently refers to a young, trendy man with a beard and plaid shirt.
Casper Grathwohl, president of Oxford Dictionaries, told
The Metro
: "You can see how traditional alphabet scripts have been struggling to meet the rapid-fire, visually focused demands of 21st century communication.
"It's not surprising that a pictographic script like emoji has stepped in to fill those gaps – it's flexible, immediate, and infuses tone beautifully. As a result emoji are becoming an increasingly rich form of communication, one that transcends linguistic borders."
For exclusive competitions and amazing prizes visit Reveal's Facebook page NOW!