Karan Harry, 56, wouldn't name her grandchild while her daughter lay in a coma, so she called her 'Little Lady' and watched as she brought everyone back to life…
"Folding the Finding Nemo babygrow, a huge smile spread over my daughter's face. This was the outfit she wanted her little one to come home from hospital in.
At 30, Rachel was surrounded by friends with babies, and she doted on her seven-year-old niece, Megan, taking her to ballet class every week. Her dream was to start a family.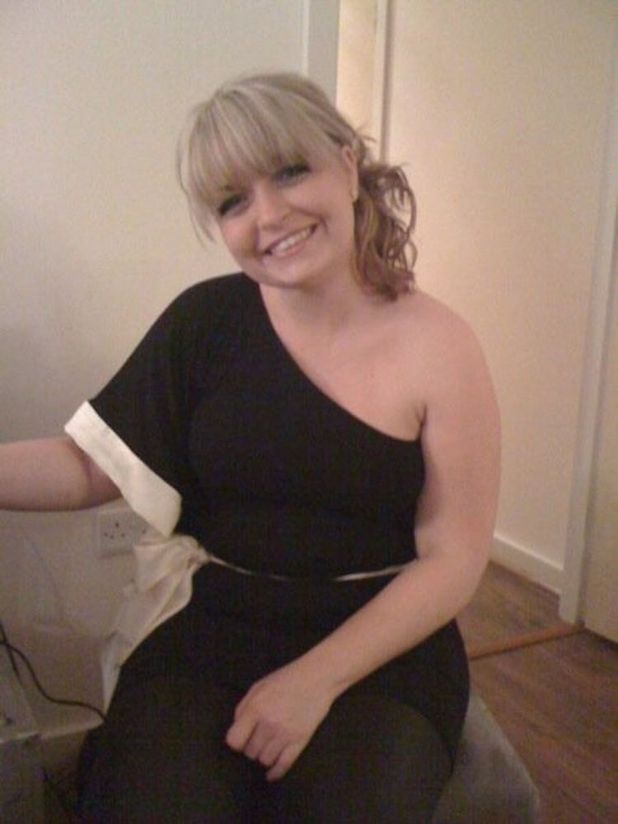 It was December 2011 when she got the good news she'd been waiting for. 'Mum, I'm pregnant,' she told me excitedly, the happiest I'd ever seen her.
All went smoothly and, on 22 July 2012, Rachel's waters broke. With her then-partner Rob, 34, we headed to Wrexham Maelor Hospital.
But, as she eased herself into the birthing pool, the midwife looked concerned. Rachel's heart rate had shot up. 'Sorry, we can't do it this way,' she said.
A C-section was scheduled for the morning. It wasn't the way Rachel wanted things, but she remained positive. As she prepared to go into theatre, I told her I loved her.
'Love you too, Mum,' she replied. Those were her last words to me.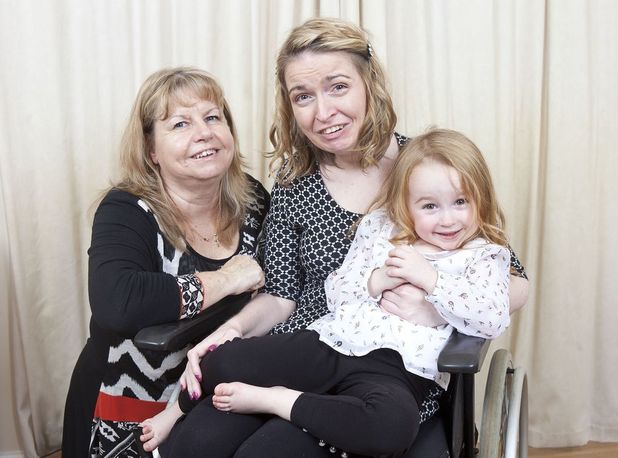 Later, I heard the baby crying as doctors and nurses ran past me. After a few minutes, there was news, 'Rachel had a heart attack. The situation is critical,' the doctor said. 'We're fighting to get her back.'
My head spinning, I made frantic calls and our family raced to the hospital.
Eventually, Rachel stabilised and a midwife brought the baby to us – a little girl. We couldn't name her, not without Rachel, so nurses scrawled 'Little Lady,' on her tiny wristband.
But our joy was short-lived. A blood clot had travelled to Rachel's heart. After 20 minutes of CPR, there was nothing more the medics could do. She was given just two hours to live.
Every minute was critical, but Rachel fought on. She made it through the night, then the next day.
Despite the circumstances, it was important that Little Lady and Rachel formed a bond. So, at three days old, I placed my granddaughter on her mother's chest for the first time and Rachel let out a contented sigh.
Nurses gave us a pink teddy to keep mother and daughter connected. As we swapped the bear back and forth, they always had each other.
For seven days, Rachel lay in a coma. Little Lady was a cranky, restless sleeper, but whenever we placed her on Rachel, she snuggled up and drifted off quickly.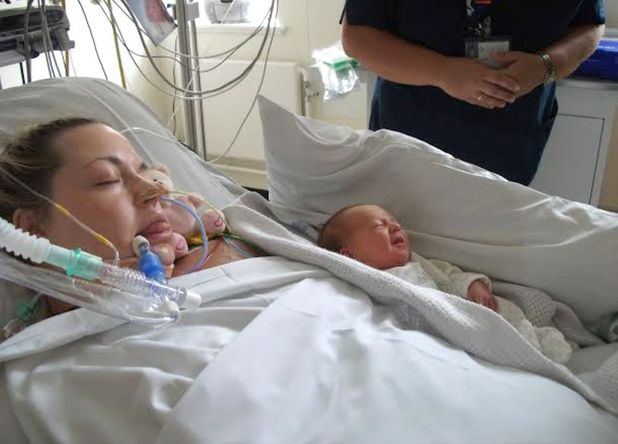 After 10 days, I went to court to request a residency order so Little Lady could come home with us. The judge insisted we had a legal obligation to name her before she left the hospital, so we could register the birth.
While pregnant, Rachel had shortlisted three names: Layla, Cerys, and Freya.
'Squeeze my hand for the right name,' I said as I held Rachel's hand. For Layla and Cerys – nothing. But as I said Freya, a tiny, gentle squeeze came.
Our Little Lady now had a name.
A fortnight later, Rachel was moved to a high-dependency ward. Although she woke up, she didn't recognise anyone or speak at all. The only person she looked at was Freya, her eyes following her around the room.
A consultant warned us that Rachel mustn't be overwhelmed with visitors or noise. Amazingly, it was like Freya knew that. She never once cried in Rachel's room. She just lay happily on her chest.
In October 2012, Rachel was moved to a rehabilitation unit. Having been deprived of oxygen, she was severely brain damaged and we were warned thatshe'd never walk, talk, eat or sit up independently again.
She'd once been so full of life, but now she needed hoists to lift her out of bed. Shockingly, we were advised to put her into a nursing home.
'Not a home. Our home. With Freya,' I said firmly. Every time Rachel looked at her baby girl, she smiled. Home was the best place for her.
A kind friend provided us with a stair lift, and we set up the Rachel Harry Fund to cover the costs of adapting our house.
Finally, in June 2013, Rachel came home. Freya was 11 months old then and crawling, sitting up and playing.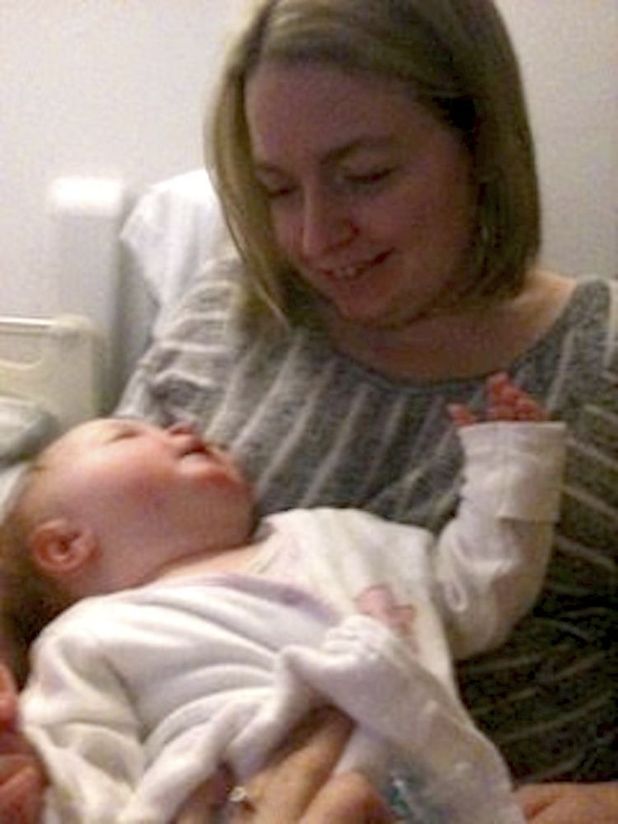 As Rachel watched Freya feed herself, then stand and walk, she tried to copy her movements. And, with weekly physiotherapy, Rachel learned not just to sit up, but to stand, almost unaided.
When they said she'd never speak again, it killed me that Freya would never hear her mummy's voice. But, although she finds it hard to form words, she can now manage a few.
Mostly, Rachel lets us know how she's feeling with her facial expressions and by pointing. Incredibly, she understands everything that's going on around her.
Every night, the three of us crawl into bed together to read a bedtime story.
At first, Rachel would just smile and listen. But, by watching Freya, she's learned to turn the pages.
Though Rachel's future is uncertain, she's already proved so many people wrong. Freya lights up her world and I'm certain she saved her mum's life.
We all lost something the day that Freya was born – our careers, the freedom to look forward to retirement and watch our grandchildren grow up without worry.
But we gained so much more – we gained Freya. She gives us all the strength to carry on, our Little Lady with the biggest heart."
By Kim Willis
For more info, or to donate, visit
rachelharry.co.uk