Danielle Claydon, 29, from London, was born with cystic fibrosis. Against all odds and doctors' warnings, when she unexpectedly fell pregnant, she refused to miss her one chance to be a mum
"When my six-year-old daughter Ruby came home from school with a report saying she'd fallen off her favourite monkey bars but had just climbed straight back onto them, a little bit of me wondered if she'd learnt her fearlessness from me.
I was born with a genetic illness called cystic fibrosis (CF) that has no cure and gets worse over time, so ever since I was teenager I've known that I'll be lucky to reach my thirties. I wasn't destined to do what so many take for granted – get married, settle down, start a family.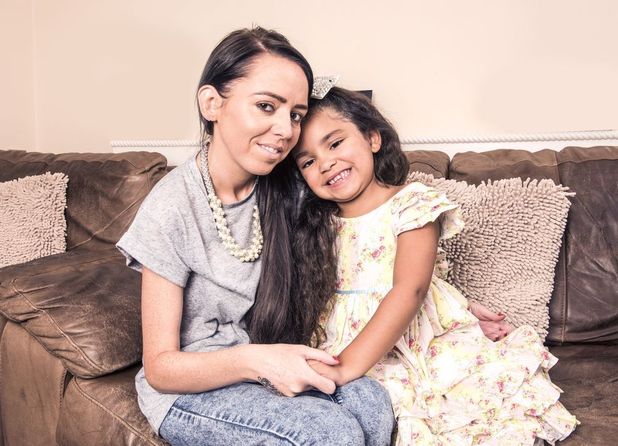 I forced myself to rule out thinking about children altogether. It wasn't a dream that could come true for me. So it came as a huge shock when, at the age of 22, I found out I was pregnant.
From the minute I discovered I was expecting, I knew I would keep my baby. No one was going to talk me out of it – even though the doctors tried their best to.
Cystic fibrosis slowly attacks the lungs, clogging them with thick sticky mucus and making it hard to digest food, too. My doctors warned that pregnancy could make it very tough for me to breathe and there was a risk that it might even kill me. But I felt pretty healthy at the time and knew it was a case of now or never.
I left that appointment feeling excited about the future but the pregnancy was a lot harder than I expected. Every day I take 50 tablets just to stay alive and do breathing exercises to help clear my lungs, otherwise I can get serious chest infections. Throughout my pregnancy, I also had strong antibiotics administered directly into my veins daily.
It was exhausting and no matter how hard I tried, I kept losing weight. My condition makes me cough all the time and with the added stress of pregnancy I was being sick constantly. At one point I was so ill I looked like a skeleton.
Family and friends would cry when they saw me and that's when I knew I needed more help. I asked to be admitted to hospital and ended up staying there for five months. Every night I had to put a feeding tube down my nose and into my stomach so I could be given liquid food overnight to make me stronger.
I tried to hang on as long as I could but by 30 weeks it was becoming so hard to breathe I had to use an oxygen mask. The doctors booked me in for a Caesarean at 33 weeks, warning it was risky for the baby to be born so prematurely, but I couldn't hold on any longer.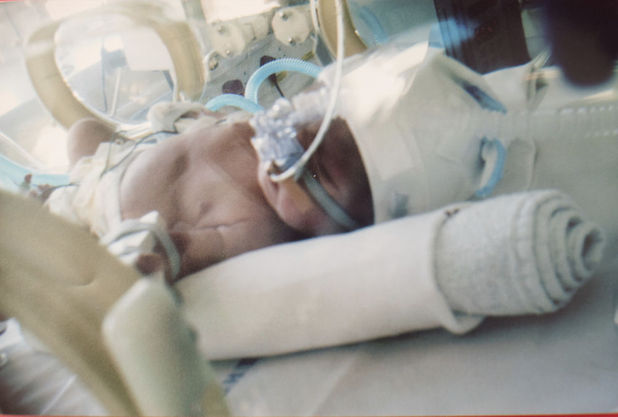 My gorgeous daughter Ruby was born on 29 October 2008, weighing just 4lb. Straight away, I could see that she was struggling to breathe. She was rushed to the neonatal intensive care unit where she was given oxygen and a feeding tube. Despite still being on oxygen myself, I stayed by her incubator day and night, clinging to her tiny fingers until she was finally allowed home at five weeks old.
Since then, six years have passed. Ruby is thriving, learning something new and amazing me every day. But being a mum has taken its toll on my health. Every time Ruby comes home from school with a cold I know I'll catch it and end up in hospital.
Before I got pregnant I was never admitted to hospital but now I have to go in for a fortnight every two months to be treated for bad chest infections while Ruby stays with my parents. I also have a permanent feeding tube that goes into my stomach as running around after my daughter takes all my energy.
Over the years my lungs have got much worse and are only working at 40 per cent. Earlier this year my doctor advised me to consider going on the list for a double lung transplant. That terrified me. Not because of the operation, but because if a donor wasn't found, that could mean leaving Ruby without a mum.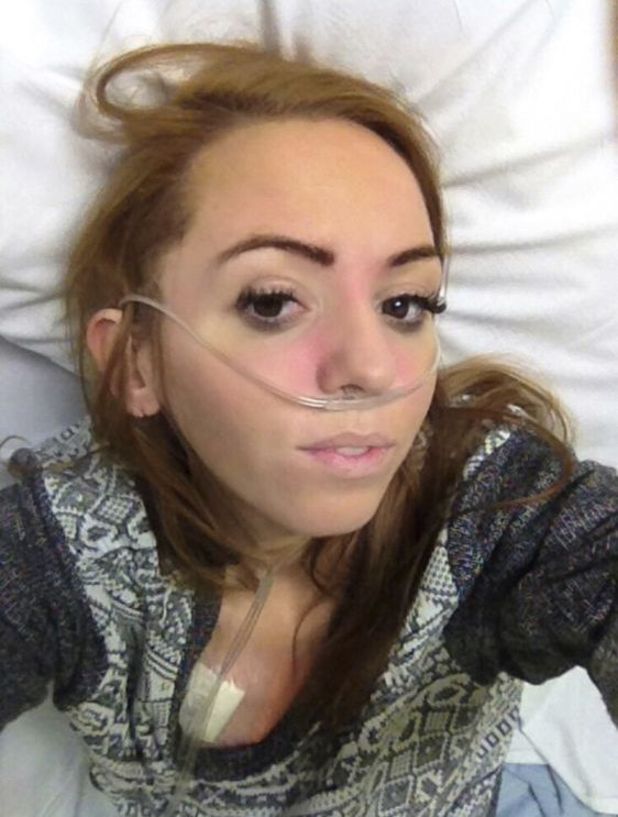 If it comes to it I will try for a transplant but for now I'm trying even harder to stop my health from getting worse. I drop Ruby off at school in my workout clothes and head straight to the gym for an hour to build up my strength.
I'm a really positive person and so is my daughter. We focus on the time we have right now. She is bright, confident and always on the go, and she never stops singing! I'm trying to make good memories for her while I still can and I'm saving up to take her to Disneyland Paris for her seventh birthday.
When I was pregnant I didn't want to find out her sex but I already had Ruby's name picked out as I just knew I was having a girl.
I can't describe the feeling when the doctors held her up and told me my hunch was right. It truly was the best day of my life.
Despite the impact being a mum has had on my health, she is still the best thing that has ever happened to me.
Ruby gives me that extra reason to keep on fighting to be here, with her, for as long as I can."
By Sharon BrennanFor exclusive competitions and amazing prizes visit Reveal's Facebook page NOW!