Unhappy with her 15st frame, Suzy O'Neill, 27, dropped five stone and was left looking like the US pop princess
Fed up of squeezing herself into size 16 clothes, Suzy O'Neill had long planned to change her diet.
So when she had to be cut out of a dress in a shop changing room, it was just the push she needed.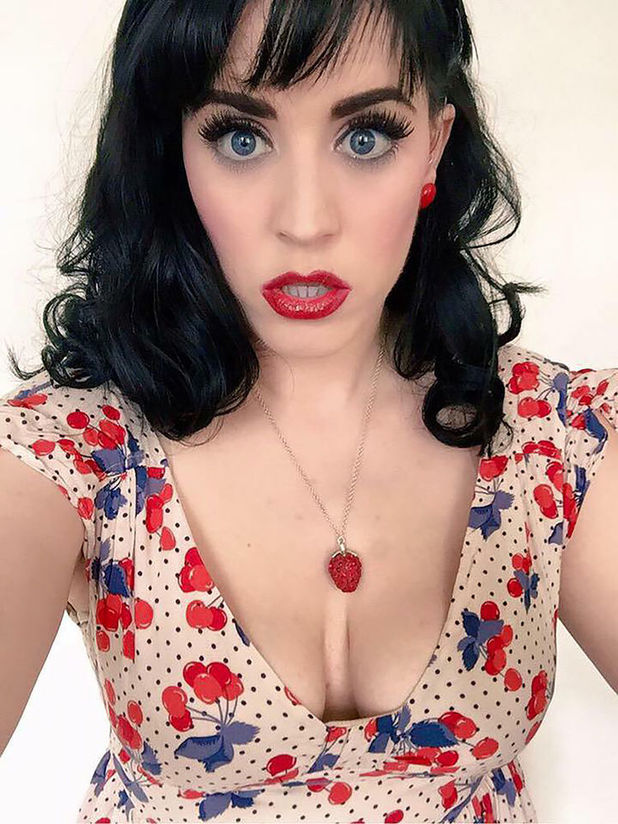 Weighing 15st, the 27-year-old cut her portions in half, and within 18 months she'd lost a whopping 5st. As she slipped into a size 8, her confidence grew and when she started posting selfies online, she was flooded with positive comments.
Fancying a makeover to celebrate her new figure, blonde 5ft 4in Suzy treated herself to hair extensions and dyed her hair black in 2011. And with her new look came a new stream of responses – all declaring her the spitting image of Roar singer Katy Perry.
"My plan wasn't to try and be anyone else," she says. "I just decided I'd got too big after being in denial about my size for a long time. As soon as I went from blonde to dark, everyone was saying how much I looked like Katy – it was a huge shock to me!"
As well as strangers, Suzy's friends and family were constantly pointing out her likeness to the US star, "It went on for years, but I never thought much about it. But then my friends said I would be stupid not to do something with it.
"When I was little, I was picked on for my appearance and called 'frog eyes'. Now I see it as a beautiful trait. Katy is known for her huge eyes, and her other assets."
As a part time sales assistant in Maidstone, Kent, Suzy decided to try out lookalike work on the side and got herself an agent. "Work started coming in straight away," she says. "I was getting paid up to £50 an hour to turn up at parties, mingle, take photos and act like Katy. She's so high-energy and sweet and smiley, it was fun but very exhausting."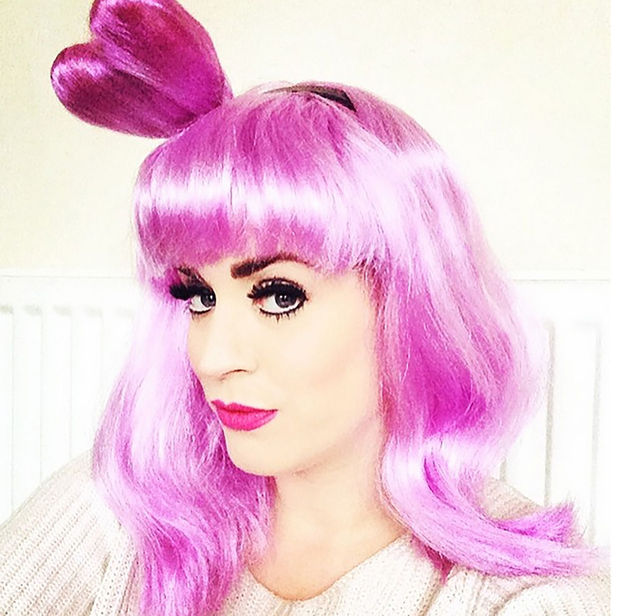 In order to keep up with the singer, Suzy, who is mum to David, eight, had to expand her wardrobe, "I was always into the rockabilly, pin-up look. So as soon as I lost weight, dyed my hair and popped on some winged eyeliner and red lipstick, I automatically looked like Katy.
"But her costumes can be quite outrageous. My favourite is her cupcake candyfloss dress. It's rainbow with a red love heart and a big pink net at the bottom.
"She's always changing her hair so I have blue, rainbow and green wigs. I've even got a big black ponytail that lights up.
"I have about 15 pairs of Spanx. If you're not tucked in everywhere and someone takes an unflattering photo, you're done.
"Most important are the false eyelashes, though. Katy is known for her huge, gorgeous eyes and if I went on stage without my lashes I'd look like a bald raccoon."
Despite being partially deaf and wearing hearing aids, Suzy has also taught herself to sing like Katy and has mastered her act so well, she now earns up to £450 for a 45-minute set.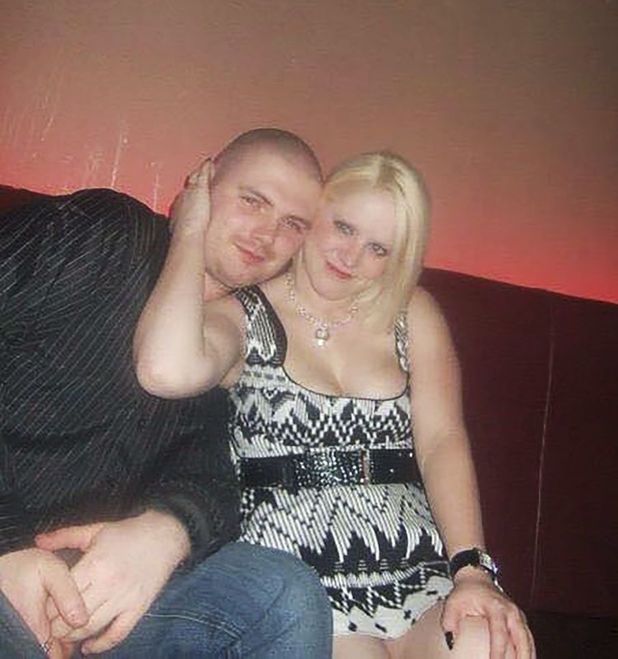 "I work hard and never let being deaf stop me. Both Katy and I are outspoken and like to be treated equally. We look like the sweetest, girliest girls until we open our mouths," she says. "Katy isn't scared to be who she is, or say how she feels. That's what I admire about her the most."
Travelling to the US for lookalike work, Suzy was lucky enough to meet Katy's choreographer, "It was weird because he said just how similar our personalities are. Apparently we both give as good as we get. He even said we looked exactly the same without make-up!"
With more than 9,000 followers on Instagram, Suzy admits the attention isn't always positive, "Often, I get shouted at in the street and I've been groped. I've even received death threats on Facebook.
"Worse, I got a message from a stranger saying they wish someone would throw acid in my face. That kind of thing used to really upset me. Strangers would send me and my son rape threats, it was just awful."
Now, she lives with her partner Paul Baker, 35, who feels protective when she receives threatening messages.
"I now block and delete the posts. It definitely gives me an idea of what Katy Perry goes through on a daily basis. And it's not always pretty. Sometimes it can be hard to leave the house and on nights out,
I can be stopped 50 times."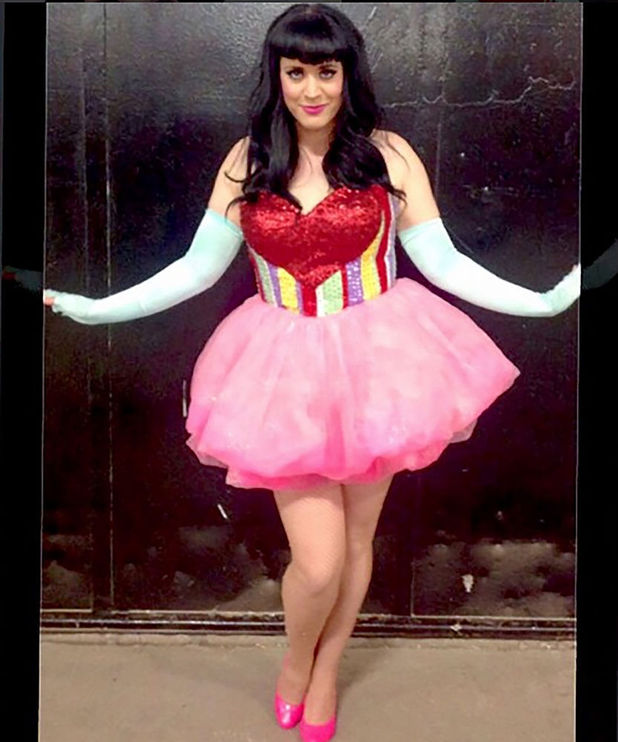 Although she still receives death and rape threats every day, Suzy is determined to help people, "I met a little girl who was also deaf and had a cochlear implant. She loved Katy Perry and when I told her I sing even though I have hearing aids, she burst into tears.
"She didn't know deaf people could do that, and I told her she could do whatever she wanted. When we met, her cochlear implants were hidden behind her hair, but by the time she left, they were on full show.
"It's those little, positive things that keep me going. For me, it's not about making loads of money or becoming famous.
"If I can make a difference to how just one person sees themselves, it will have all been worthwhile."
By Faye Dobson & Paisley GilmourFor exclusive competitions and amazing prizes visit Reveal's Facebook page NOW!