Animal owners are being reminded to take extra care of their beloved pets over Halloween and Bonfire Night, after a leading animal charity revealed it treated nearly 800 pets for fireworks-related issues last year.
Hundreds of pets needed medical attention over the festive series, with eleven of those animals deemed to have suffered serious injuries because of fireworks.
Tragically, two needed to be put to sleep.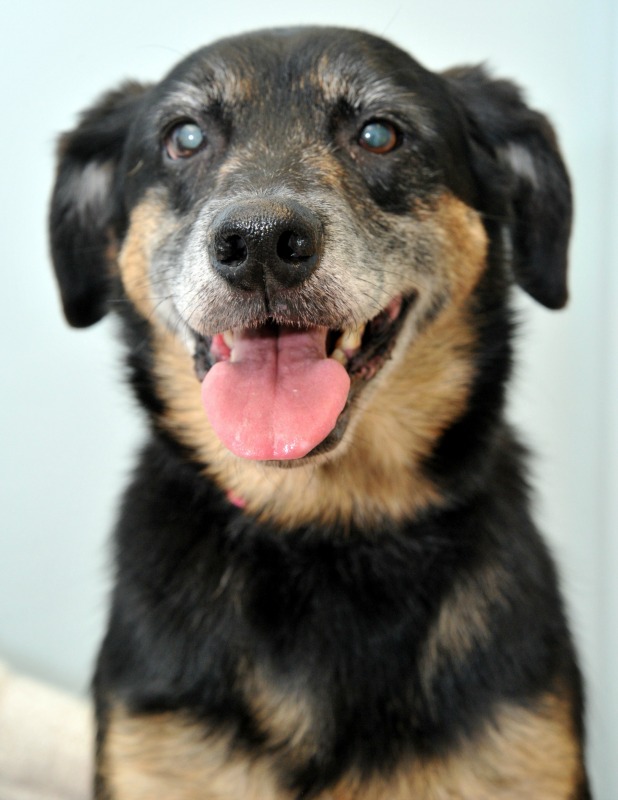 One dog suffered severe burns to his mouth after picking up a lit firework that had been left on the ground, while another dog panicked and ran into the path of a car after a firework landed on his head.
Dog owner Kirsty Burton, 22, is supporting the PDSA safety campaign after having a terrifying experience of her own with ten-year-old Collie-Alsatian cross Zakk. Last Bonfire Night, the pooch became spooked by fireworks and bolted from Kirsty's garden in Stoke.
"It was quiet when I let Zakk out, then the fireworks suddenly started. Zakk just fled, he jumped straight over the gate and ran off," she recounted.
"We spent the next few hours searching for him, with no luck. We were so worried. One of our neighbours found him in their garden the next day, he had blood all over him and his paws were cut. He might have been hit by a car but we'll never know for sure. Zakk had never shown any fear of fireworks before but I'll be more wary before letting him out for the toilet or taking him on a walk."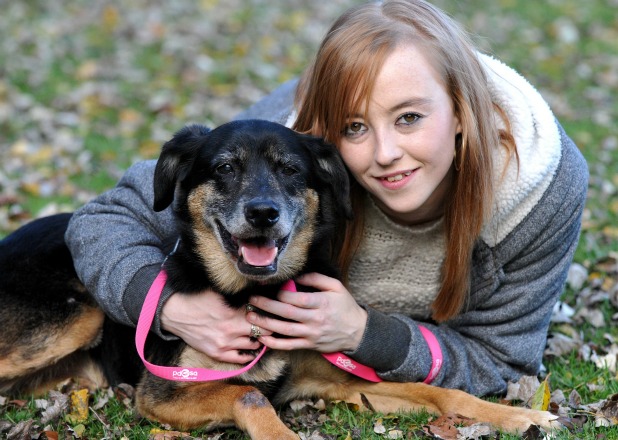 Zakk was treated at PDSA's Stoke Pet Hospital for wounds to his front legs and paws.
Duncan Senior, PDSA Senior Vet, said: "We can't say for sure what happened to Zakk that night but he sustained some quite nasty injuries. It was initially hard to see the extent of the wounds to Zakk's legs due to swelling. We cleaned and dressed his wounds and prescribed antibiotics to treat the infection.
"It took around a month for Zakk's wounds to heal sufficiently and he's now made a full recovery, but he is incredibly lucky that he didn't sustain more serious injuries. This case highlights how important it is to keep our pets safe at this time of year. They can easily become scared and go missing, putting them at risk of road accidents or other hazards."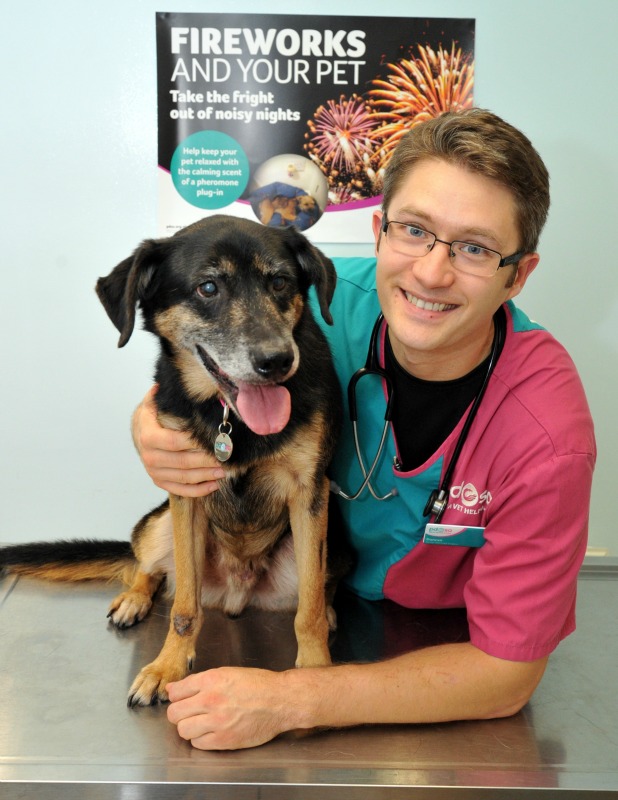 Ahead of Halloween and Bonfire Night celebrations, PDSA has issued guidance and advice to pet owners on how to take extra care of their beloved animals over November.
PDSA vet Vicki Larkham-Jones said: "The fireworks season is now in full-swing with people celebrating Halloween and Bonfire Night across the UK. But while these occasions are often great fun for families, it's important to remember that they can be a terrifying experience for our pets. Millions of UK pets are affected by fireworks and, while there might not seem much we can do to avoid them, we can take steps to minimise the fear and anxiety many pets suffer.
"Pets cannot understand the sound of loud bangs outside which leads to fear and anxiety setting in. Many of our pets have very acute hearing, which only adds to the impact of these sounds.
"All pets can be affected and become anxious and stressed. Dogs may tremble, pace, pant and become 'clingy', while cats may try to hide behind furniture, or attempt to run away. Both dogs and cats may refuse to eat and may toilet in the house because of firework-related stress. Rabbits may freeze and remain motionless, or may panic and try to escape their hutches.
"To try to avoid firework fear with your pet, early socialisation is important to get them used to such noises. As hard as it is, when your pet is displaying any of these signs of anxiety, don't reassure them as you can inadvertently be reinforcing their feeling that there's something to be worried about."
Full guidance is available at
pdsa.org.uk/fireworks
.