This beautiful little dog has a ready made Halloween bat costume thanks to his unusually large ears!
Beautiful two-year-old Yorkshire Terrier Stanley's ears measure 8cm long and really do stand out, a bit like a Halloween bat! So who better than Stanley to star in the Dogs Trust Shoreham's Halloween picture?!
Stanley was brought to the rehoming centre earlier this month and was an immediate hit with staff who love his ears!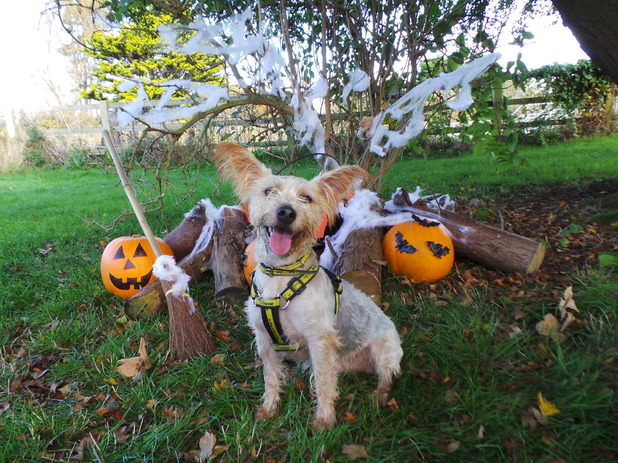 Stanley looks like a natural in front of the camera as he flashed a big smile while posing for a Halloween picture while happily sitting next to pumpkins, fake cobwebs and a broomstick.
Tracey Rae from Dogs Trust Shoreham Rehoming Centre said: "We are amazed by how much Stanley's ears resemble bat wings - they have certainly become a conversation starter with staff and visitors alike! Stanley may be dwarfed by his ears but he more than makes up for it in personality. He is a fun-loving, bright boy who loves being kept busy and learning new tricks – in return for a tasty treat of course.
"Stanley is looking for an adult-only home, with no other pets, and new owners will need to have plenty of spare time to continue his training. He is at his happiest when out on his walks so would love a home in a rural location, preferably with a large garden where he can stretch his legs."
Aww. We hope he finds his forever home!
If you think you can offer Stanley a loving new home, please call Dogs Trust Shoreham on 0300 303 0292 or visit the centre at Brighton Road, Shoreham by Sea, West Sussex, BN43 5LT.