Samuel L Jackson is leading a host of male celebrities raising awareness of male breast cancer by sharing nipple selfies online.
The iconic actor is a strong supporter of One For The Boys, a charity which aims to get men talking more openly about cancer and how to spot it early.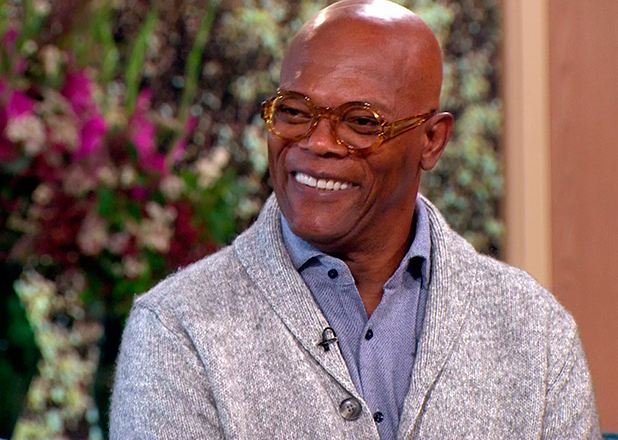 Hundreds of men across the UK are affected by male breast cancer every year, so One For The Boys has launched its #InTheNipOfTime campaign, to coincide with Breast Cancer Awareness Month.
Men across the world have been encouraged to upload a nipple selfie to social media to show their support.
Samuel L Jackson
started off by sharing the first selfie and since then, dozens of stars around the world have leant their support.
Samuel said: "The more awareness we can create about cancers like this, the more armed we can be to protect ourselves and those around us from being affected. The nature of this campaign will hopefully help us spread to the world far and wide, to young people too, who might feel more invincible.
"The thing about cancer is that it doesn't care who you are, what age you are or where you've been. It can strike at anytime and we want to make sure that even with the more rare forms like male breast cancer, we are doing what we can to combat it."
Checkin' Myself before I Wreck Myself!! Taken #InTheNipOfTime All in aid of @One4theBoys Get Ur Nips Out! Your Turn! pic.twitter.com/1jaGDlK32m

— Samuel L. Jackson (@SamuelLJackson) October 27, 2015
Celebrities supporting the campaign include
Friends
star Matthew Perry,
Breaking Bad
's Aaron Paul, Hollywood star Mark Ruffalo,
Harry Potter
twins Oliver and James Phelps, presenter Phillip Schofield, and actor Simon Pegg.
As part of the campaign, One For The Boys and Samuel have created a short animation in which the actor discusses the issue.
In the video, Samuel says: "Now these are some breasts you'll want to check out. Yep, that's right. Men don't just get man boobs, they can get breast cancer too. So when you think about copping a feel, cop a feel of yourself. Don't be the strong, silent type. If unsure, say something."
One For The Boys was founded by Sofia Davis in 2013, after a friend lost her brother to cancer.
For more information visit www.onefortheboys.com or Twitter @One4TheBoys