The deaths of six young Brits have been linked to diet pills in the last seven years, but the deadly drugs are still on sale online.

Here, two women tell us how their desperate bid to be slim has left them with severe problems…
Explosives, chemical pesticides and fungicides – these are just a few uses for the toxic substances contained in diet pills.
While these "fat burners" are touted online as miracle weight-loss aids and herbal supplements, what actually lies inside the bottle is a lot more sinister.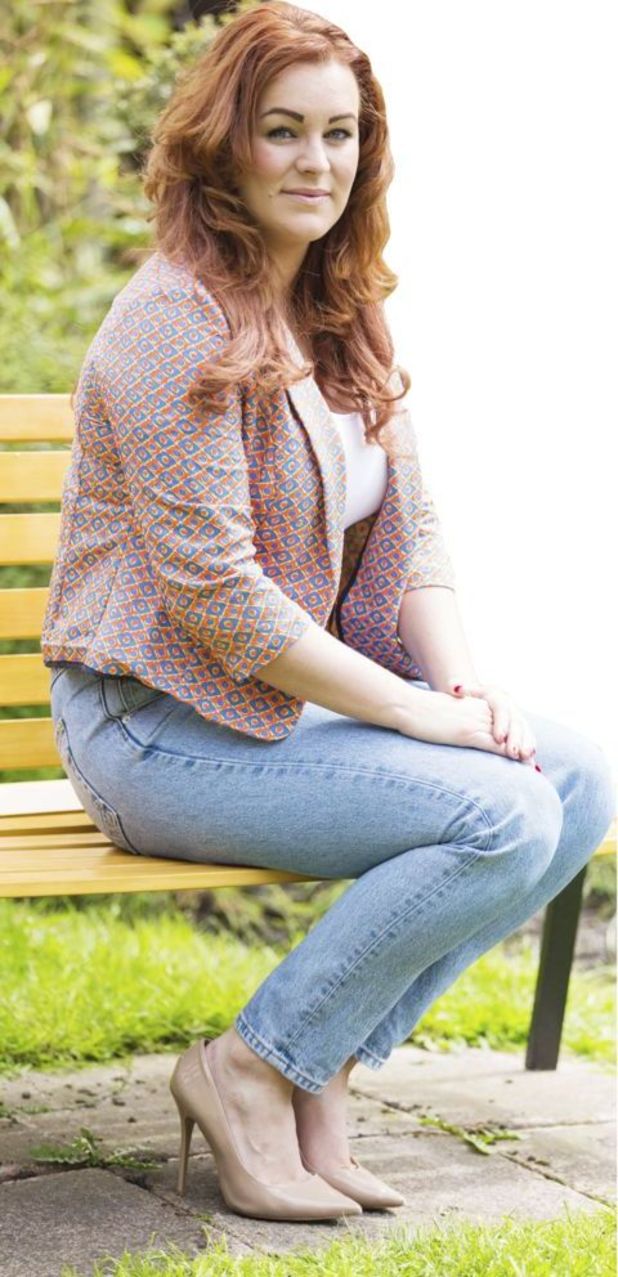 Delivered to your door for as little as 25p per pill, a common substance found in diet pills is dinitrophenol, or DNP. It has been described as "the most effective yet dangerous" drug for fat loss. In fact, it's an industrial chemical related to the deaths of six Britons since 2008.
In July, 21-year-old Eloise Parry died after taking an accidental overdose of eight DNP pills. At her inquest, the coroner said the highly toxic drugs had sped up her metabolism so she "burned up from the inside". Just two of the capsules amounted to a fatal dose.
Since her tragic death, Interpol has issued a global alert and declared the substance an "imminent threat" to consumers.
But despite it being banned for human consumption, the substance itself is not illegal, as it is used in pesticides and dyes.
However, DNP pills are not the only hazardous weight-loss aid lurking on the web. T5 is another highly dangerous "fat-burning pill".
Chris Wilcox, a 45-year-old father-of-three, died in April from a heart attack only a few hours after taking it for the first time. He had ingested the caffeine equivalent of 300 coffees.
One woman who learned first hand about the terrifying effects of the drug is Natalie Penney, 24, from Cheshire.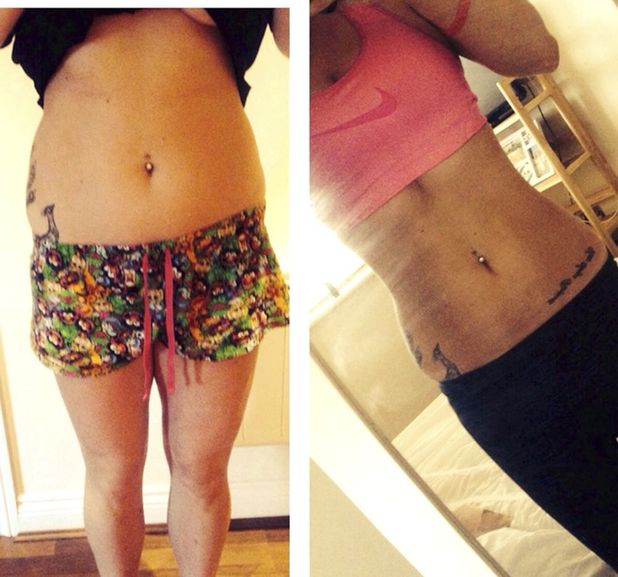 The marketer bought a tub of T5 diet pills online in 2010. For £25, she was sent a two-month supply.
Arriving in a blank white tub with no instructions, she took one diet pill a day for six weeks.
Starting at 9st, she was delighted when she dropped 10 pounds in the first two weeks, but quickly began to experience heart palpitations and excessive sweating.
"My stomach appeared flatter and more toned, but my heart raced, my mouth was always dry and I became so sweaty I had to wear sanitary towels under my armpits."
Although she stopped taking the pills, for the next two years she was plagued by these symptoms, until she collapsed in September 2012.
"I spent the night in hospital, frightened," says Natalie. "I didn't link what had happened to the T5s, so I was shocked when a heart specialist asked if I'd ever taken drugs. Then I remembered."
Analysis found that as well as caffeine and aspirin, the pills contained ephedrine – an illegal drug similar to speed.
Natalie was diagnosed with atrial tachycardia, which meant her heart was beating three times faster than it should.
"I couldn't believe the pills had caused such damage. I cried – I was scared and ashamed."
For two years, Natalie wore a heart monitor and saw her cardiologist monthly. She was discharged earlier this year – although the damage to her heart cannot be reversed.
"When I was younger, I was desperate to be slim. I read these pills would guarantee weight loss and make me feel amazing," she says. "I was so stupid to put my life at risk."
Kaley Haskins, 26, from York, also fell prey to the hazardous drugs. When the 13st bar worker bought a bottle of T5 tablets online for £30, she hoped they'd give her the perfect body.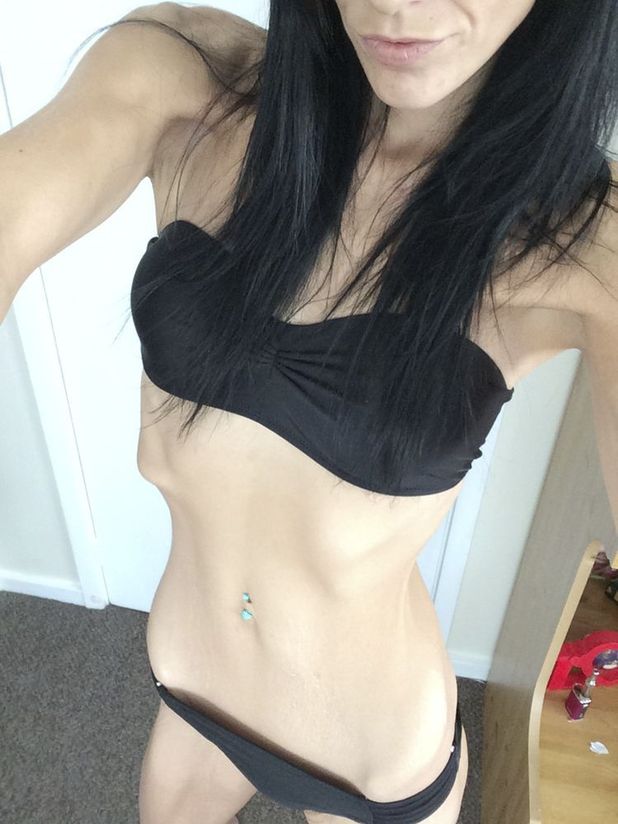 The mum-of-two was amazed when she saw the pounds dropping off and quickly logged on to buy more of the "wonder" pills.
"The description said they were perfectly safe, so I didn't see a problem," says Kaley.
But within months she found herself in agony with crippling stomach cramps. "I began shaking uncontrollably and passed out a few times. I knew it was the pills, but I couldn't stop," she says.
Within a year she plummeted to 61Ž2st – and her addiction was so bad she hid it from her husband Leon, 29.
At the peak of her dependence, she was taking seven pills a day and surviving on energy drinks alone.
"I looked awful. My mum begged me to stop taking them. I realised how much it was hurting her… and my own body."
After coming clean to Leon, she went cold turkey in October 2014. But it left her unable to eat without vomiting.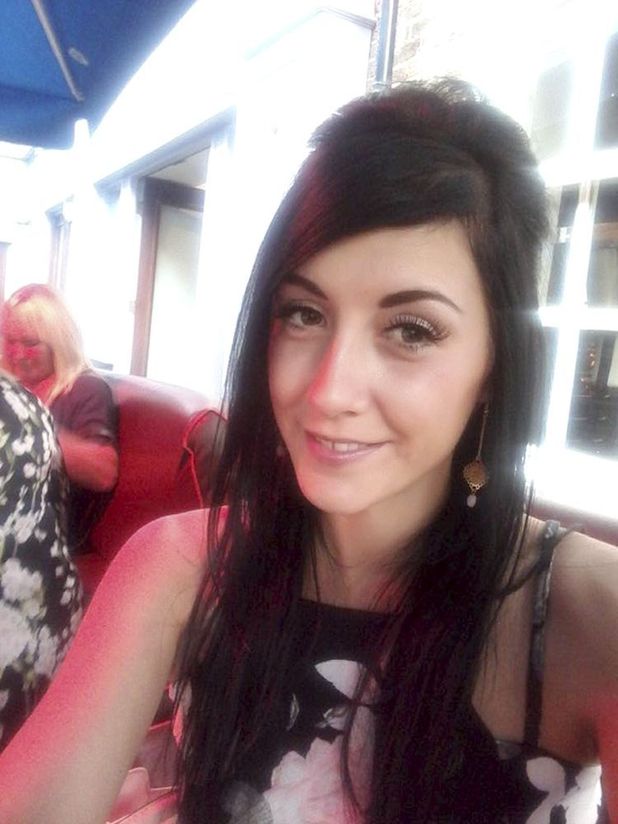 "The pills shrunk my stomach so I never feel hungry, and I have no energy. I hate my skeletal body and would give anything to be 13st again."
Kaley has been placed on the risk register by her GP and, until recently, had her weight monitored every three days. With the help of gain shakes she is now consuming 5,000 calories a day in a bid to get back to a healthy size.
"These pills need to be made illegal before more people die," says Kaley. "T5 isn't magic, it's brutal."
While the Medicines & Healthcare Products Regulatory Agency (MHRA) is working to shut down the thousands of UK-based sites selling the tablets, it admits there are hordes of dodgy dealers still out there.
With a surge in Britons purchasing the drugs online, fatalities will continue to rise unless the deadly drugs are made illegal.
By Katie Moore & Paisley Gilmour
An expert's view of diet pills
"Heart palpitations, hair loss, high blood pressure, constipation, migraines, hallucinations, heart attacks and death can all be caused by diet pills.
"Many websites selling 'diet' pills offer quick-fix solutions. But be aware that 'natural' doesn't always mean safe," says Lynda Scammell from the MHRA, which seized over £15m worth of counterfeit unlicensed medicines and devices in June.
"Many of these pills are not licensed and their contents are unknown. The consequences can be devastating," she adds.
"Our advice is not to purchase them without the involvement of a doctor or pharmacist," Lynda advises. "For herbal or natural products, look for the Traditional Herbal Registration logo, or a PL/THR number, assessed by the MHRA."
For exclusive competitions and amazing prizes visit Reveal's Facebook page NOW!