A lucky cat fell 40ft from a window and broke two legs – but was up on four paws again after just 24 hours.
Shinji Hancock, who shares his name with the Hollywood superhero played by Will Smith, was eyeing up birds when he accidentally dropped out of his kitchen window.
His owner Hannah, 21, was alerted when a neighbour saw the feline crash land.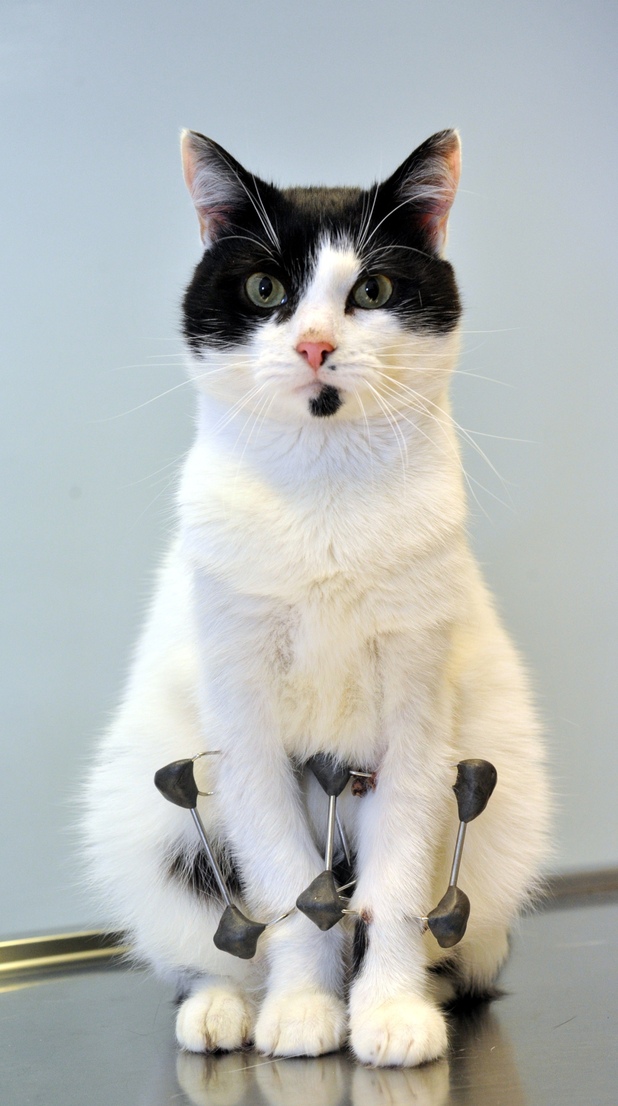 She rushed him to PDSA's Stoke Pet Hospital and Shinji was x-rayed, revealing two broken front legs.
Incredibly, after a complex emergency operation, his shattered limbs were repaired.
What's more, thanks to metal fixators holding his bones in place, he was up and walking again the next day.
Hannah, from Newcastle-under-Lyme, said: "Shinji will often make a clicking noise at the birds while watching them through the window and he must have somehow pushed it open to try and chase them and fallen.
"Despite everything that's happened he still likes to watch them but we've ensured the windows are locked and secure now so he can't do it again."
For exclusive competitions and amazing prizes visit Reveal's Facebook page NOW!