British Heart Foundation shop staff were stunned when they opened up one morning to find their cast iron safe gone – and a "replica" cardboard one in its place.
Police believe a thief climbed up some scaffolding and smashed a window to break into the store in Brighton.
The charity's safe containing £350 was pinched, but an IOU note was left behind.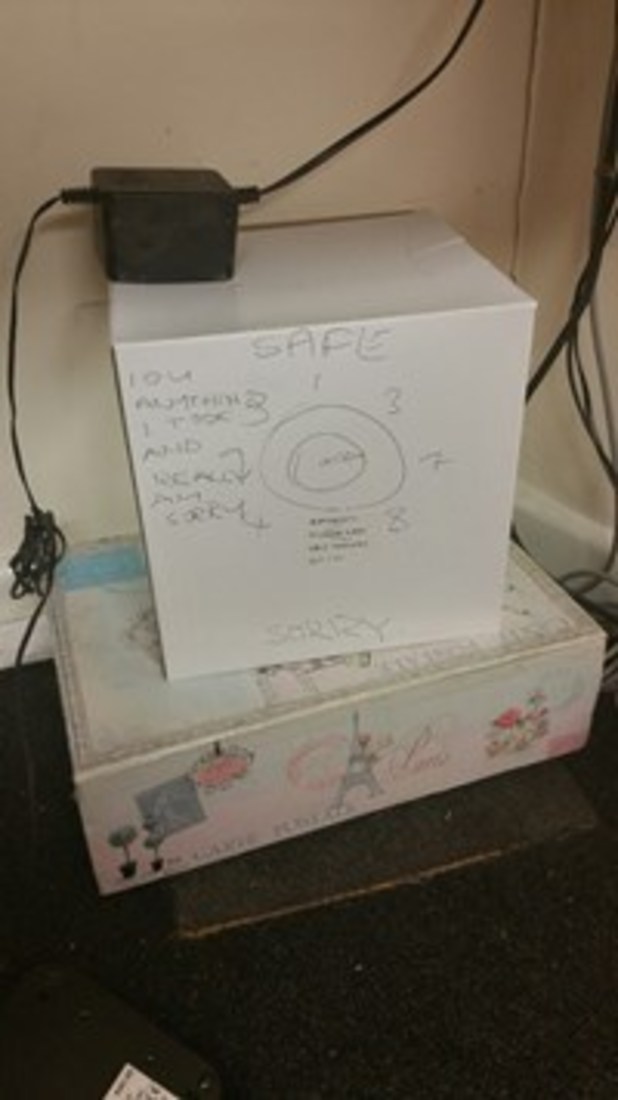 The message: "IOU anything I took and really am sorry" was scrawled on a cardboard box the thief had left in place of the real safe.
Badly drawn, the "replica" safe also had numbers drawn on it an unusual sequence. It reads: "1, 3, 7, 8, 2, 4, 9, 3."
The burglar had also written "sorry" again on the cardboard safe.
PC Lucy Goering, of the Brighton Neighbourhood Response Team, said: "This was an unusual burglary in that the offender left an apologetic note, but this was nevertheless a significant loss for the charity concerned and we still need to trace the person responsible."
For exclusive competitions and amazing prizes visit Reveal's Facebook page NOW!