We do love men with beards here at Reveal. But new research shows we should apparently be very wary of the person lurking beneath the face fluff.
A study has claimed the longer the facial hair, the worse the man.
Men with more fuzz are more likely to fight, cheat and steal, allegedly.
The survey, by video social network
eva
, claims to have found that 45 per cent of men with a goatee admitted to enjoying a bit of fisticuffs. Whereas the smooth-faced chaps were less violent.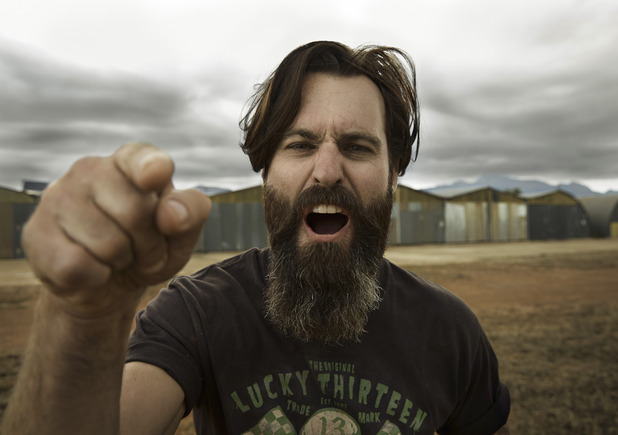 Who are the worst cheats? Well, it's moustachioed men, apparently – 47 per cent of guys with hairy lip slugs had been unfaithful, compared to just 20 per cent of clean-shaven ones.
Contrary to popular/hipster belief, a whopping 65 per cent of women said a beard was a horrible look for a man. And half said they'd never consider getting down and dirty with a man with a face bush.
Apparently women now hate beards because they think they are unhygienic and food gets stuck in them.
Just a few years ago we were all thinking hairy men were fashionable, attractive babes. Now we consider them to be thieving, cheating, filth bags who love punch-ups.
Poor lads. They just can't get it right.
As an FYI: we love a man with a beard.
For exclusive competitions and amazing prizes visit Reveal's Facebook page NOW!