When your best, single friend suddenly enters into a relationship, it can feel like you've lost them.
They stop replying to texts and barely ever come on drunken nights out. It's almost like they've passed away.
Well, one group of pals were so devastated when they lost Keiran Cable to his new girlfriend, they staged a mock funeral for him in Treorchy, South Wales.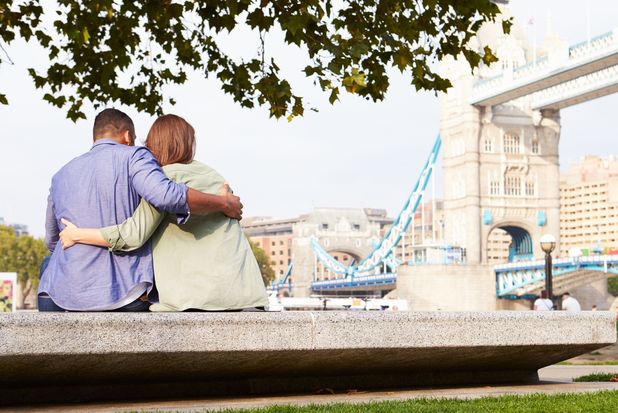 Complete with a fake vicar, a personalised funeral service, eulogy and coffin, 50 of Keiran's football teammates and friends turned up to surprise him.
His mate Ben Sullivan organised the event after feeling like Keiran, 20, had "died", when he got together with Jess Ferguson 18 months ago.
He told the
Mail Online
: "None of us had seen him since then and he wasn't replying to any of our group texts or mails.
"A couple of weeks ago we were all in the pub and we started saying 'RIP Keiran'. So we decided if he wasn't going to come out with us and was going to pretend he was dead then we'd organise a funeral for him."
Keiran was watching the rugby at his local pub when the crowd of lads turned up and started the order of service.
He took it in good spirits and even tried out his handmade coffin for size.
Funeral music included his favourite bands – The Vaccines, The Jam and Oasis.
Ben, 21, added: "I borrowed a funeral car and we drove the coffin from pub to pub, with the vicar in front and all of the boys in procession behind it. The roads were completely closed off, it was epic."
The funeral leaflet that was circulated amongst his grieving friends read: "Thoughts are with friends of Keiran at this dark time. However they shouldn't grieve for him but wish him luck as he continues on in his next life."
His girlfriend Jess told the paper: "I am so pleased that the boys have received recognition for their effort, it is lovely to see Keiran's friends are so fond of him. We love spending time with each other, but he knows that he can go out with his friends whenever he wants to."
For exclusive competitions and amazing prizes visit Reveal's Facebook page NOW!