Writer Andy Jones, 30, bravely took on his girlfriend's beauty regime for one week, from tanning to waxing – and everything in between…
I confess, I am not equipped for a beauty regime. My section of the bathroom cabinet – half a shelf from the eight available – starts with a rusty razor and ends with a bottle of gunk I was bought two Christmases ago.
Meanwhile, my partner of six years, Jennifer, has an expert assortment of the latest balms and salves that make her look permanently five years younger than me.
A recent survey by Debenhams claims men in their 30s spend over £100 per month on looking good. I must have missed that memo. I would like to look younger but I haven't a clue where to start.
But that's okay, because Jen has all the answers…
SCRUBS LOTIONS AND POTIONS
On the way home from work, Jen texts me a shopping list – clay face mask, wipes, exfoliator, cucumber and moisturiser. Apparently, to fully understand the beauty regime, I need to spend my own cash to see what girls go through.
I spend an hour in Superdrug feeling more anxious than if I was casing the joint. Back home, the orders continue. I scrub and moisturise my face and lie back on the bed as Jen slathers on a face mask, rather too roughly
for my liking.
"You need to get it right into your pores," she says, though I think she's just duffing me up! That said, the cold cream feels nice and the cooling cucumber also helps soothe my screen-burned eyes.
The novelty soon wears off once I realise I have to wear this slop through Monday night football. I compound Jen's disgust when I eat the cucumber afterwards. "Well, it's good for you, isn't it?" I protest.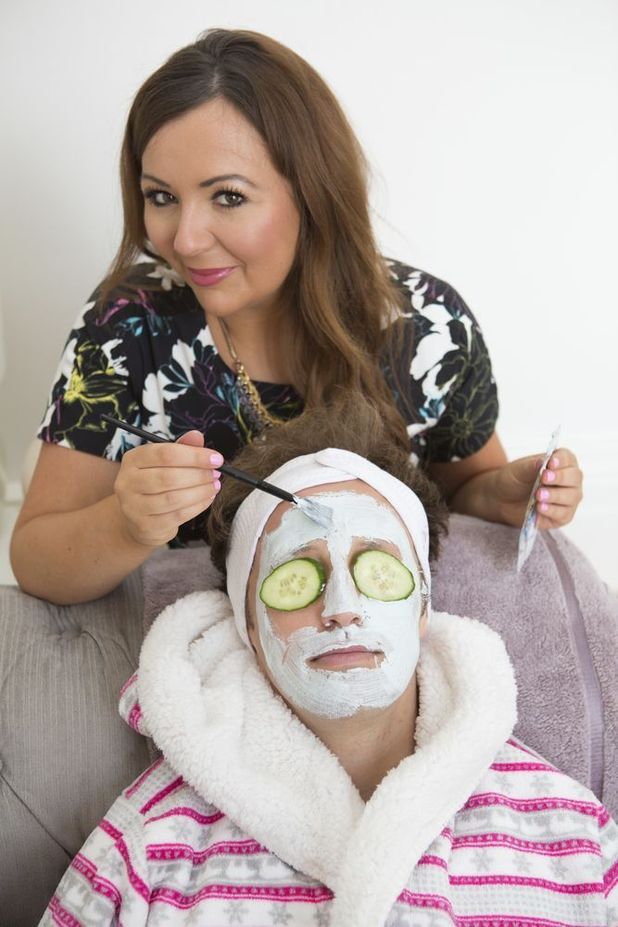 TANNING
Just as I get into bed, Jen drags me back out again. "No, let's start again tomorrow," I say, eyeing the clock.
But she is relentless. Just before bed is tanning time – and it involves what looks like a badly burned oven glove. My only experience of tanning is our bedsheets sometimes looking like someone has rolled around in a bag of Wotsits the night before. I am scared.
But it's not as simple as just caking it on. First, I have to shower, exfoliate and moisturise again. Already I have lots of questions, like, "Doesn't it stain the shower when you wash it off?" and "Will it dye my chest hair orange?"
I gingerly rub the fake tan on using the mitt. "Don't do your armpits, you idiot!" Jen chastises me. Things get heated when I try to climb back into bed whilst it dries. "You'll ruin the sheets!" she shrieks. Erm, I sort of thought that was the point.
The next day at work, I happily fend off questions about where I've been on holiday. Plus the tan covers most of my blemishes. Win!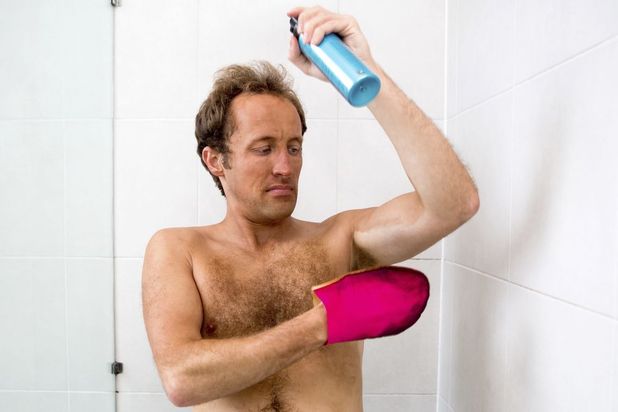 MANI-PEDI AND WAXING
Jen insists a manicure is a big part of your look. My hands are usually in my pockets so I don't really see the point, but if it's good enough for Cristiano Ronaldo and David Beckham, then I'm game.
Jen massages in moisturiser and works on my cuticles. I close my eyes but soon wake up when Jen starts painting them. "Aren't you a pretty girl?" she whoops. Thankfully she's opted for a clear tint.
We head to Brighton for the weekend, and Jen has booked me into the rather swish
The Lanes Health and Beauty.
It seems my feet need to match my pretty hands.
I'm a bit nervous when my therapist, Amy Allington, 26, pulls out all sorts of implements, but my chair has a built-in massager so I feel blissed out. By the time Amy's worked her magic, my nails gleam like little pink pebbles.
Wow!
Now for the furry bit – waxing. I'm going to have my back done. I actually get lulled into a false sense of calm when the warming wax is layered on. But I'm quickly snapped into a world of skin-searing pain when the strips come off. Each one bites harder than the last and it never seems to end. How do girls tolerate this on their downstairs?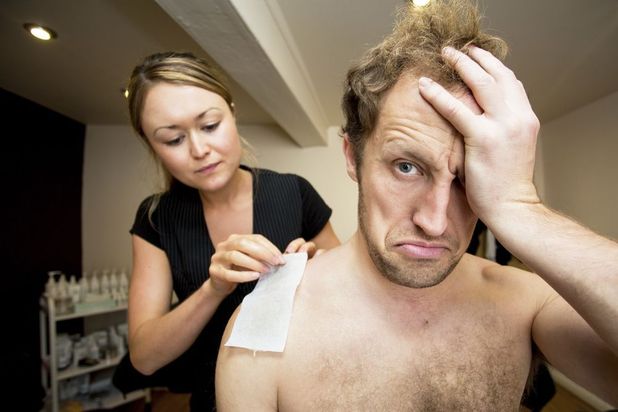 MICRODERM ABRASION
I love gadgets, so this buzzing machine designed to rub dead skin off your face and unblock your pores seems a good bet.
After waxing this is a piece of cake. I love the intimacy of having someone pamper me. It's definitely money well spent.
I'm off to meet the boys in the pub, certain they'll be envious of the new me. But, only after I've treated myself to a new tanning mitt first.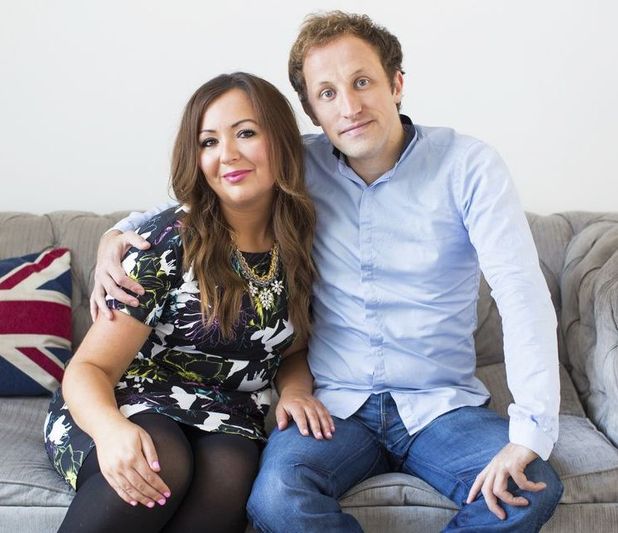 For exclusive competitions and amazing prizes visit Reveal's Facebook page NOW!
JEN SAYS
"Andy often asks why it takes me so long to get ready, and now he knows! I don't think my beauty regime is out of the ordinary, but it is a daily commitment. Andy's definitely keen to keep up some of his new glow, which is totally fine by me – so long as he doesn't steal my stuff!"
By Andy Jones