When Nathalie Niden found a lump in her breast, doctors promised it was nothing to worry about. But now the 28-year-old is battling a terminal disease that will eventually claim her young life…
"Whenever you hear people talking about breast cancer, it's always someone's mum or aunt or grandmother who has the disease. So, at 23, when my boyfriend noticed a lump in my left breast, I didn't think it was anything serious.
Yet Jacob, now 25, begged me to get it checked, so I saw a doctor, who felt the lump and told me it was fine. 'It's probably just hormonal,' she explained. 'You're too young to have breast cancer.'
So, pushing it to the back of my mind, I returned to Bournemouth University and put my heart and soul into my degree in tourism management.
At the end of my second year, I spent the summer in Vietnam. But I just wasn't feeling myself – tired and generally under the weather. I decided to take a break and, in February 2012, I went back to Sweden to see my family.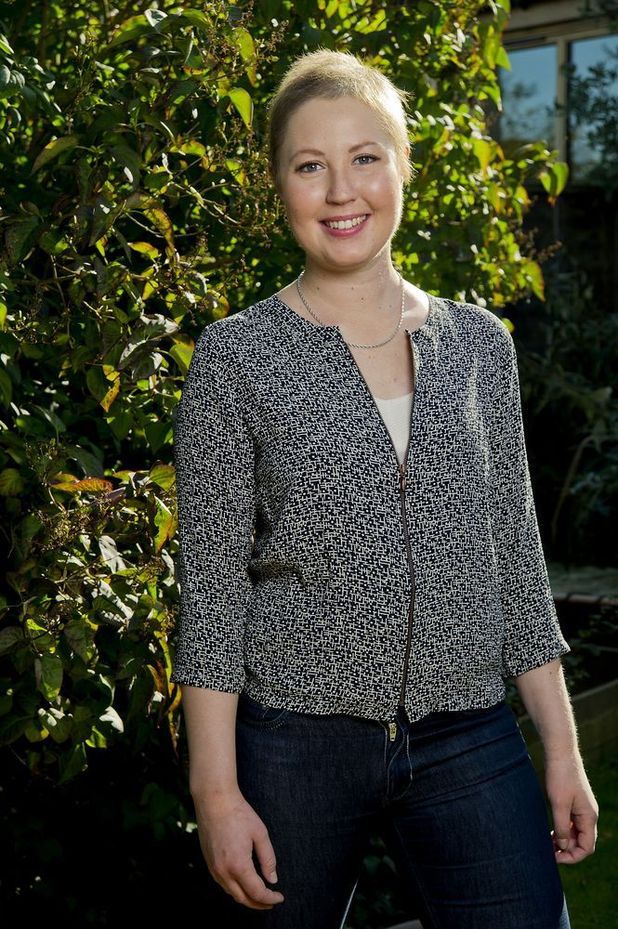 The lump in my breast hadn't gone away and was painful and rock-hard. When I showed my mum, she took me straight to hospital in Stockholm.
Immediately, I was given a mammogram and ultrasound. I saw an oncologist a few days later, but I still didn't worry. After all, I was only 24 and had been reassured that it was nothing.
Almost two years after I'd first found the lump, I was told I had stage three breast cancer. By now, it was about 3cm long and had spread to my lymph nodes and collarbone.
I was stunned. And very angry.
Everything moved quickly after that. Being a mum had always been a dream for me, so my eggs were frozen, as it was likely the cancer treatment would leave me infertile.
I couldn't believe what was happening. I was barely an adult, but now had to consider my entire future.
Three weeks later, I started chemotherapy and my hair began falling out in clumps. You never consider how much of your identity is in your hair until, one day, you lose it.
After six rounds of chemo, I had my left breast removed and replaced with a prosthetic. My face was swollen, I was bald and I'd put on weight from the medications – I felt ugly.
But overriding everything was one terrifying thought. 'What if I never get well?' I asked Jacob, who had never left my side throughout.
With just two weeks left of treatment, I was starting to see light at the end of the tunnel. Then a routine scan found something on my breastbone. The cancer had spread there.
And, while it looked as if the treatment was getting rid of it, it was by now stage four cancer and there was only a minimal chance it wouldn't return. However, the doctors were confident they would be able to keep it at bay.
Clinging to this small hope, I went back to Bournemouth to finish my degree. Living in cancer's constant shadow meant I didn't even know if I would be alive to graduate.
But, in November 2014, I donned my cap and gown, and felt incredibly proud as I collected my scroll.
Afterwards, I travelled around America on my own, which is something I never would have had the guts to do before. 'I'm not sure if I'll be here next year – I have to go now,' I told Jacob.
Looking back, the trip did wonders for my self-confidence. For months, someone had been looking after me or worrying about me. The most important thing was to get my independence back.
But in March this year, I got the news I had dreaded. The cancer had spread extensively throughout my chest. I'll never get well or be finished with treatment. Eventually, it will kill me.
Talking about cancer is really important to me. Although 80 per cent of breast cancers occur in women over 50, I've learned first-hand that young women can be affected, too.
There's no explanation for it – as far as they can tell, I'm not a carrier of any gene.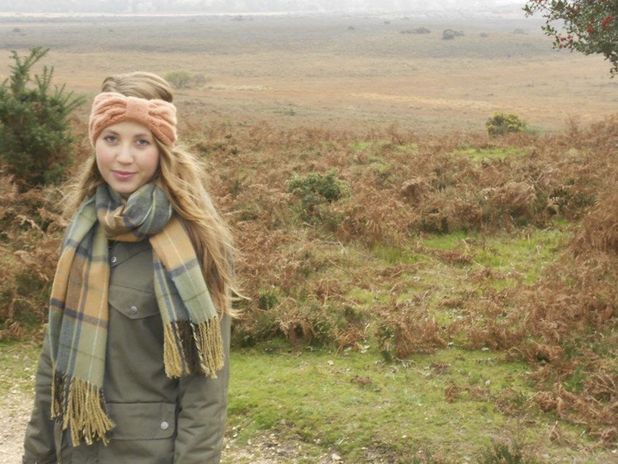 At times, I've felt quite alone, but I found amazing support through
Shine Cancer Support
and
Younger Breast Cancer Network UK
.
There are still things that make me feel isolated. I'll never get to have a family or establish myself in the world. Every time I have to give up on a lifelong dream, it breaks my heart.
But, on the other hand, now I always push myself to do things, because I don't know what the future holds.
Jacob and I have bought our first home together, and I recently took part in a Breast Cancer Care fashion show, which would have terrified me before.
We used to talk about travelling the world together. Though that seems unlikely now, we're packing in as many experiences as we can, visiting the US and France, and we're off to Dubai next week.
I think optimism has kept me going. If here and now is all I have, I'm going to enjoy it."
By Paisley Gilmour
October is National Breast Cancer Awareness Month. Breast Cancer Care gives free support and information to thousands of women facing the brutal reality of breast cancer each year. For more information, or to donate, visit breastcancercare.org.uk or call 0808 800 6000.
For exclusive competitions and amazing prizes visit Reveal's Facebook page NOW!