Let's face it, we're a nation obsessed with tracking apps. Our runs, what we eat, each other… we're addicted.
Well now there's one more thing you can track – your vaginal fitness. What a time to be alive!
Elvie
is a very clever, if not unusual, device that you pop in like a tampon. Once it's in, you connect it to the app on your phone and hey presto, it lets you know just how strong your pelvic floor muscles are.

Regular exercises include keeping a ball bouncing by contracting and releasing, and five minutes of pelvic floors to see how your strength is progressing.
But why would you want to know how fit your downstairs is?
Well, Elvie's manufacturers Chiaro say regular Kegel exercises stop you becoming incontinent or prolapsing. Not only that, but apparently having a vagina with a vice-like grip makes sex one thousand times better.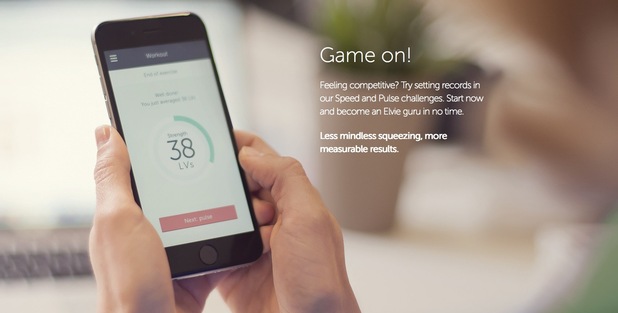 The app was developed so women on the go could use it. So whether you're on the bus, out for dinner or in an important meeting, Elvie is so discreet no one will ever know.
If you're not already anxious enough about your monstrous calorie intake or lack of exercise, Elvie is on sale this week and could be yours for just £149!
For exclusive competitions and amazing prizes visit Reveal's Facebook page NOW!