Imagine getting to cuddle this adorable possum baby every day! Well, vet nurse Felicity Evans clearly has the best job in the world because she gets paid to do exactly that.
Since Bettina, an orphaned joey, was brought to Taronga Wildlife Hospital in Australia, lucky Felicity has been hand-raising her.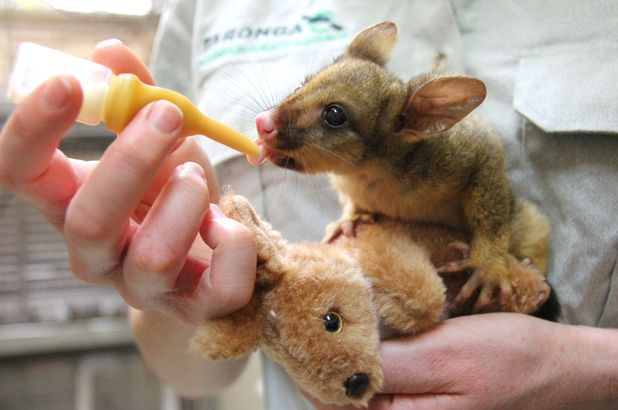 The surrogate mum carries a makeshift pouch around to house the four-month-old, and even wakes up in the middle of the night to feed Bettina.
But Felicity isn't alone in keeping tiny Bettina happy. She has become very attached to a soft toy kangaroo.
While feeding and sleeping, the little joey clings on to the stuffed toy.
In September, the little joey was found alone and dehydrated. But after emergency first aid, she's made an amazing recovery.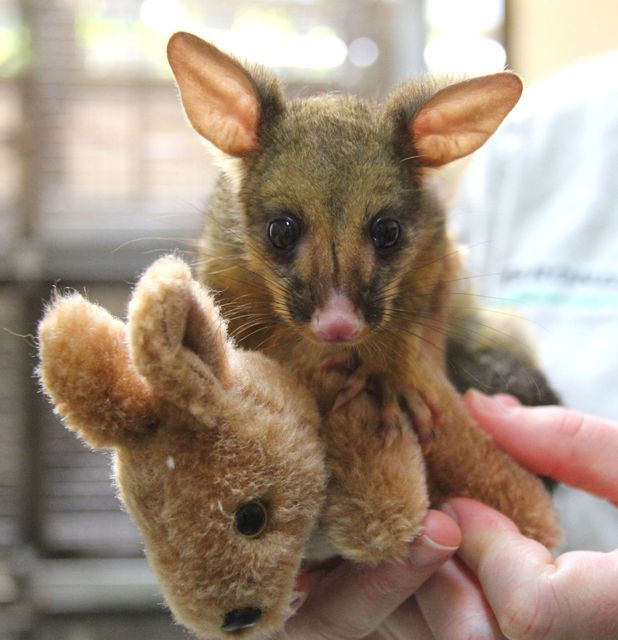 Felicity said: "She's feeding really well and is quite a vocal little thing. She'll sit in the spare room next to me and call out when she's ready to feed.
"At this age she would naturally still be with her mother, so the soft toy gives her something to snuggle for comfort. It's not as fluffy and woolly as an adult Brushtail Possum, but she clings to it using her claws and teeth as she would do with mum in the wild."
Bettina will be looked after by Felicity until she is ready to be transferred to a specialised wildlife carer, and eventually released back into the wild.
Bless her!
For exclusive competitions and amazing prizes visit Reveal's Facebook page NOW!