Lucy Wilson, 21, has finally found the courage to bare her burned skin
For years, Lucy Wilson hid her legs under jeans and trousers.
She worried strangers would be horrified by the scars that run from the top of her right thigh down to her ankle.
And it's not just the 21-year-old's leg that generates stares.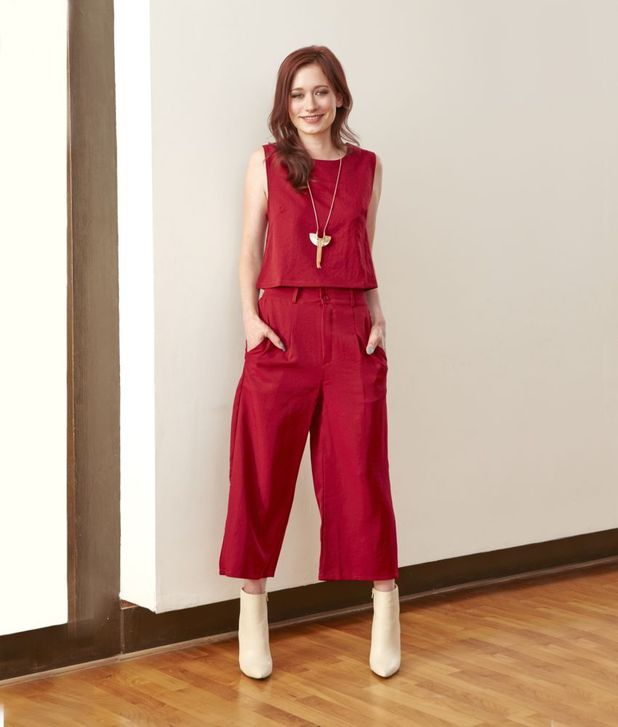 Lucy's fingers on her right hand are fused together and the tips of four of her fingers have been amputated.
A day before her first birthday, her body was drenched in scalding water while having a bath. Her mum had just turned away for one second, but in that moment Lucy's life was changed forever.
"I was in the bath and I must have knocked the hot tap," says Lucy, from Derby. "More than 30 per cent of my body was covered in third degree burns.
"I was taken into intensive care two days later, as I'd contracted blood poisoning through my wounds. Doctors gave me 24 hours to live and all my mum could do was pray I'd make a full recovery."
After three months under sedation, Lucy was allowed home.
"I'd been wearing bandages the size of boxing gloves on my hands and feet," she explains. "When they took them off, the fingers on my right hand had fused together. My mum said my hand looked like a bird claw, it didn't even look human."
The only option was to amputate the tips of four fingers and three of her toes.
"Back then, I coloured in with my feet," Lucy remembers. "Mum always made sure I could do everything myself. I would grip the pencil with my toes and I still held my bottle in my bandaged hands.
"It wasn't until I was four that it sunk in that I was different. People would look at me and stare. Mum always told me to be myself, but I was taunted by strangers who pointed and whispered at me in the street."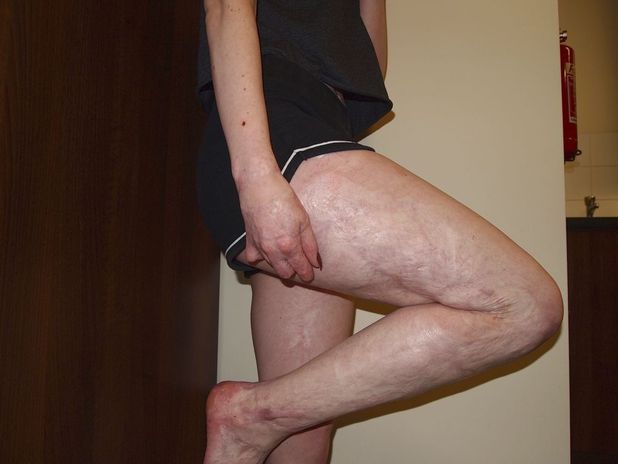 As a teenager, Lucy tried to hide her scars from view but on rare occasions would summon up the courage to wear shorts in the summer.
"I still felt insecure showing off my legs even after 50 operations, but my mum had been such a positive force and taught me not to be ashamed," she says. "I just wanted to show her I was strong, even though I didn't always feel it.
"Shopkeepers would often refuse to put change into my hand as they feared they'd catch some sort of disease.
"One man even asked me how I had managed to create such great Halloween scars on my legs and hands. His face turned grey when I told him they were real."
After starting at Sheffield Hallam University in September 2013, Lucy's outlook on her scars changed completely.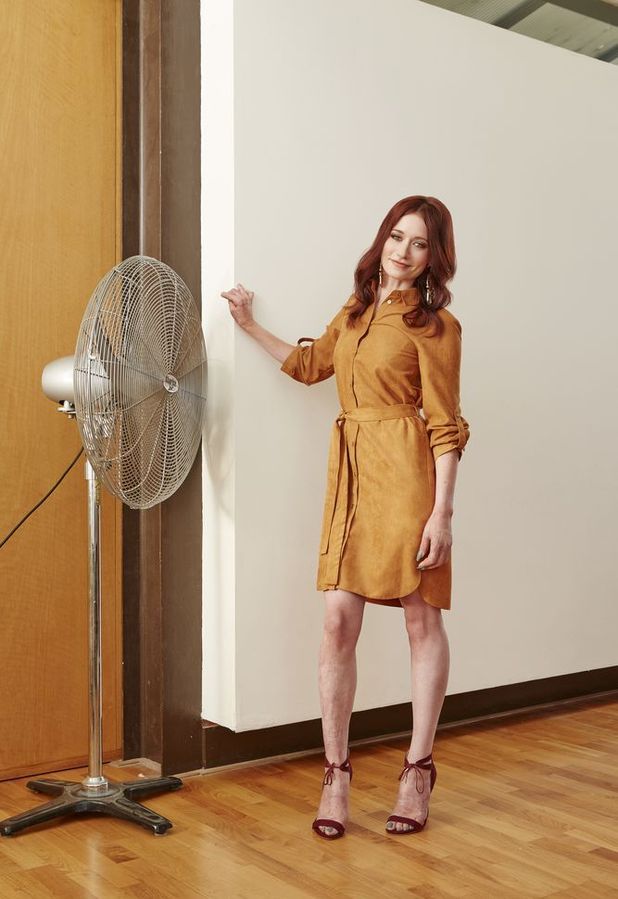 "I was nervous about being in new surroundings with new people, who didn't know what had happened to me.
"But it turned out to be a good thing, because it forced me to socialise. I quickly realised no one cared about my scars and it built my confidence right up."
And this summer, Lucy put her newfound confidence to the test by going travelling alone.
"On my trip around Vietnam, Cambodia and Thailand, I wore shorts, bikinis, crop tops and skimpy playsuits just like all other young girls my age. This time it was different – I didn't feel insecure at all."
Today, Lucy works with the Children's Burns Club charity. She meets with children aged eight to 16 and is an inspiration to those who, like her, suffered burns when they were younger.
"You only get one shot at life," she says. "And as a burns survivor I'm lucky enough to be given a second chance."
By Charlotte Nisbet & Paisley GilmourFor exclusive competitions and amazing prizes visit Reveal's Facebook page NOW!