As our campaign comes to its close, a Carers Trust support worker explains just how the charity can help young people
Right now, across the nation, a staggering seven million men, women and children are caring for a loved one.
It's a role that three out of five of us will experience at some point in our lives, yet many carers go completely unnoticed. The majority do not ask for help because they do not feel they deserve it – their only consideration is the partner, parent, child or friend they care for.
But the right support is vital. It means the difference between a child of seven getting a proper education while caring for a mum who is bipolar, or your colleague making it to work while caring for a father diagnosed with dementia.
Through its nationwide network, Carers Trust aims to help as many carers as it can, providing much-needed breaks, advice and counselling.
Jess Tomori is a support worker at York Carers Centre. The 32-year-old works with young carers and young adult carers aged eight to 25 and sees, on a daily basis, the impact that caring can have on such young lives.
"Tears are an occupational hazard of this job," says Jess. "It's impossible not to feel the emotion of what the young people I meet are going through. I've been doing this for four years now and I still get choked up.
"You have a meeting with them and then they go back to their situation, and you wish you could do more – that you could wave a magic wand and make everything all right."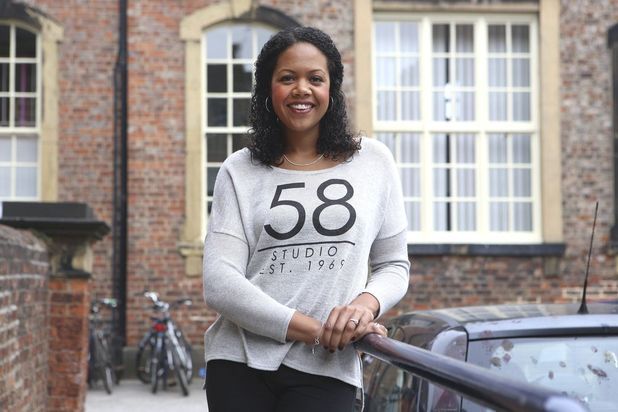 Jess applied to become a support worker in 2011 after attending a conference for local charities that raised awareness of the plight of young carers. She now works with 20-25 young people at any given time.
"A carer's needs can change continually," explains Jess. "I have one-to-one meetings with each of them every month and they have my email and mobile number so they can get in touch.
"We assess a carer's needs through a traffic light system – green, amber and red, for low, medium and high. One week a young person might hit a crisis point, but with the right support, within a few weeks or months their needs might be reduced to 'low' again.
"What a carer needs is individual. We work across the board, arranging everything from counselling to horse-riding lessons and activity days out. Recently, I organised a school uniform for a young girl so she could go back to school and feel like her peers, while another 13-year-old boy said the anger management course we set up changed his life."
But getting support to the right people isn't that easy. "A lot of young people are referred to us by schools and GPs," says Jess. "But we also hold school assemblies to try to identify carers. As a group, they are incredibly hidden. Often, they don't even identify themselves as carers, so we are constantly trying to get the message out there."
Though all caring roles are physically and emotionally charged, some are harder than others. "It's particularly challenging for kids caring for a parent with mental health or substance abuse problems. We often see a pattern – the child misses school, then their exams, and there can be antisocial behaviour, too," says Jess.
"My job is to try to guide them to find out what they want to achieve. We work on raising their aspirations, presenting opportunities, taking them on tours of the local college or filling in forms for university. Lots of young carers think these doors are closed to them – but with the right help, they can be whatever they want."
By Su Karney
Join us in Britain's Best Breakfast!
Over the past few months, carers of all ages and from all walks of life have taken time out of their hectic schedules to tell us what life is really like when you care for someone you love as part of our Caring for Carers campaign.
But they aren't just people on the pages of our magazine. They could easily be your colleague, someone in your child's class or the kind neighbour who always waves hello.
With limited support available for the nation's unpaid carers, the work carried out by Carers Trust is vital. But the charity relies heavily on donations to keep supporting 420,000 adults and 30,000 children across the UK.
This month, we can all do our bit by hosting a BBB event.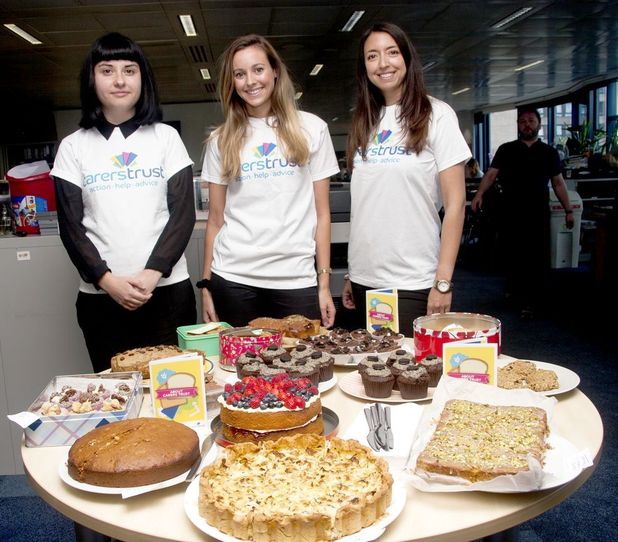 We in the Reveal office never need any encouragement to eat sweet treats, so last week we got our bake on and whipped up all manner of cakes and pastries. We're pretty sure that if it's for charity, the calories do not count!
Whether it's a bowl of cereal, a muffin or a full-on fry-up for your friends, family or colleagues, you can also raise money to help ensure that Carers Trust continues to support carers in need everywhere.
Visit britainsbestbreakfast.org and carers.org for more information.
For exclusive competitions and amazing prizes visit Reveal's Facebook page NOW!