This summer, UK viewers were transfixed as they watched strangers get hitched on hit C4 show Married At First Sight. Across the pond, Jamie Otis also wed a man she'd never met…
It may seem like the most unlikely way to find your soulmate. And when Jamie Otis saw her groom-to-be for the first time, just moments before they exchanged vows, she was distraught.
The 29-year-old thought she would never be able to fancy Doug Hehner – let alone fall in love with him.
With the cameras rolling and their entire honeymoon broadcast on US television, the nurse felt she had made a big mistake.
Fast-forward 18 months and, against all the odds, the couple are still together. And, incredibly, they're very much in love. So much so that they renewed their wedding vows earlier this year.
"My friends thought I was absolutely crazy going on the TV show," Jamie says. "But I'd been living in New York and was single for a year-and-a-half. After dating so many men who weren't interested in settling down, this was my last chance to find happiness."
Eagerly, she signed up for the US version of reality TV show Married At First Sight. But Jamie was told only that it was a love experiment and that experts would be finding her a match.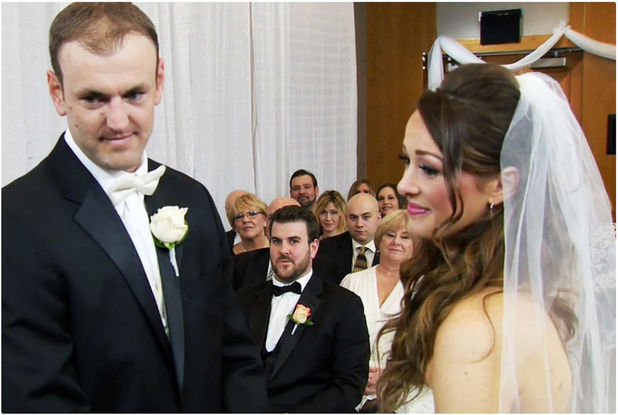 "I was horrified when I found out I would be marrying the guy they picked for me," she remembers. "But I went along with it, because I'd had issues dating in the past.
"When I gave the matchmakers my criteria, I was super-particular and took the whole thing really seriously. I told them I needed a man with a large, loving family. I also wanted him to have two parents, so our future kids could be surrounded by grandparents. I wanted my potential partner to be tall, but I didn't care if he looked like a model or not."
She was stunned when the producers told her they'd found the perfect man for her. "They kept telling me he was their favourite," she says. "It really got my hopes up, and I imagined getting butterflies in my stomach when I saw him."
But the reality was very different. Without even knowing her future husband's name, Jamie wore a veil and floor-length white gown to walk down the aisle in March 2014.
"The doors opened and all I saw was this pale man," she recalls. "He was sweating profusely and was clearly nervous.
"I wasn't attracted to him at all. There was no excitement, no chemistry, no butterflies. It felt awkward and strange."
Though Doug, 31, tried his best to reassure her by squeezing her hand, Jamie said her vows with tears running down her face, convinced that the relationship would never work.
"We went to the Caribbean for our honeymoon and I was so nervous," she says. "But on the plane we had a whole row to ourselves, and we got chatting. That's when I realised we had so much in common, and that there was an attraction."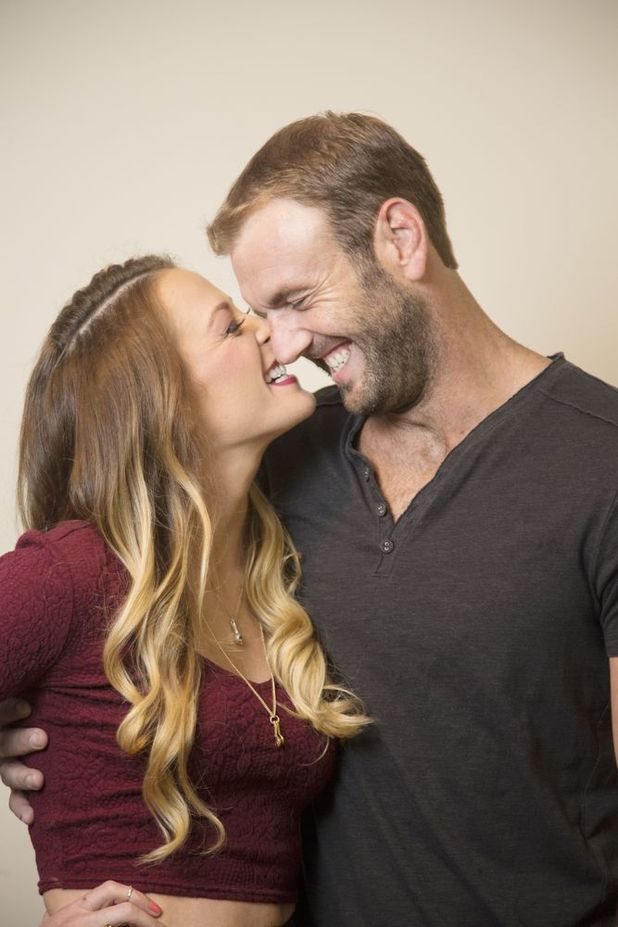 Despite spending their wedding night at separate ends of the bed, the nervous newlyweds got closer during their trip.
"By the end of our honeymoon, we had built up some serious chemistry," Jamie recalls. "I'd made it so clear I liked him, but both of us were too shy to make the first move. Finally, he leaned in and kissed me."
Like most new couples, Jamie admits they've had their ups and downs. "It's been a rollercoaster," she says. "Doug lied to me about having a cigarette and it was almost a deal-breaker. I thought, if he could lie
to me about something so small, maybe I couldn't trust him at all.
"Luckily, the experts were on hand to help me. I told myself not to give up, and I'm so glad I didn't."
Six months into their marriage, Jamie and Doug realised their relationship was getting serious. "We hadn't said we loved each other because we're both so shy. In the end, I just blurted it out. I was giggling and said, 'You know I love you.' Thank goodness he said it back."
Before long, Jamie moved out of her New York apartment and in with Doug, who lived in Sayreville, New Jersey.
This January, 10 months after they wed on TV, they made another commitment.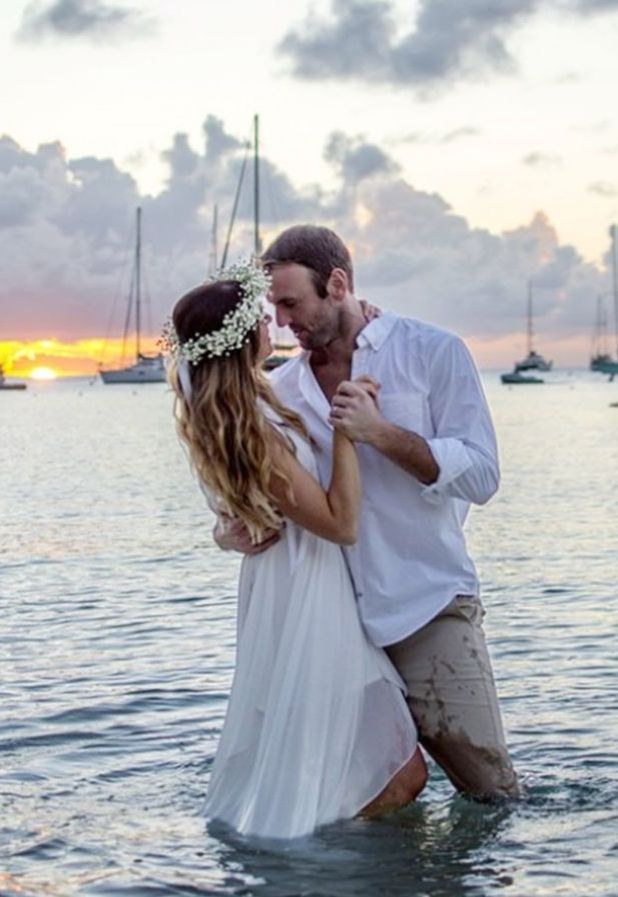 "Our first wedding was so uncomfortable and I was crying the whole time," Jamie says. "We wanted to proclaim our love, just like any other couple, and renew our wedding vows. We also wanted our kids to be able to look at happy photos from our wedding day. This time, the vows were hand-written and personal."
With their close family and friends joining them, Jamie walked down the aisle for the second time in beautiful St Thomas, one of the Virgin Islands.
It was the romantic setting where the couple had shared their first kiss.
"I've wanted kids forever – I'd have 10 by now if I could. Doug's a lot more realistic and wants to tick things off his pre-baby bucket list first," Jamie says.
"We're going to swim with great white sharks, travel and go on a safari before we get pregnant!
"We've been through a lot. But I'm so lucky that Doug is a genuine, loving, caring man. I know if it had been anyone else, it wouldn't have worked. I have
no regrets whatsoever."
Doug adds, "People can be beautiful on the outside, and that's what draws you in. But you marry the person on the inside."
By Joshua Saunders & Paisley GilmourFor exclusive competitions and amazing prizes visit Reveal's Facebook page NOW!