An underwear-loving thief was finally caught after one of his victims left out a pair of her pants as bait.
She had become so sick of having her knickers pinched from a washing line she shared with other residents at her flat in Hertfordshire, she pegged them up and waited for the culprit to emerge.
Roy Jones was seen acting suspiciously before pilfering the undergarments from the washing line. But the savvy victim took photos of him in the act, before yelling at him to stop.
The 55-year-old ran away and jumped over a fence before being arrested.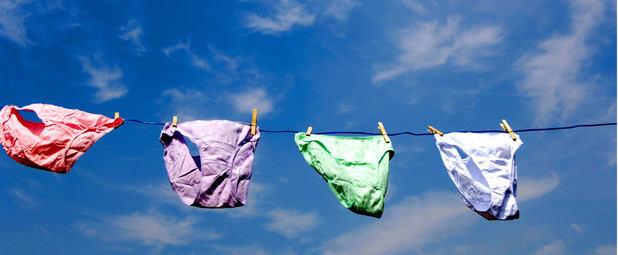 Police later found a huge bin bag of ladies' delicates hidden away in his attic in Hatfield, Hertfordshire.
The Mirror
reported Jones told the police his wife would "take off" when she found out, and said: "My life is going to be over."
It came out in court he had stolen £700 worth of women's underwear, in just five months, from eight different women.
Police slapped the thong thief with a community order and told him to compensate his victims at St Albans Magistrates Court.
For exclusive competitions and amazing prizes visit Reveal's Facebook page NOW!