Jake Gyllenhaal's epic new movie Everest is sure to be a box office smash thanks to its combination of breathtaking cinematography and awesome sequences as it tells the story of an expedition to reach the summit.
We all know that Everest is the world's highest mountain, it's extremely difficult to reach the top, very, very cold and most definitely not a journey for the faint-hearted.
But here are a few (impressive!) facts you may not know...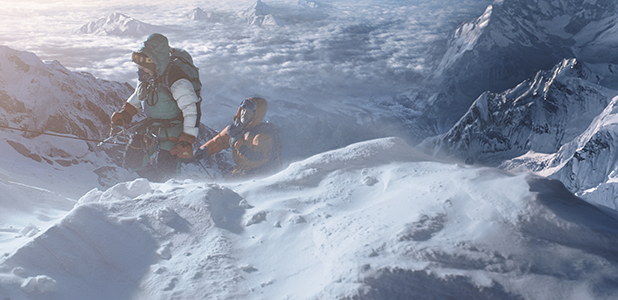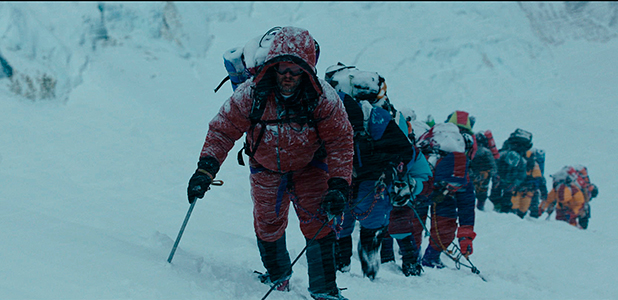 First Man To Conquer Everest Without Oxygen & First To Reach The Summit Solo
Reinhold Messner
First up, how brave is this guy?! In 1978, the Italian adventurer and explorer, Reinhold Messner, and his climbing partner, Peter Habeler, proved medics wrong when they managed to reach the summit of Everest without any supplementary oxygen. Ahead of the climb, Reinhold spoke about his desire to reach the top, saying he would "do it by fair means" or not at all. And as if that wasn't impressive enough, he went on to crack another record: the first man to reach Everest's summit solo.
First Blind Man To Conquer Everest
Erik Weihenmayer
It was fourteen years ago that American climber Erik Weihenmayer became the first blind man to conquer Everest. Amazing! His climbing team wore bells on their snowsuits so he could follow their sound as he made his way up the mountain. His trekking poles helped him keep his footing on the trail and, on 25 May 2001, he reached the top. Remarkably, he didn't stop there: Erik was the first blind man to complete the Seven Summits Challenge, in which climbers attempt to summit the highest mountain on every continent.
First Double Amuputee to Summit Everest
Mark Inglis
Mark Inglis was working as a mountain rescue guide in 1982 when a severe blizzard trapped him in a snow cave on Mount Cook. It took an unbearable two weeks for him and his climbing partner to be rescued and, once in hospital, Mark had both legs amputated below the knee because of severe frostbite. But rather than retire from climbing, he continued. After winning a silver medal at the Paralympics, he went on to summit Mount Cook in 2002. Four years later, on 15 May 2006, he reached the top of Everest, the first double amputee to do that. Unfortunately, one of his prosthetics snapped during the ascent. It was temporarily repaired with duct tape while a spare was carried up from Base Camp.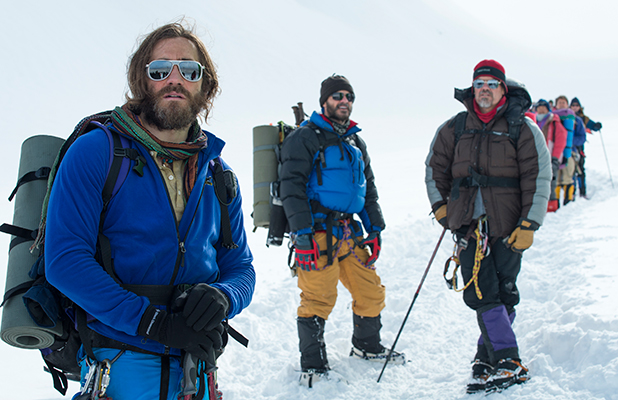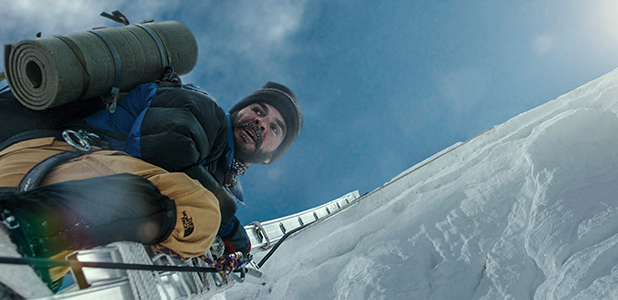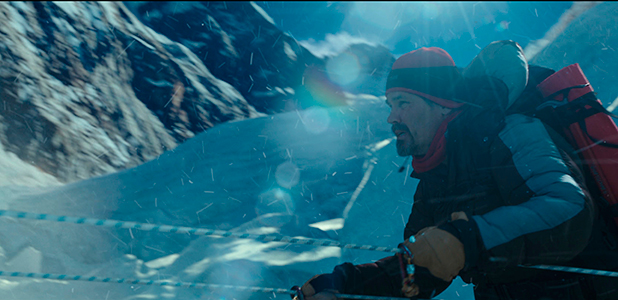 The Oldest Man to Summit Everest & The First Man To Ski Down Everest
Yuichiro Miura
We associate Everest with climbing not skiing, but in 1970, Japanese adventurer Yuichiro Miura became the first person to ski down Everest, as documented in the Academy Award-winning film
The Man Who Skied Down Everest
. While he didn't ski from the summit, he did reach the summit many years later. In 2013, he became the oldest person to reach the summit at the grand old age of 80. What a champion!
Most summits of Everest
Apa Sherpa
For many, conquering Everest is a once in a lifetime challenge but for Apa Sherpa, he has reached the summit a whopping 21 TIMES! No wonder his nickname is Super Sherpa! After four attempts, he finally summited the mountain for the first time on 10 May 1990, going on to become a chief Sherpa. He then climbed it a further 20 times, before making his final ascent on 11 May 2001. Absolutely incredible! He even summited Everest twice in one year, reaching the top in May 1992 and October 1992.
First person to paraglide off Everest
Jean Marc Boivin
This is extreme! French mountaineer Jean Marc Boivin decided that reaching the summit of the world's highest mountain wasn't enough: he wanted to paraglide off it! On 26 September 1988, he reached the top of Everest and, true to his word, paraglided from the top! Unsurprisingly, he broke plenty of records, namely highest paraglider flight ever and the fastest descent from the mountain, which took just 12 minutes!
Everest is in UK cinemas 18th September