A tiny kitten named Soldier is recovering after being trapped between bricks in a wall for two days.
The two-week-old was discovered wedged firmly in place by a homeowner in Johnstone, Rhode Island, after she heard mews and cries coming from her back garden.
Poor thing!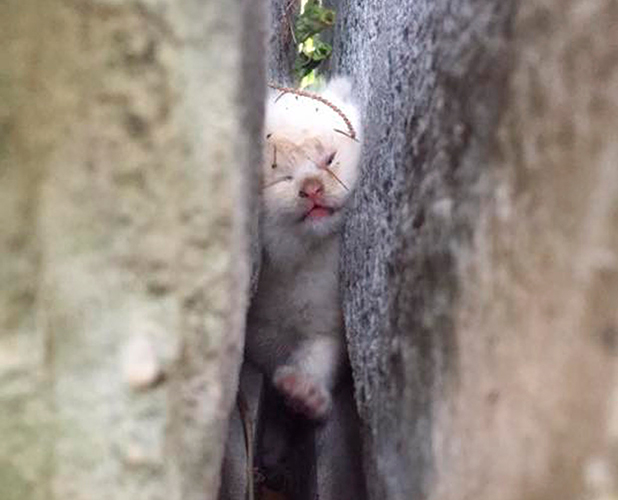 The kitten was stuck in stones that formed a wall between the neighbours' back gardens. The homeowner called her local Johnstone Animal Control which ended up calling the fire department. It took 45 minutes to free the kitten as the fire officers had to slowly pry the stones apart for fear of making them collapse on the animal.
Johnston Animal Control Officer Erin Medeiros told the Warwick Beacon: "The fire department was unbelievably helpful. We had to use the Jaws of Life to get him out, and they worked beautifully.
"The kitten is doing really, really well. We named him Soldier because he's like our little trooper, so we gave him that name we thought that suited him."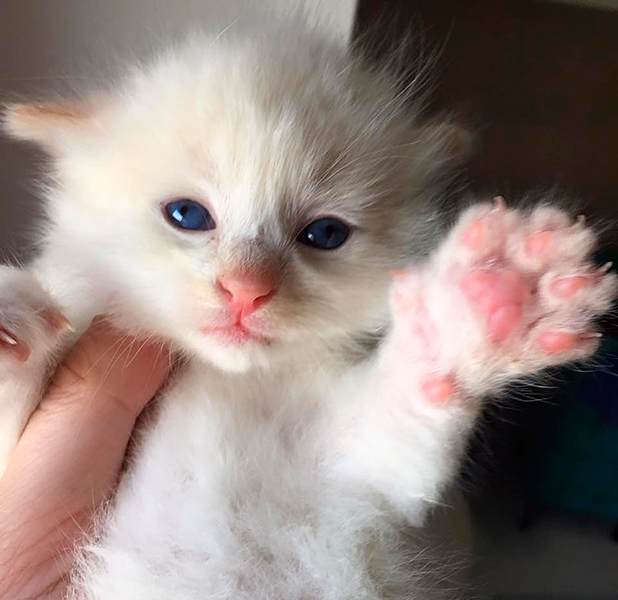 Little Soldier was dehydrated and had fleas but is now on the mend and will soon have a new , loving family as more than 50 people have so far volunteered to take him in.
If we lived anywhere near Rhode Island, we would be making that 51!
We love a happy animal ending!
For exclusive competitions and amazing prizes visit Reveal's Facebook page NOW!